My kids love playing on the floor. Play rugs make floor play so much fun and open up so many possibilities. So when I came across IVI 3D play rugs, I instantly wanted to try one out. These 3D play rugs are a fun way to incorporate roads into a fluffy and fun play rug!
The idea behind the
3D rug
is that the road parts are folded over fibers, making them hard, and the rest of the rug is longer fibers, making those parts soft. Then colors are used to create buildings, trees, boats, docks, animals, etc. IVI has a number of different designs and sizes for your particular child's interests.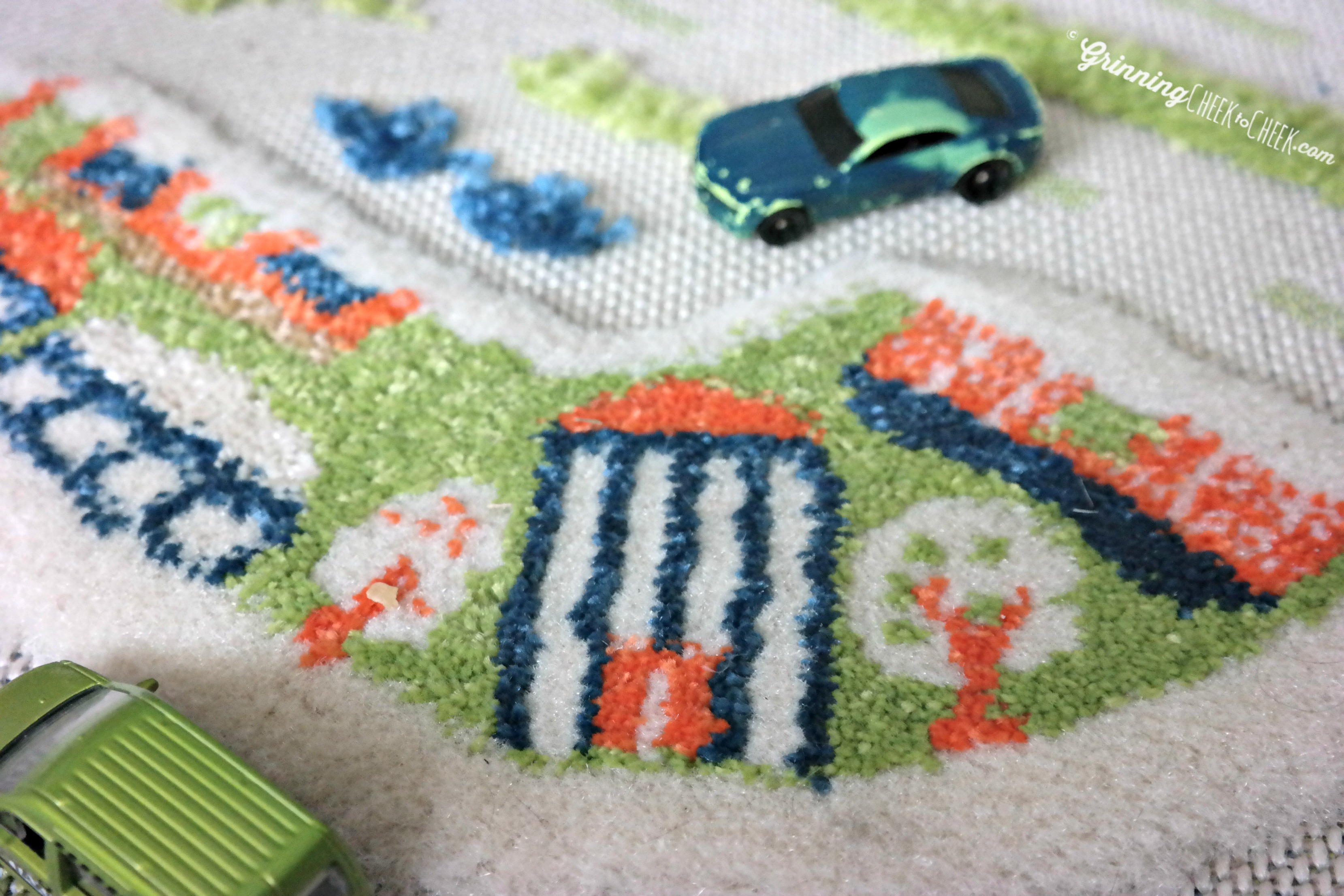 We received a
Mini City rug
for review. My son absolutely LOVES this new rug. He can drive his cars on the roads, use his imagination with the buildings, and launch his planes from the airport. There is a little dock in a little lake, lots of buildings, windy roads, trees, and even a helipad. He likes to assign purposes to the buildings, deciding which are police stations, fire stations, hospitals, hotels, and houses.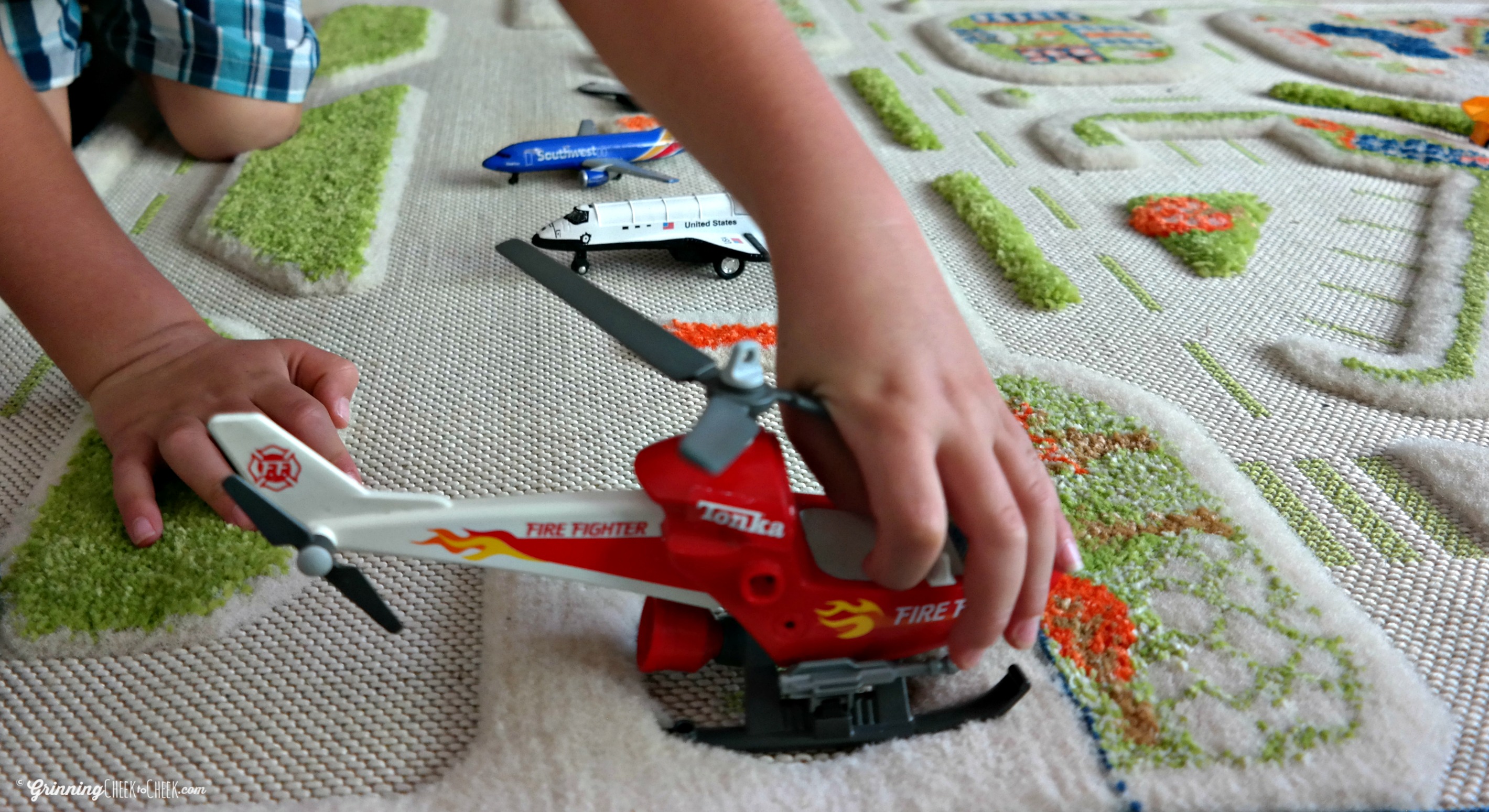 The road parts are flat and hard, perfect for driving little cars around. The fluffy parts are soft fibers, but not too long that they get matted or tangled. It's a little awkward to walk on due to the two different surfaces, but not horrible. The whole rug instantly lays flat, or is easy to roll up. No forcing it to quit curling up!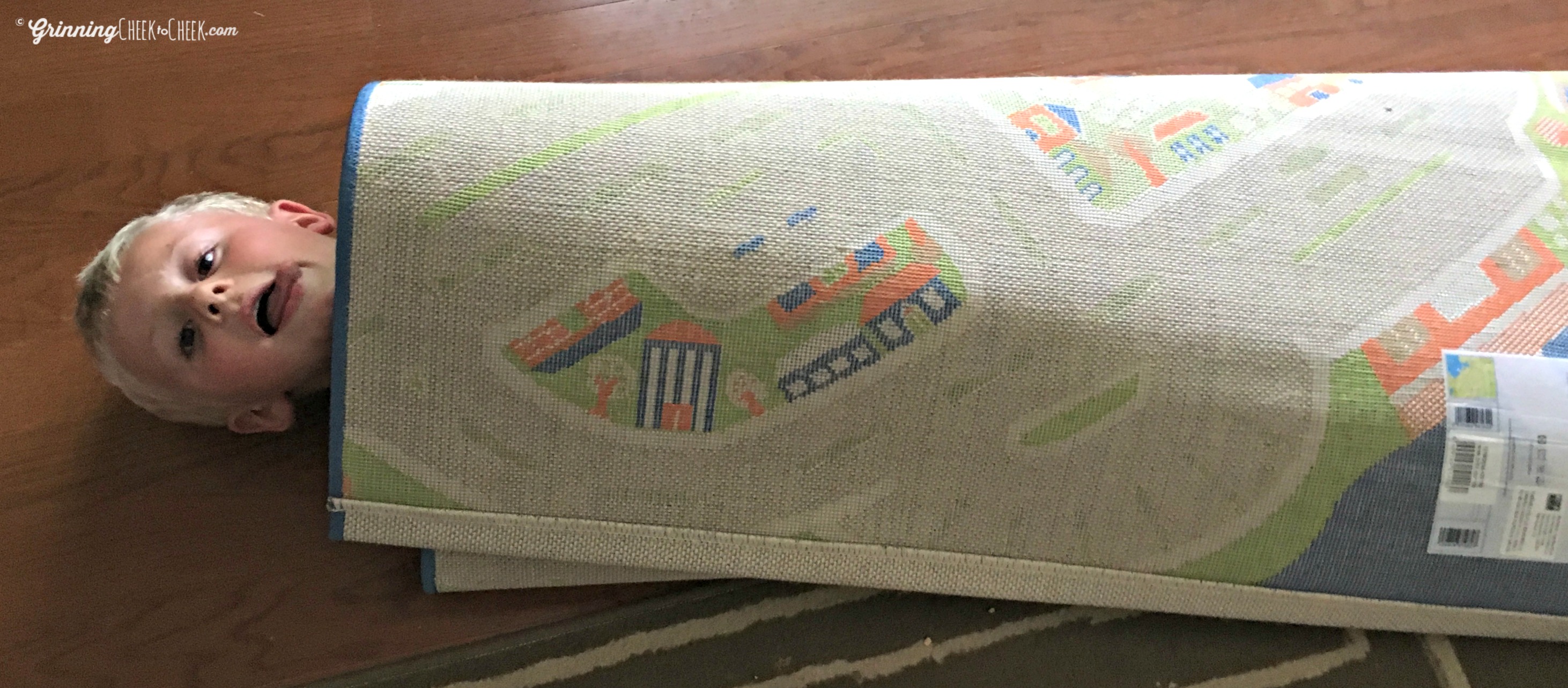 Nothing comes with the rug, so we use matchbox size cars and construction vehicles, whatever little airplanes we happen to have, and little buildings from his wooden train set. My daughter also likes to use her mini paw patrol pups and whatever small choking hazard size characters we have floating around.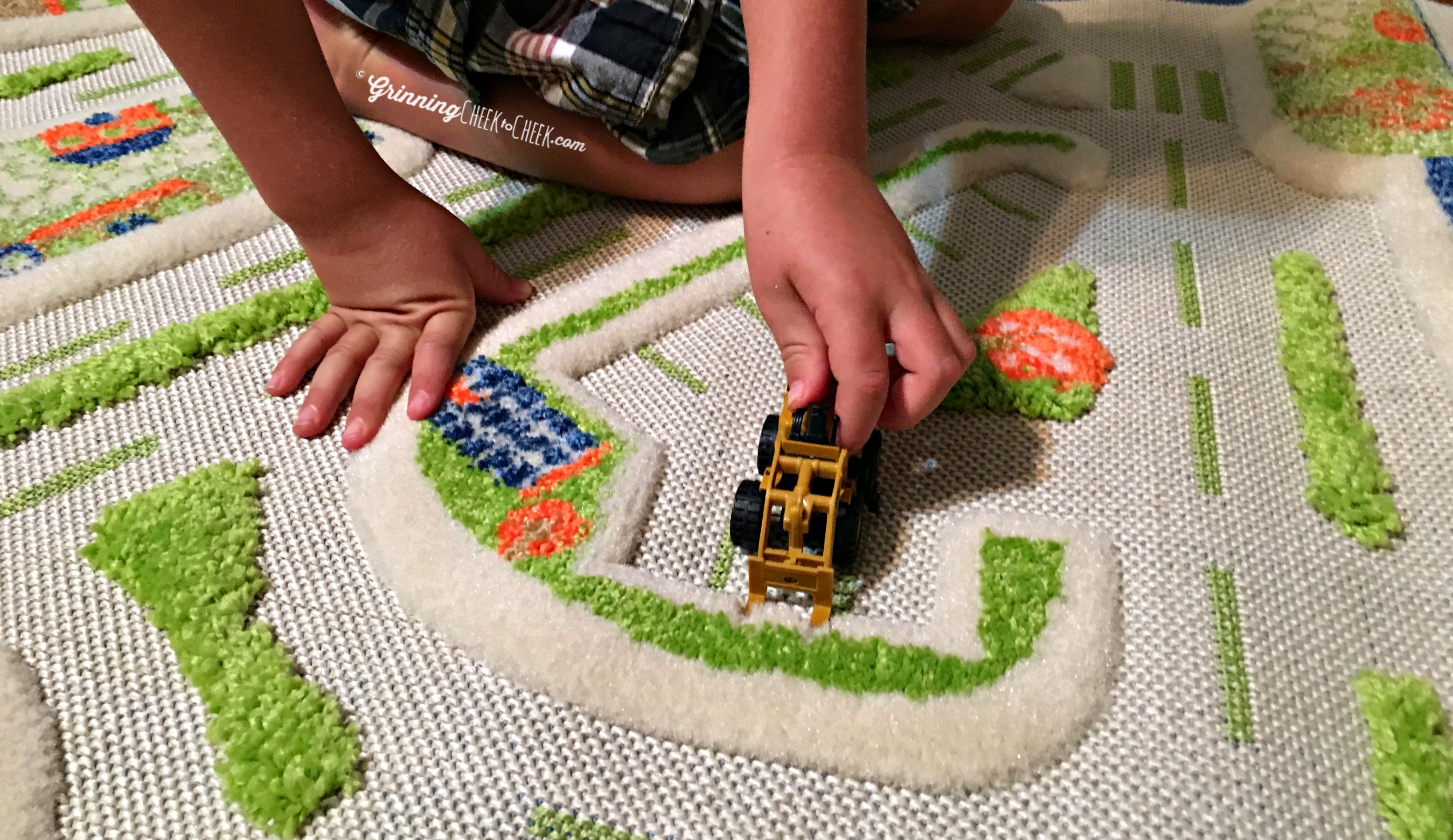 When you look at the website, keep in mind that the size of the rug will significantly impact the amount of things printed on it. I expected our rug to include more lake area, not fully realizing that the size I got was significantly smaller than the size pictured. The smaller rugs don't have smaller scenes, they have the same size buildings and objects. It's like cropping a picture rather than shrinking it to fit the size. Which makes sense given that the roads need to be the size they are to fit matchbox size cars.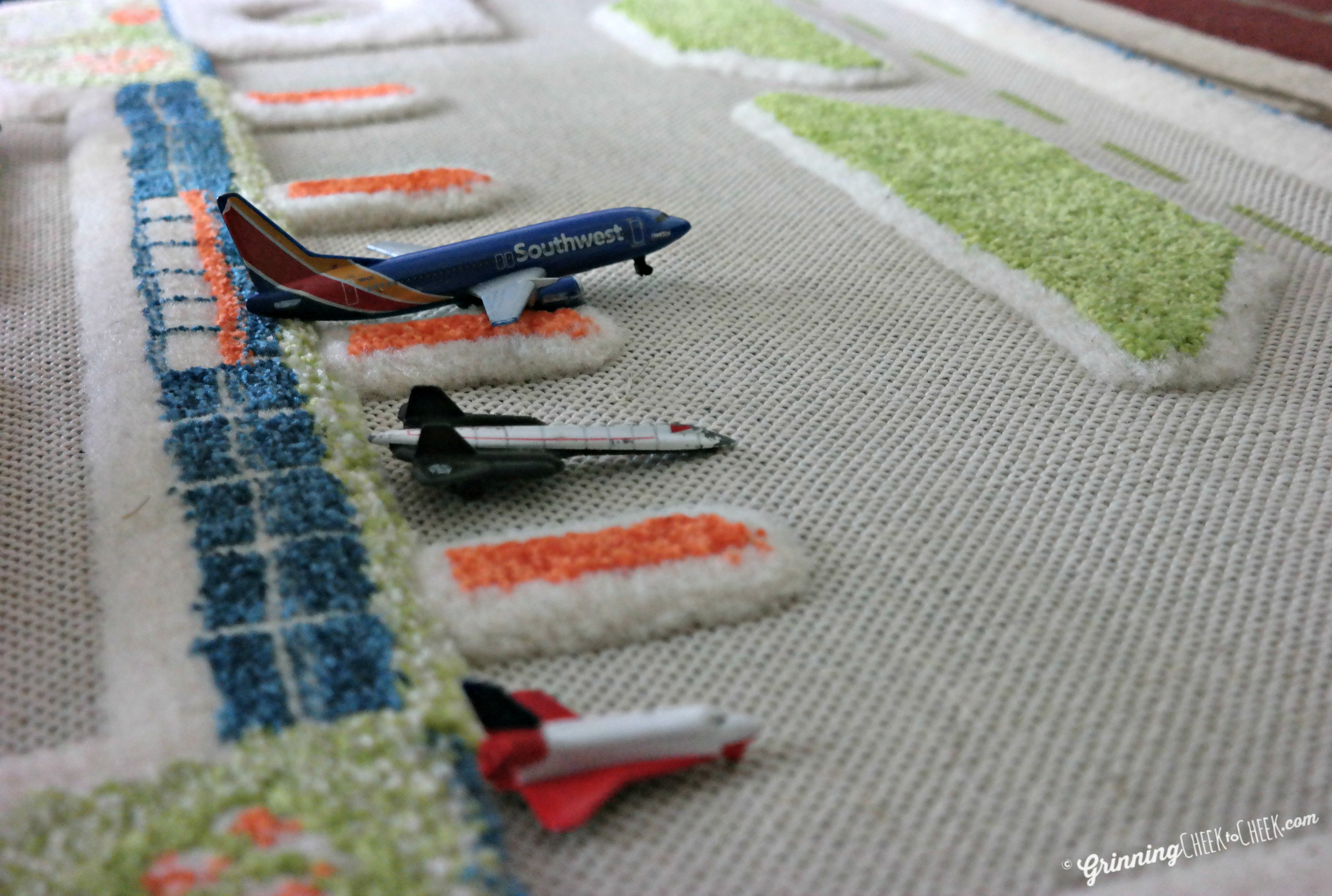 I do wish that the rug had more color variety. For example, giving the road a grey tone instead of the same off-white as the sidewalk and other white features. Or using a different color for the road strips than that same green as the grass. Maybe a different color for the airport. I'm sure having a limited number of colors in each rug's color palette has an impact on the pricing, but I like more color variation.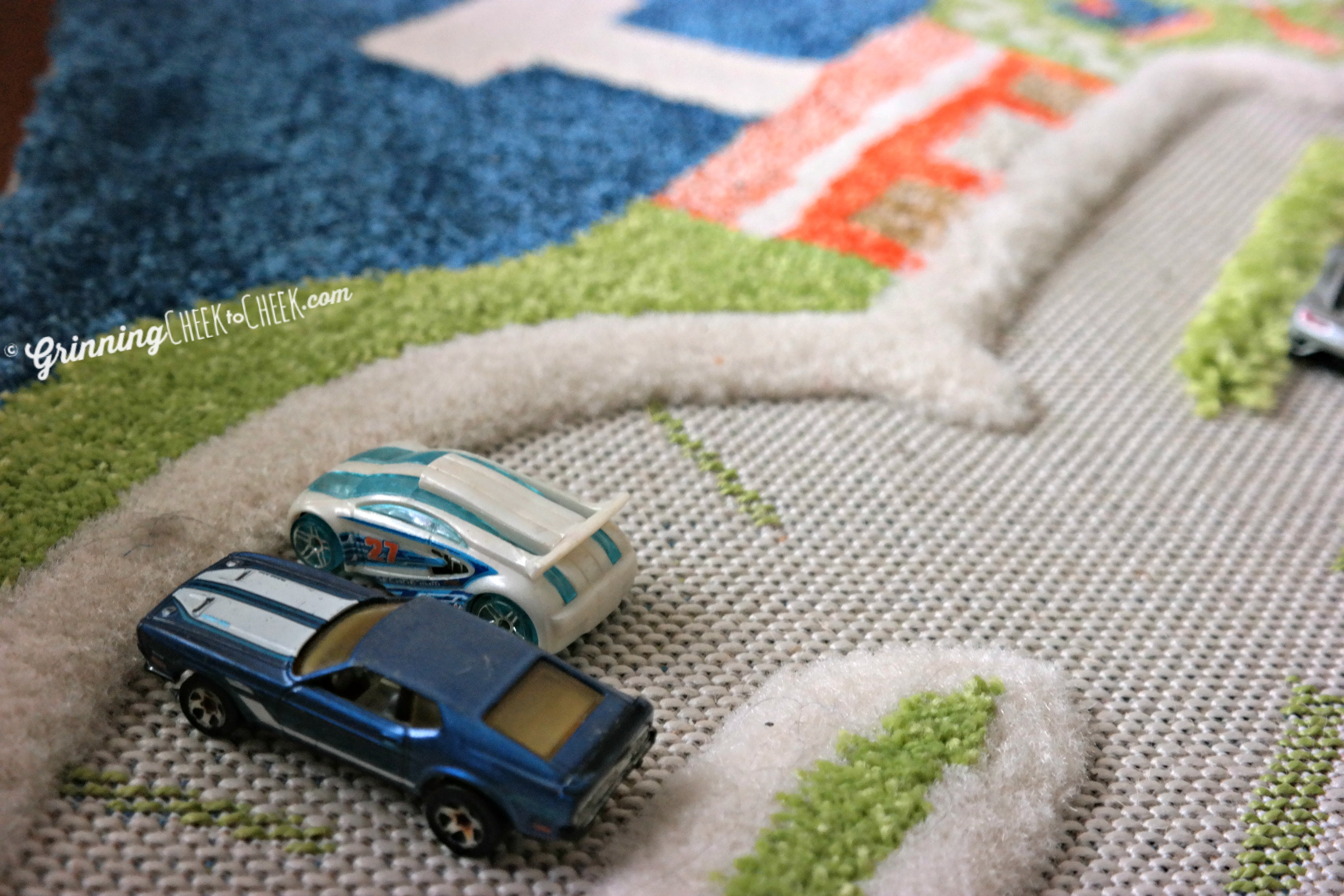 Overall, the 3D rug is great. The quality is fantastic. My preschooler and toddler absolutely love playing on it. I wish it included more colors, but that's a personal preference. There are other rug options to choose from, some of which include different colors and scenes. You can have a whole house, in the middle of your floor. Check out the
IVI 3D rugs
for yourself! These just might be the perfect addition to your play space.
I received this 3D rug for review. Opinions are my own and not influenced by compensation.