I've been thoroughly enjoying my juicer. Trust me: I was TERRIFIED of it when I received it, and really kind of laughed it off like… "Great. Another appliance in my cupboards…" but after watching 'Fat, Sick, and Nearly Dead.' on Netflix, I totally changed my mind about juicing – and gave it a shot.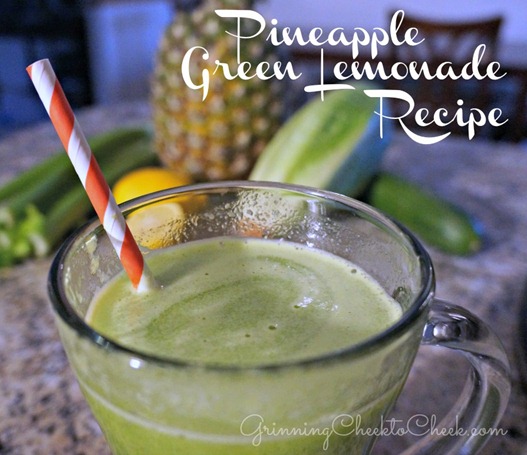 To my surprise, I actually liked the juice… and so did the kids! So we chose to incorporate a bit more of it into our lives so we can get more nutrients into our system!
This is my absolute favorite recipe for my Juicer. I love the mellow taste of the cucumber, mixed with the pineapple and lemonade for the perfectly not-overly-sour/sweet recipe!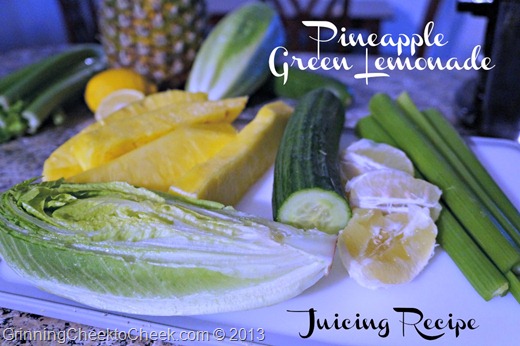 Pineapple Green Lemonade:
1/3 of a Pineapple
1/2 head of Romaine Lettuce (or kale or Both!)
5 stalks Celery
1 Cucumber (or 1/2 English Cucumber)
1 1/2 Small Lemons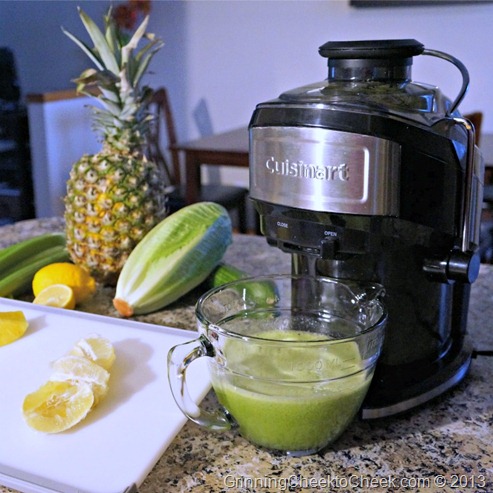 One of my main goals is to get a large glass of juice for Breakfast and a small amount for Lunch.
Yum!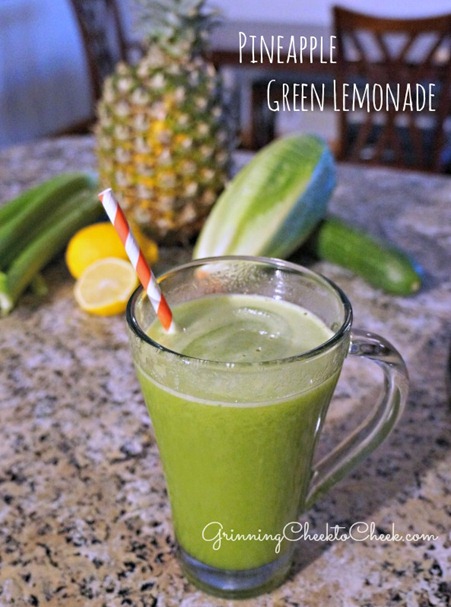 Enjoy!