My husband was thrilled to find a nice box at our door – that was especially for him.  See, most of the things I get, he usually ignores or thinks about how it's just another 'toy' that we have to find a place for… but not this time.
Joe has always had an issue with shaving his sensitive skin, and when using a razor would end up with redness, irritation, and bumps that lasted at least 12 hours – in fact – he didn't even shave his face on our wedding day because of that!!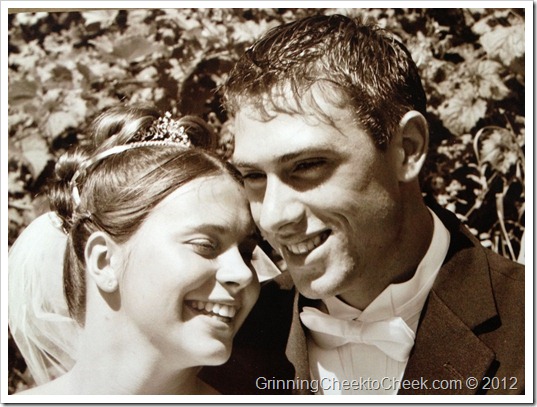 I bought him his first electric razor for Christmas about 6 or 7 years ago. It was fairly inexpensive, but he did notice a slight difference in irritation.  Except he was getting all sorts of ingrown hairs that he would have to pluck with a tweezers.
Over the years we've had a few other electric shavers, each one being slightly more impressive than the last.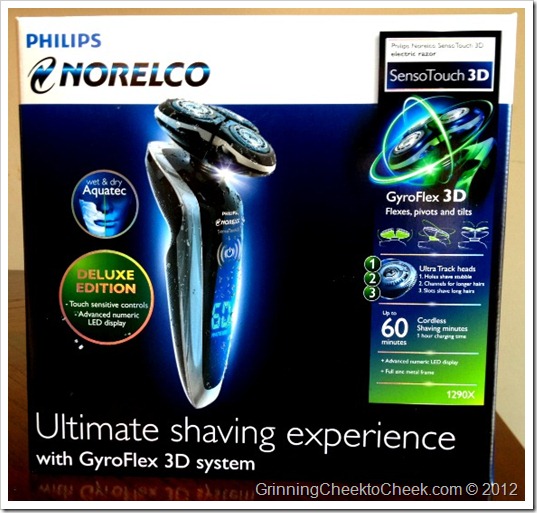 When we received the Philips SensoTouch 3D for review, he was ecstatic! He plugged it in right away, so he could use it the next morning.  That was almost two months ago now.
It looks "So Cool." my husband said.  The blades slim profile and the rotation and flexibility of each of the blades just shows how awesome the razor is.  There is also a display which shows how many minutes you have left of shaving time before needing to charge again.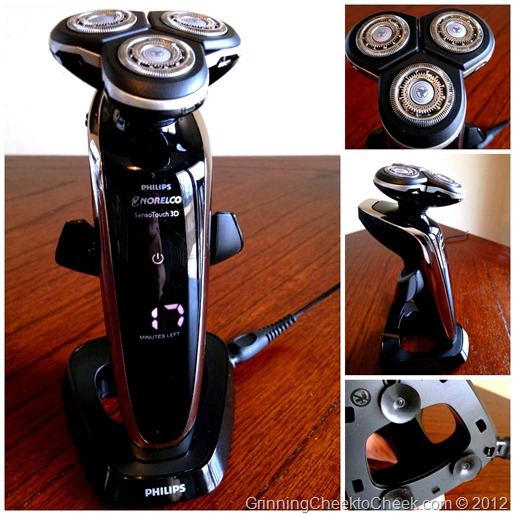 Joe is so happy with his SensoTouch 3D.  He loves that he hasn't noticed any ingrown hairs that need to be tweezed and that he is able to maneuver the blades into the more difficult-to-adapt areas like his jawline, and really just needs one light swoop across each area and he knows that all the hairs are cut!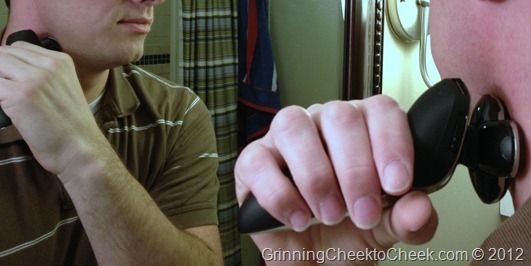 He also loves that the slim profile of the blades allow him to trim his nose-hairs without using a special tool.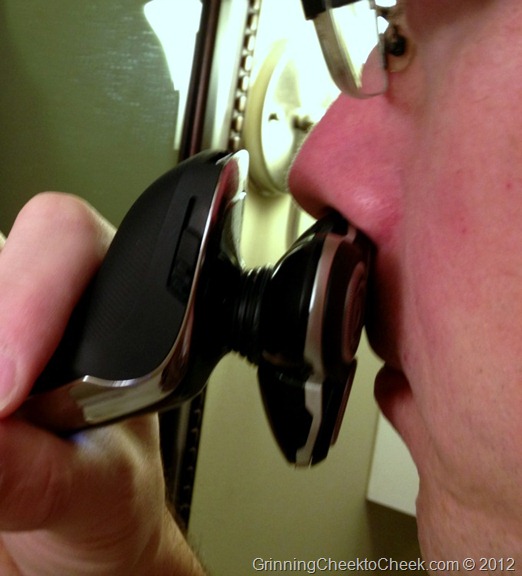 But (of course) my husbands favorite feature of the SensoTouch 3D is the immediate Torque he feels, the second he turns the razor on.  He knows he's got some pretty sweet power in his hands, and that makes him VERY happy.
Me?  I love that there's not a huge mess on the counter right where his razor sits.  All of the hairs are nicely contained inside, with no spillage. (His last razor was SO MESSY!)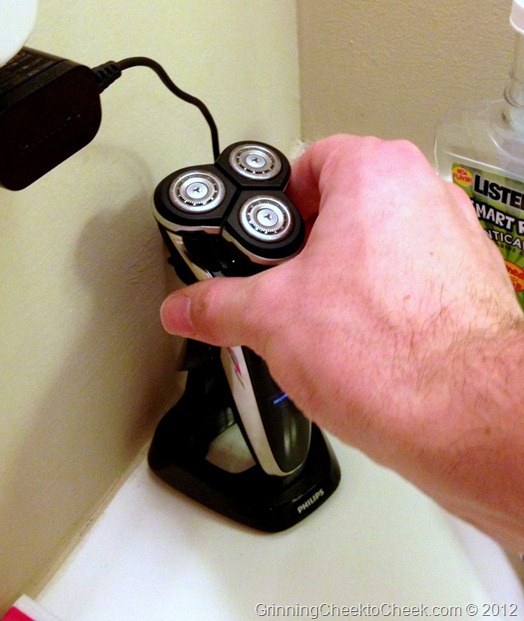 Now: He has not yet tried the shower in the 'wet' version – but apparently it works with water as well.  He's simply not interested – because it's just easier for him to shave dry, I guess!
Doesn't that sound like the perfect gift for the special man in your life? I think so!

You're in luck, too! right now Philips has a special coupon for you – for $50 OFF your SensoTouch 3D! Super Awesome!  Right now you can pick up the Philips Norelco – Senso Touch 3D Electric Razor
at Best Buy for $169 – and then down to $119 when you use the coupon!
Also – Now through December 17, Philips Norelco will be giving their Twitter followers the chance to upgrade their electric shaving experience — and holiday experience – by giving away a PowerTouch with Aquatec every day. They will also be giving away a weekly $1,000 and SensoTouch 3D grand prize. You can find all of the details, rules and prize information on their Twitter page @ShaveExperts. So definitely Check that out!
I was given the Philips Norelco SensoTouch 3D to review in hopes that I would write about it. The words here are my own (or my husbands!) and not influenced by compensation. It's just that awesome.