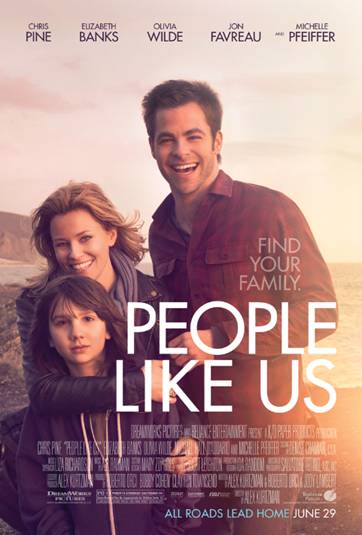 PEOPLE LIKE US opens in theatres today!
In a story inspired by true events, Sam, a twenty-something, fast-talking salesman, is tasked with fulfilling his estranged father's last wishes—delivering an inheritance to a sister he never knew he had. Starring Elizabeth Banks, Michelle Pfeiffer, and Chris Pine, this movie is sure to melt your heart.
If you are looking for a movie with real heart that will make you appreciate your family, make sure you check out PEOPLE LIKE US this weekend!