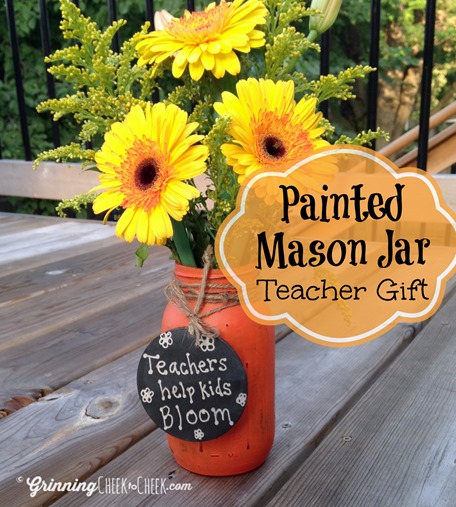 My son started school this week: and we wanted to be sure to show his teacher some love. Call him a class-pet: but I know how proud he was delivering these flowers to his teacher! See – his teacher is new to this school this year: and also new to teaching Kindergarten (Prima as we call it). So I figured his teacher could use some brightness! And what better way to spread cheer than to give flowers!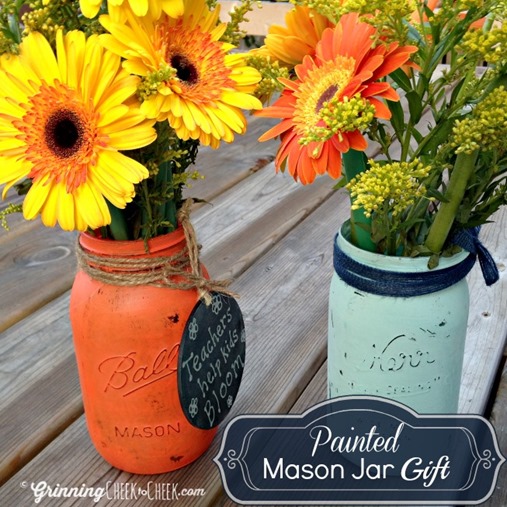 Teachers do SO much these days: I mentioned briefly in this article about how teachers spend more than $1 Billion a year stocking their own classrooms – and they're not just buying school supplies. In fact, three in five K-8 public school teachers say that their students regularly come to school hungry, and as a result these teachers typically spend $37/mo from their own paychecks on food for their students.
Thankfully, companies like Quaker who understand the importance of helping to fuel health and wellness in schools – are joining together with programs like AdoptAClassroom.org to help fuel classrooms cross the country!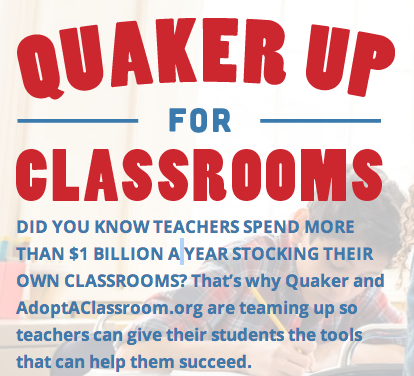 Being a Quaker Classroom Ambassador: I'm inviting you to join Quaker in supporting teachers nationwide. Through September 30th – you can purchase specially-marked Quaker products and enter the unique package codes online at www.QuakerupForClassrooms.com. For every code entered online, Quaker will donate $1 to AdoptAClassroom.org up to $250,000 (minimum donation $150,000). PLUS: You'll get a coupon for $1 off Quaker Products!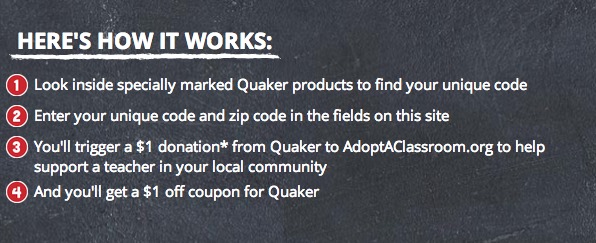 Specially-marked Quaker products include:
Instant Quaker Oatmeal Maple Brown Sugar – 10 ct.
Instant Quaker Oatmeal Apples & Cinnamon – 10 ct.
Instant Quaker Oatmeal Regular – 10 ct.
Life Regular – 13 oz.
Chewy Chocolate Chip – 8 ct.
Chewy Peanut Butter Chocolate Chip – 8 ct.
Quaker Oat Squares Brown Sugar – 14.5 oz.
Life Cinnamon – 13 oz.
Start purchasing your Quaker products today – and don't forget to enter the codes! Join the conversation on social media by following the #QuakerUp hashtag.
Painted Mason Jar
Then: Paint your own Mason Jars that you have tucked away someplace: I found mine down in the basement this weekend while I was looking for a vase for my newest flowers since my last ones hadn't died yet (Going on over a MONTH!). I decided to give the jars a coat of paint and a little bit of a rustic look:
Gather your supplies: You'll need a Jar, Rubbing Alcohol, Cotton, Paint (I used Acrylic), Paintbrush, Decoration ribbon, Sand Paper, and a Sealer (I used a spray paint matte sealer).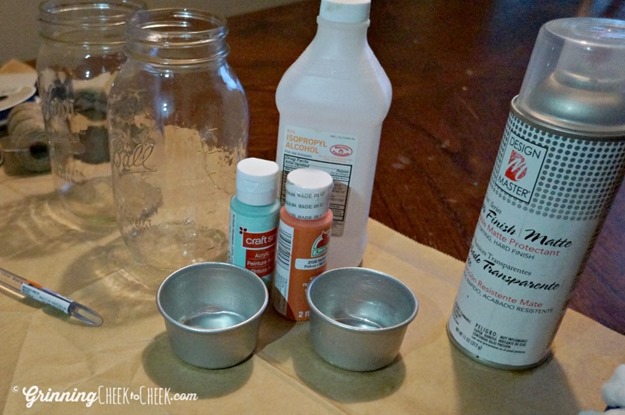 Clean your jars with rubbing alcohol: you'll want the paint to stick to the glass and not to the dirty/greasy fingerprints all over it! Then Paint away: I used three layers – separated by about 3-4 hours of drying time between each coat. Then I waited overnight for it to really set. I used 120 grit sandpaper (although I really could have used something much more rough because I really had to scrub!). Then spray with your sealer – let it dry for a few hours – decorate, and you're finished!!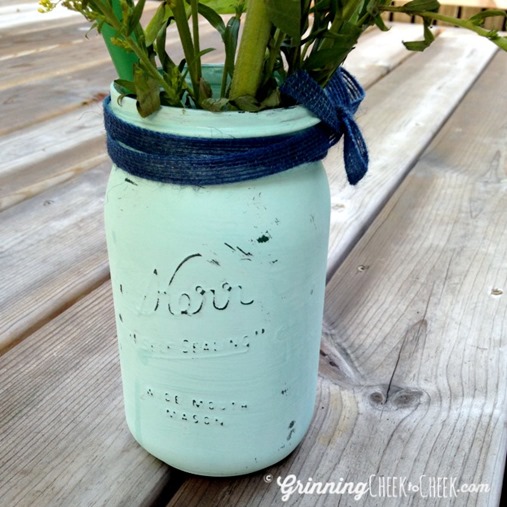 I love the Matte Sealer – because it keeps it looking vintage instead of so shiny and bright.
I've also seen some people who have used a black paint for a base coat so when they scratch the other colors off – it really pops. I think it would be a good idea to do: but I didn't try it so I can't promise the results!
What types of Teacher Gifts have you given???
Win It!!!
One Lucky Reader will WIN a Quaker Prize pack including:
An LED Light-up Alarm Clock featuring a color-changing display, dual alarm clock perfect for busy families and music player compatible with any music-playing device
A Travel Oatmeal Bowl & Spoon Set for breakfast on-the-go
A Collapsible Lunch Container ideal for packing school snacks and lunches in one
A $25 Visa gift card to create your very own teacher appreciation gifts
A variety of specially-marked AdoptAClassroom.org Quaker products, including Quaker Instant Oatmeal, Life Cereal and Quaker Oatmeal Squares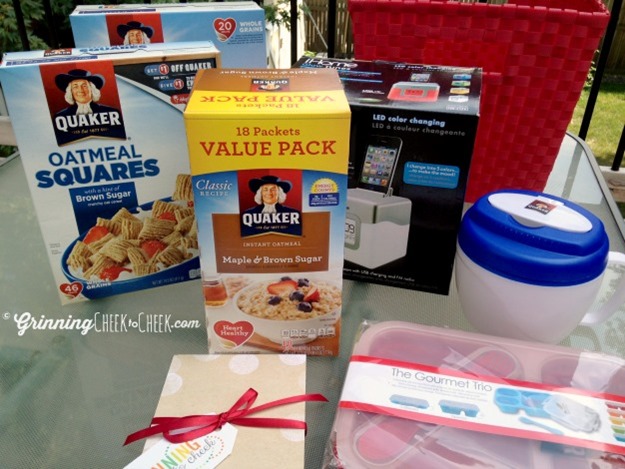  Total giveaway value is approximately $92.00
a Rafflecopter giveaway

Quaker is providing the prizes for this program at no cost to me. This program is not administered or sponsored by Quaker or its affiliates, but solely by Grinning Cheek to Cheek .
Rules: You do not have to be a blogger to enter/win. An email address is required to enter. Entering this contest allows us the permission to use your email address for our Newsletter which may be unsubscribed to at any time and subscribing is not a requirement for winning. The winner will be chosen randomly through Rafflecopter and contacted via the email entered. A reply to the winning email is required within 48 hours before a new winner is chosen. One person entering per household please. US only please.
This giveaway ends at 11:59 PM CST on September 2nd, 2014. Good luck!