This past weekend we celebrated my lovely sister-in-law's birthday at my in-laws house.  They had bought some eggs and PAAS egg dye packages, so us 'kids' (Oh yeah, and the Grandkids…) could create their own designs!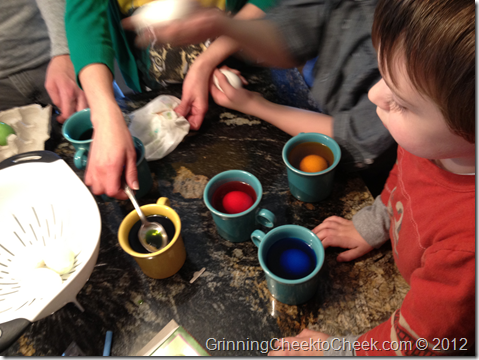 I love how special it feels to gather around a center island and decorate eggs as a whole family!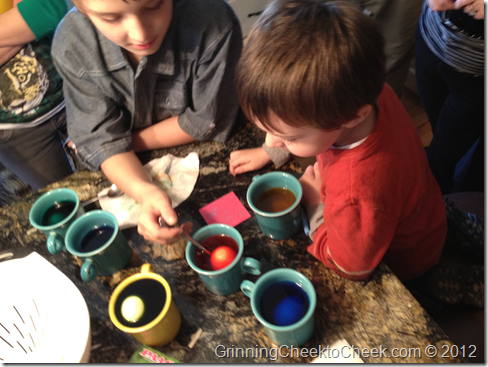 They had a really neat set with Chalk – so you can use the egg as a chalkboard after it's colored! So cool.  Also, some Tie Dye and markers and stickers and… all sorts of stuff.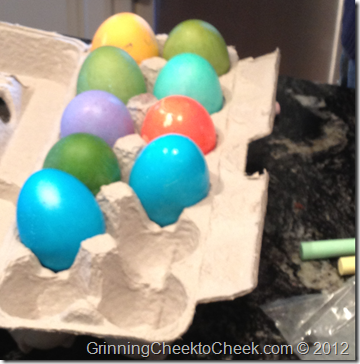 We got a few PAAS kits to use for ourselves too with the kids at home.
I love egg decorating season!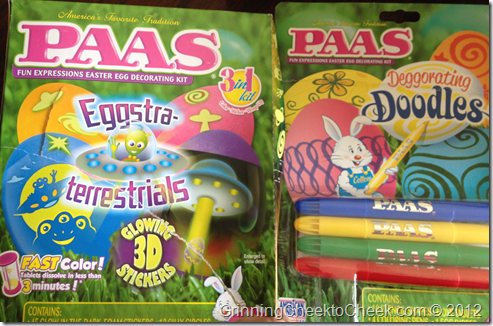 Check out your local stores for some PAAS Egg Decorating kits – and make this Easter one to remember!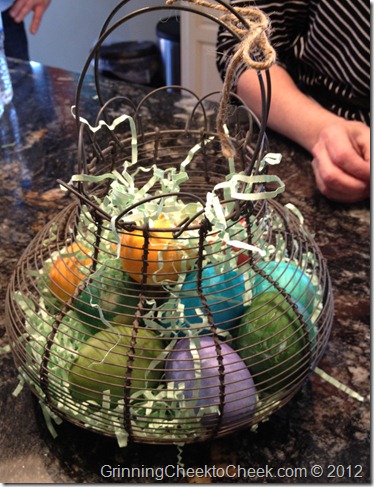 PAAS recently launched a Facebook page, And would love for you to check them out at https://www.facebook.com/PAASeaster.
For more information, crafty ideas, games, and more, please visit PaasEasterEggs.com.
Do you decorate your eggs? What's your favorite part about Easter Eggs?