We love our iPad around here – and we're always looking for awesome apps for the iPad that entertain the kids, but don't drown them in games.
So when I heard about the Release of Oz for iPad from Podotree – International developer of interactive educational and entertainment
apps, I figured I had to give it a try!

Oz for iPad is the first release from Podotree's interactive storybook series and was developed using the company's new storybook platform, the Decanter.
Oz for iPad reimagines the classic children's story 'The Wonderful Wizard of Oz' and shares Dorothy's whimsical tale with a new generation of tech-savvy children.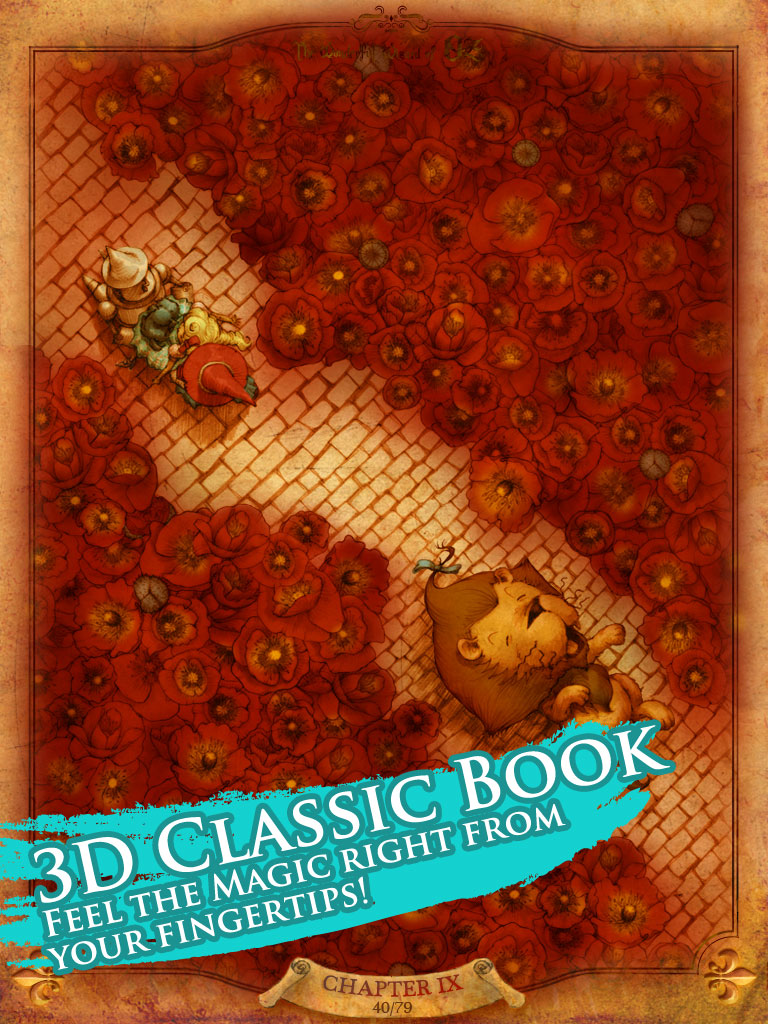 Oz for iPad Features:
-Amazing hand-drawn illustrations by professional illustrator
-Classical background and color
-A multitude of interactive elements: Touch, drag, tilt, etc.
-Three reading options: Read by myself, Read to me, Auto Play
-Fun puzzle activity: find 15 hidden monkeys in the book
My Thoughts:
While my boys enjoy stories and the iPad – the lighter colors and artistic drawings weren't quite entertaining enough to keep them interested in the story too much.  HOWEVER.. They're 1 and 3 – and about the only thing right now keeping my son's interests up is Transformers.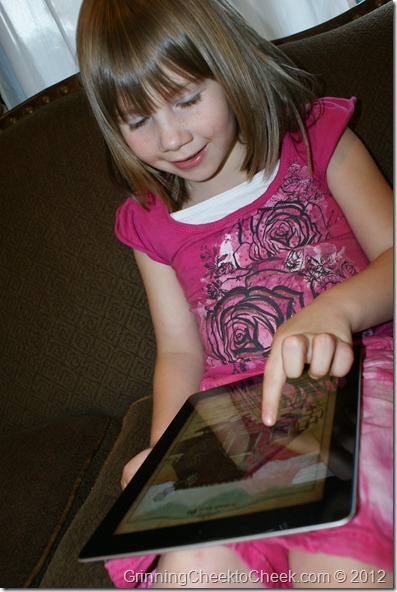 My 6 year old niece was over earlier today – and couldn't put the story down.  She *loved* that she could click through some of the objects and interact with the characters.  Her favorite page was when she could click and change Dorothys outfits.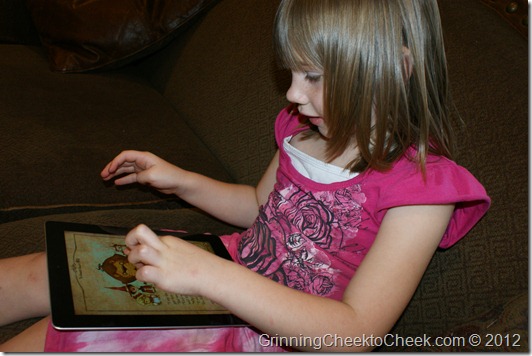 My husband had to ask her for the iPad back, because after an hour, she was still reading.
I think it was perfect for her age because she can't quite read longer words just yet, but loves the stories being told.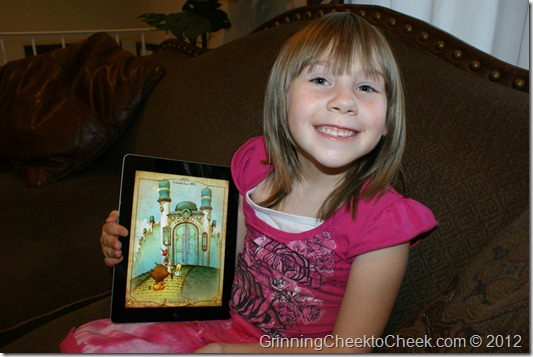 Want this App??  You can get a $10 iTunes Gift Card for downloading it!
To celebrate the launch, Podotree is offering a $10 iTunes gift card to the first 1,000 individuals who download Oz for iPad and take a short survey.
Oz for iPad is currently available in the Apple App Store at $1.99 for a limited time.
Click here for more info about the iTunes Gift Card – or click Here to see Oz in the iTunes Store.