KidCo PeaPod Rocks!
We've been doing a lot of traveling. Wait, you already know that. So, we've been away from home A LOT! And Micah's crib – packed up in a U-box somewhere….who knows which one. The little man has to sleep somewhere, somewhere with walls so he can't crawl away. The KidCo PeaPod (like the KidCo GoPod) is a life saver. Pack N' Plays are great, but they are big to be toting across the country in my little car, no way it would have fit with all our stuff, cat, and car seat. The KidCo PeaPod packs up small, opens itself, and is safe to contain my little man.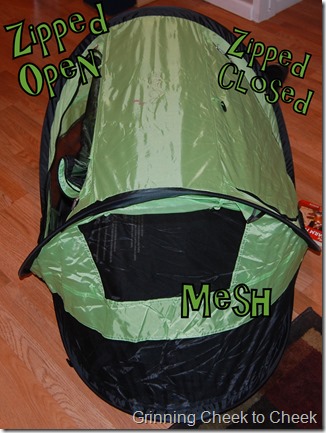 KidCo PeaPod is Travel Size
Seriously, this thing can fit in a carry on! So we can bring it back with us anytime we fly to MN!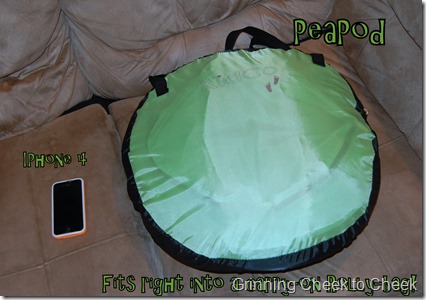 And to get it ready for baby, just unzip it and pull it out: it pops open and it's ready! It is a little hard to fold back up, but we followed the instructions the first few times and since then it's been easy! The bottom is padded, but it's on the outside so no risk of baby working his way underneath!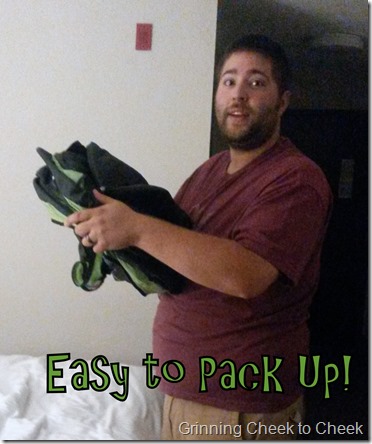 The PeaPod is Safe
In addition to the pad being on bottom, the PeaPod is totally enclosed (two zipper-openings, like a tent) so baby can't crawl out. And there is plenty of mesh on the PeaPod so it's breathable. KidCo has safety in mind when they put warnings on the bottom, like to leave padding outside and not let baby sleep with blankets, etc. The PeaPod Plus isn't really meant for kids under 1 but MIcah did fine.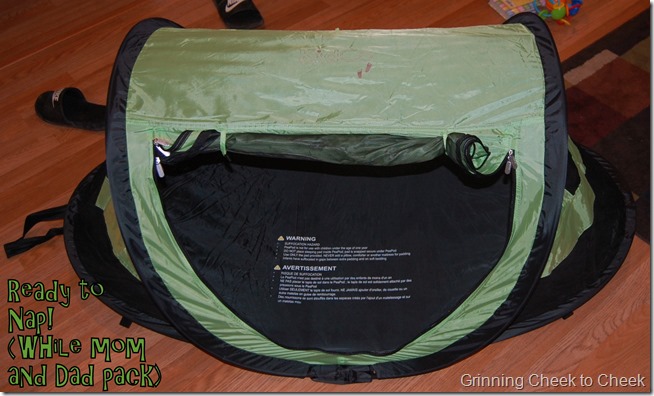 The PeaPod can Grow with Baby
The PeaPod Plus is meant for kids 1 – 5 years old, the regular PeaPod is a little smaller for kids 1 – 3. Micah didn't seem totally lost in it, but the PeaPod is definitely big enough for him to continue using it as he gets older. I'm excited to go camping and use it as a mini tent within our tent! And maybe when he's bigger he'll use it as a play tent.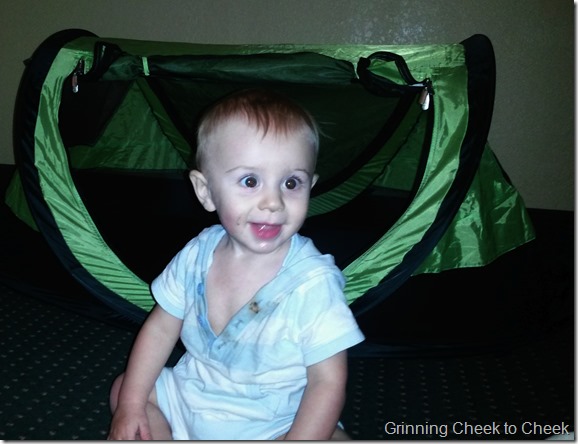 Micah Likes his PeaPod
As much as a kid can like somewhere he has to sleep at least. His life has been turned upside down over the past few weeks, so he's had difficulty sleeping, period. But he seemed to sleep fine in the PeaPod. The first time we set it out, he was a little wary of it, but he quickly warmed up to it, crawling in and out playing. He slept in it while we packed our house and in the hotels on the way south.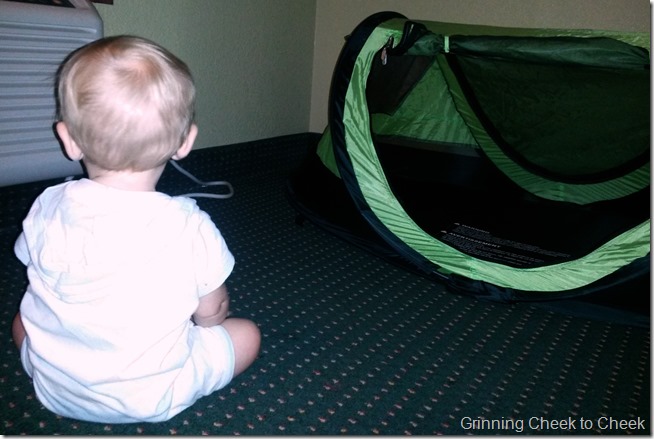 Check out KidCo online, on Facebook, and on Twitter for more information about the PeaPod, GoPod, and other great products!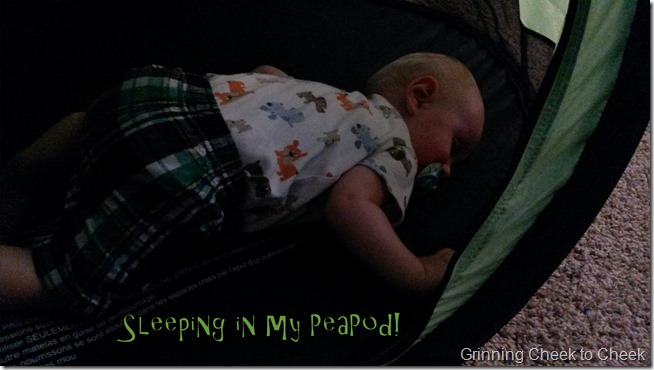 Win A KidCo PeaPod for Your Little One!
Win your choice of a PeaPod from KidCo
How to Enter: Comment about your travel experiences with kids.
Fill out the form, complete other entry opportunities, and come back everyday to enter again!
Rules: You do not have to be a blogger to enter/win. An email address is required to enter. The winner will be chosen randomly through Rafflecopter and contacted via the email registered in Rafflecopter. A reply to the winning email is required within 48 hours before a new winner is chosen. One person entering per household please. US only please.
This giveaway ends at 11:59 PM EST on November 8th, 2013
I was provided with the KidCo PeaPod Plus (Kiwi, yay!) as compensation. Opinions are 100% my own.