So remember when I told you about how we're getting new floors – Finally!?!
I think I've written several posts about how I hated the floors before.
The bumps, the lumps, and the rips.  Terrible.  The kids were literally tripping on the floor!
So this year with our tax refund, we allotted a portion of our money towards the floors.
The problem before was that I couldn't see the dirt on the floors, so when I swept, I would leave little pieces behind.  When I was walking barefoot I would get crumbs on my feet.  It was horrible!
But now?? My dark floors – show EVERY speck.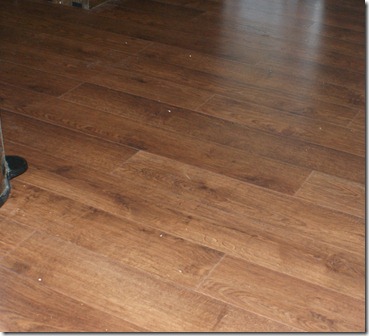 It's a Love-Hate relationship.
I love that I can walk barefoot in my kitchen and I know when it's time to sweep… but I hate that I can't get away for one afternoon without wiping up my floors without them looking dirty!
So I was looking for a solution.  I came across my newest favorite item in my house: Mint.

The Mint Automatic Hard Floor Cleaner cleans or mops while you spend your time doing something else!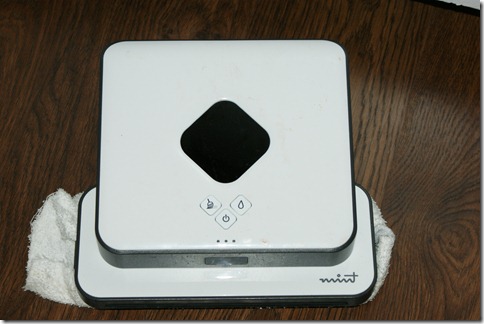 Simply attach a cloth to the bottom, wet or dry – and turn it on!
Guided by NorthStar Navigation, Mint cleans intelligently and meticulously so it doesn't miss a spot.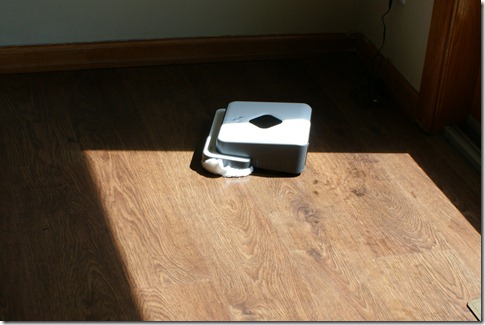 We put the 'not miss a spot' to the test.  My husband really wanted to be sure that no spot was being ignored – so he set up the camera on a timed exposure to watch the Mint go back and forth on the floor.   It didn't miss a spot!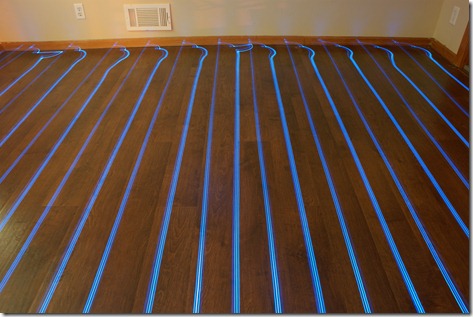 With the mopping action, it doesn't just go back and forth across the floor – it scrubs more, sure to get all of your areas clean.
It has been saving me so much time! I *love* it.  And everyone who comes over mentions that they want to steal it from me… ha!  NO WAY.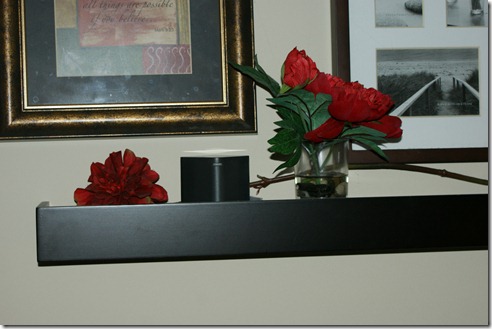 The Mint knows where it's going because of the GPS box that comes with it.  We stashed it on our decorative shelf so the kids wouldn't bother it, and it didn't look like it was anything out of the ordinary.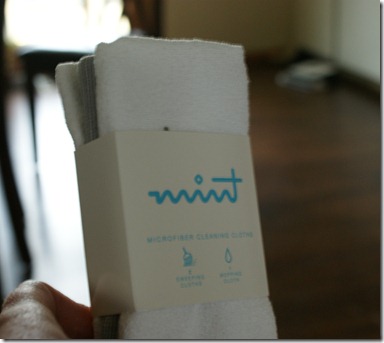 You can use disposable cloths like Swiffer wet or dry cloths – and it also comes with reusable microfiber cleaning cloths as well (Which I totally just found in the box today… I had been using a cut up microfiber rag!)
If you're interested in learning more about Mint – check them out on Facebook.  You can purchase the Mint locally at Best Buy or Bed, Bath and Beyond for $199.  (Be sure to use your 20% off coupon!)
a Rafflecopter giveaway
Be sure to check out Heather's Makeover Reviews & Giveaways at OurKidsMom.com