Several months ago I mentioned to you all about how we had mice in our house!
It was the craziest thing. My husband came up the stairs with a mouse in a container – telling me that he had just crawled into the container – a friendly mouse!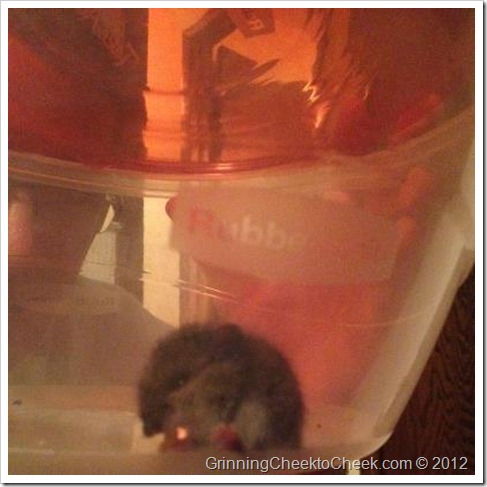 So we gave him a few cheerios, and then my husband drove him away to a nearby cemetary so he could have a chance – but not come back in our house.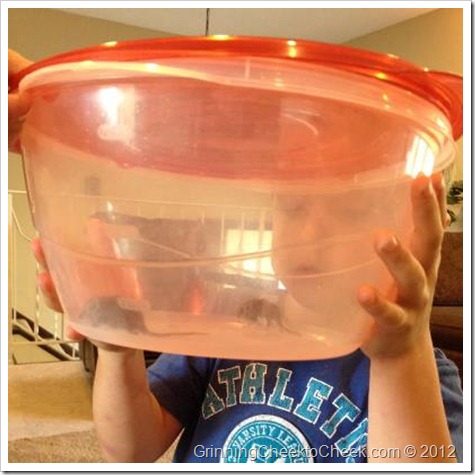 The next day – I caught two mice.  They were babies – but also friendly.  They crawled right into the containers!  We watched the mice through the containers a bit – and when my husband got home – he brought them out to the same place.
I had to get ahold of pest control, so I called Terminix.  We had seen a few other mice running around – and we decided it was time to take charge and get them out of our home!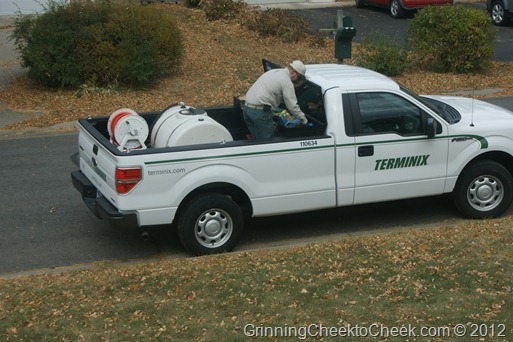 Terminix came and inspected the house: It really was a good thing, because I absolutely cannot stand bugs – and I'm *Terrified* of spiders… so having Terminix at our home was a great comfort for even more than just mice reduction.
This spider was from last spring:  I *seriously* made my husband come home from work to kill it. I couldn't go into the kitchen to make lunch for the kids because of this bugger..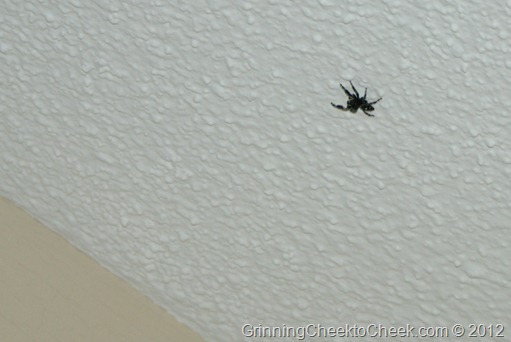 When Terminix came – They inspected the outside of the house, pointing out all the points of entry – plugging them with steel wool until we get a more permanent solution.  They decided that the mice were most likely hanging out in the garage due to the recent temperature drops, since there were some openings and signs of mice in the garage. But that maybe a few had snuck through.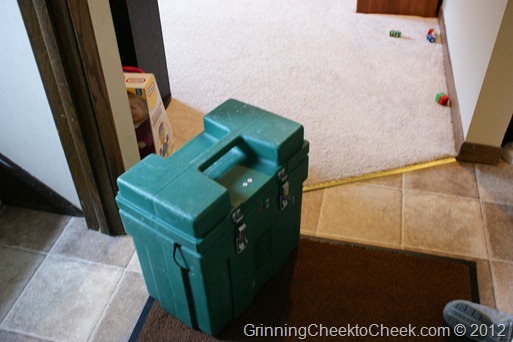 So he set the traps in the garage.
He also did an indoor inspection of common places where mice can get through.  He found our weather stripping missing around both our front doors and our garage door.  These are most likely the entry points for the mice. He couldn't find any signs of indoor infestation or homes built for the mice.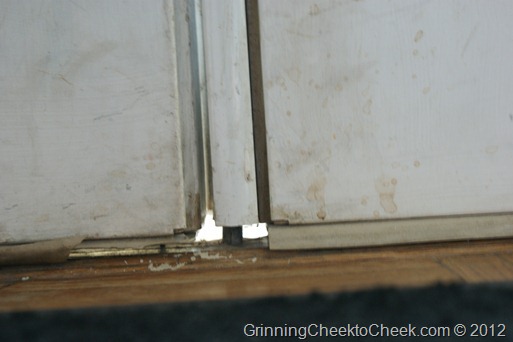 So we've patched up these areas – not only for the mice: but imagine the cold that can get through there! What an energy waste!
Terminix also inspected our Attic for more signs of rodents And to check the insulation.  Both checked out just fine!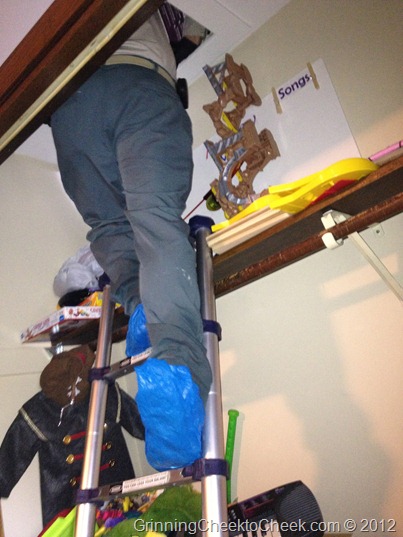 We haven't seen a single mouse since Terminix visited our home.  The traps are empty, but the mice just aren't getting in any more! That's great!
Not only that – but I haven't had to see a spider in the house! Yay!
We're on a year long plan, where Terminix visits every three months: Right toward the three month mark I saw a few very small spiders in the bathroom, and a little more cobwebs in the corners of the kitchen (the two places where we've had bigger spider issues). But I had it marked down on the calendar that they were coming out in a week – so I didn't worry too much.  I can call them at any time should I see a spider or any other rodent and they will come right out to take care of the problem. I love that!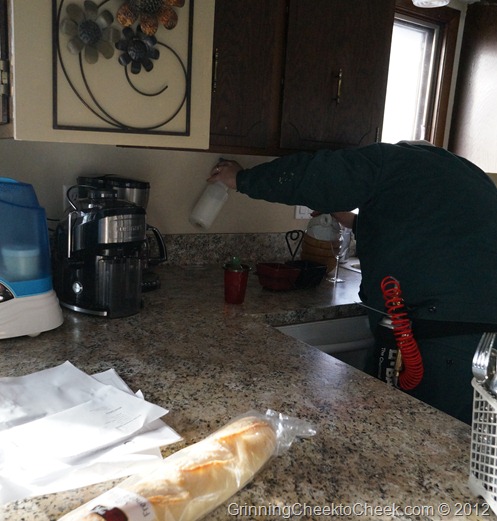 Terminix uses an all-natural spray while around food and living areas for extra safety.
When you're looking for a great service to get your house bug and rodent free: be sure to check out Terminix! They've been great for us!
Our next battle?? Ants! We get CRAZY amounts of Ants in the Spring – but Terminix is sure that we won't have a problem this year! That'll be the real test!
To Be Continued…
What are your biggest pest problems?
I am working in coordination with Terminix, sharing my stories of pests with you all in exchange for their services.  The opinions and stories here are 100% my own and not influenced by my relationship with Terminix.