Our Father's Day Celebrations this year were pretty fun – and quite sporadic – but randomly related to fire safety and this post! See – June is Home Safety Month – and in honor of that, Kidde – our favorite brand of worry-free alarms – is sponsoring this post and a chance to win your own Worry-Free Alarm, as well as helping ME earn up to 150 alarms to donate to our local fire department!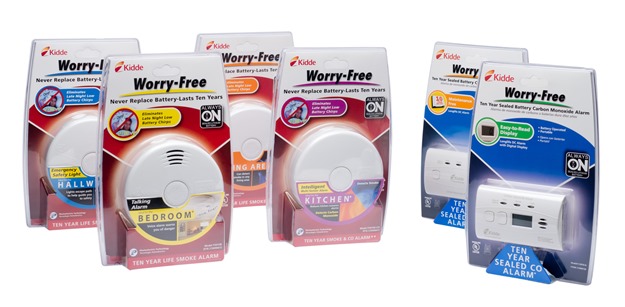 As for Father's Day our celebrations started off with church, then IHOP (one of my husbands favorites!). When we were leaving IHOP, just about ready to get into the car – Andrew spotted a fire truck in the next parking lot over. He was just staring at it for a bit wondering about what was inside all the compartments as we were telling him to get into the car.  Then a few seconds later, a guy comes out of the truck and started talking to Andrew. He was so fantastic and gave us a personal tour of the truck and showed Andrew each and every compartment, including the engine (No Joke!).  Andrew was super fascinated.  (Sadly my phone was in the Van already and I didn't get a picture until they were closing up to drive away!).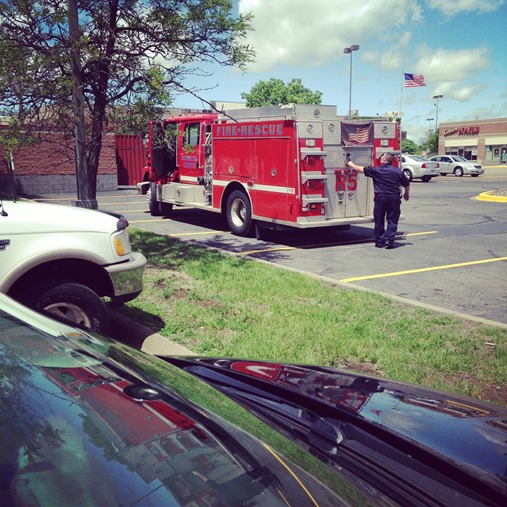 Then as we were driving to our next stop– we saw a helicopter take off from our local airport – which instantly made me remember that every Father's Day they do an open house and have all sorts of activities, plane rides, helicopter rides, and rescue trucks to 'play' with! So we decided to check it out.  So on top of watching planes go by – we got to check out the SWAT team truck (including several guns!), the command center truck, an ambulance, and… another fire truck! This truck was larger and had a ladder – so it was so exciting to see the differences. We had a lot of fun, and we got to learn even more about dangers in our home and ways that our local firemen help us out.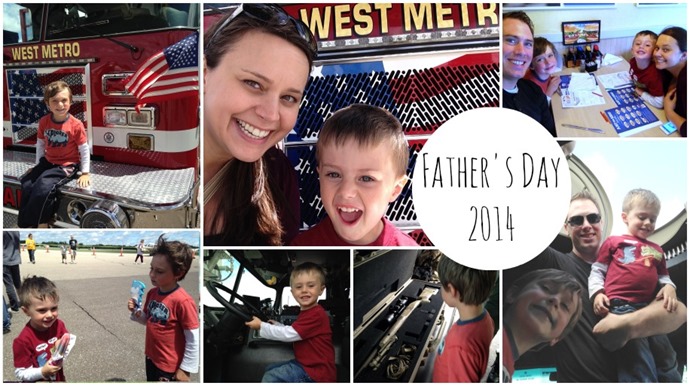 So back to the main point here:  Kidde has created an online quiz to test the fire and carbon monoxide safety knowledge of all of you! There are 10 simple questions – and each one teaches you a little more about home safety. I even learned a few things! The point is to help all of you become a little more prepared for the potential dangers in your home.
If you'd like to check out more about the Kidde Worry Free alarms – you can check out the post I did about them here, or here. I love worry-free alarms because I hate the annoying chirps of fire alarms when they're running low on battery power. In fact – almost all of our alarms are now Worry-Free – meaning I won't need to change them out for 10 years!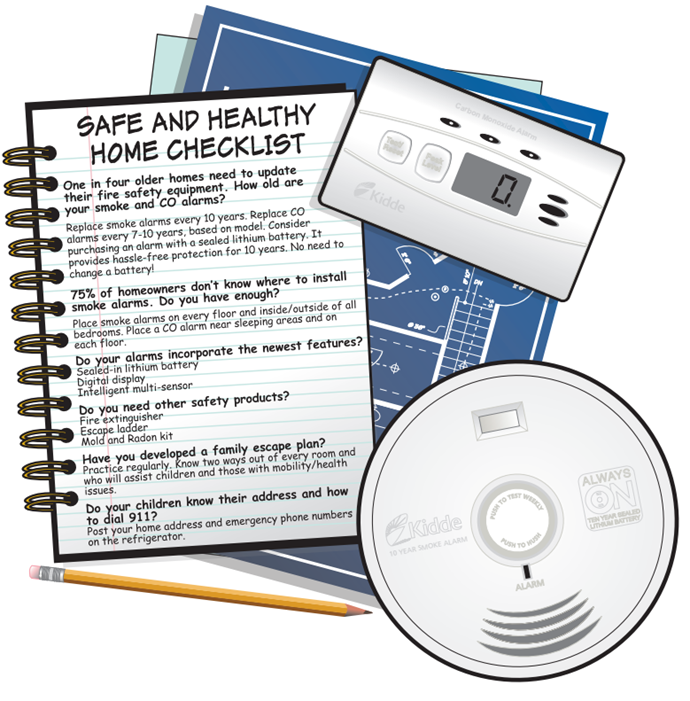 Kidde has also created a helpful page for you to learn the simple steps to safety which may just save your life in the future!
Win It!!!
One Lucky Reader will WIN a Kidde Worry-Free (10 years with no battery changes!) Smoke Alarm.
ERV $25
By entering and taking the quiz – you are helping me to win up to 150 Alarms for my local Fire Department!
Rules: You do not have to be a blogger to enter/win. An email address is required to enter. Entering this contest allows us the permission to use your email address for our Newsletter which may be unsubscribed to at any time and subscribing is not a requirement for winning. The winner will be chosen randomly through Rafflecopter and contacted via the email registered in Rafflecopter. A reply to the winning email is required within 48 hours before a new winner is chosen. One person entering per household please. US only please.
This giveaway ends at 11:59 PM CST on June 30th, 2014.  Good luck!