Ouch Pouch
Kids get hurt a lot. It seems like most injuries occur when the first aid kit is no where to be found! So I've put together an Ouch Pouch first aid kit that is small enough to throw into a
diaper bag
, car kit, or
suitcase
. As an ER nurse, I see a lot of injuries, so this Ouch Pouch contains almost everything you could need to treat injuries unless you've hit the point of needing a
trip to the doctor
.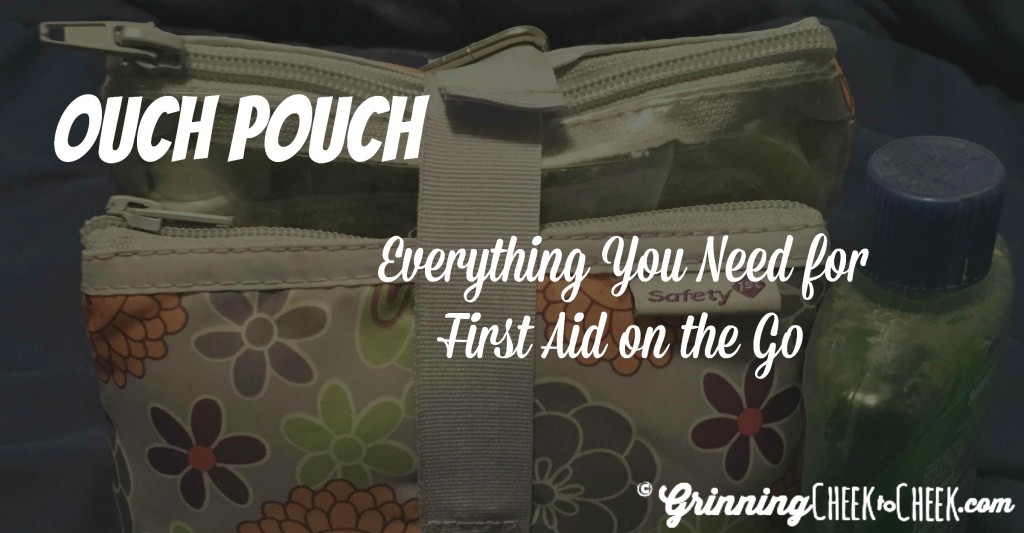 Ouch Pouch container – I pack mine in an old baby care kit pouch. You could go as simple as a sandwich bag, an old wipes container, or any other small pouch or container.
Liquid bandaid– for when a bandaid won't do but stitches aren't needed
Bandaids – because "invisible bandaids" (aka pretend ones) may fool a 2 year old, but they don't actually keep germs out.
Ice Packs – icy hot patches or one-time-use packs don't have to be kept cold
Antibiotic cream– great for healing and protection from infection
Gauze/Tape – for patching up owies that are too big for a bandaid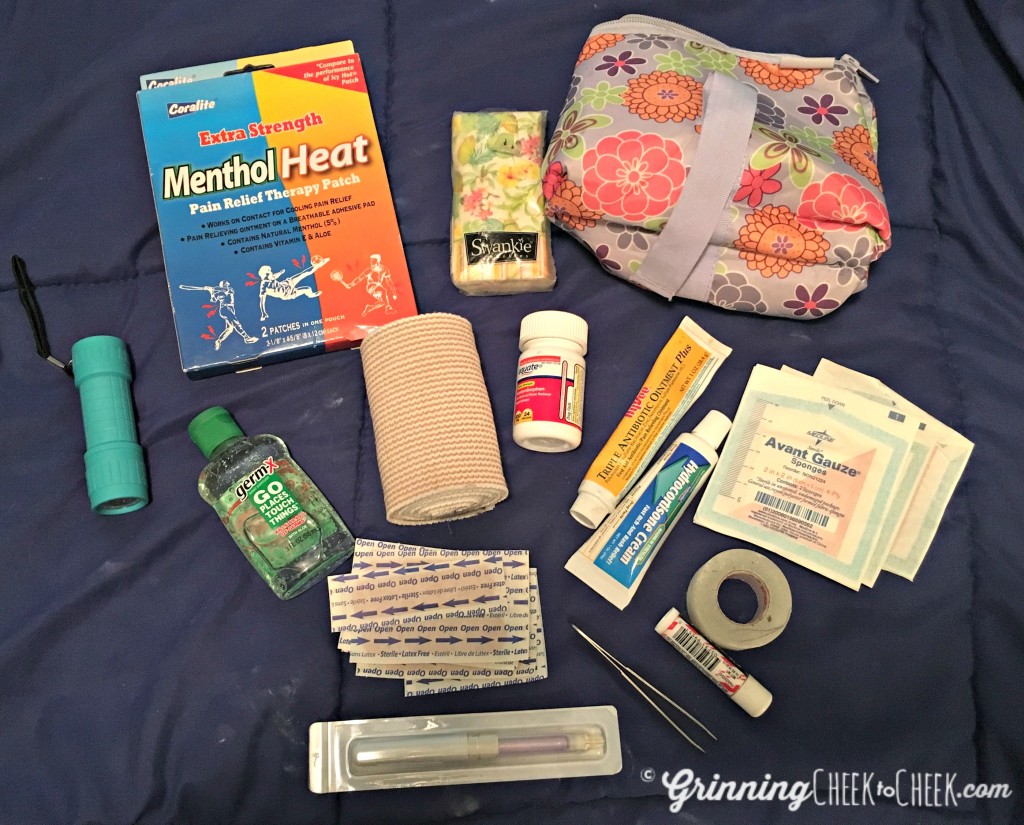 ACE wrap – great for sprains, can be used with sticks or cardboard for a makeshift splint if needed!
Anti-itch cream – for allergies or that scavenger hunt through the poison ivy
Hand Sanitizer – clean your fingers before cleaning little owies
Chapstick– lips always get dry when you least want them to.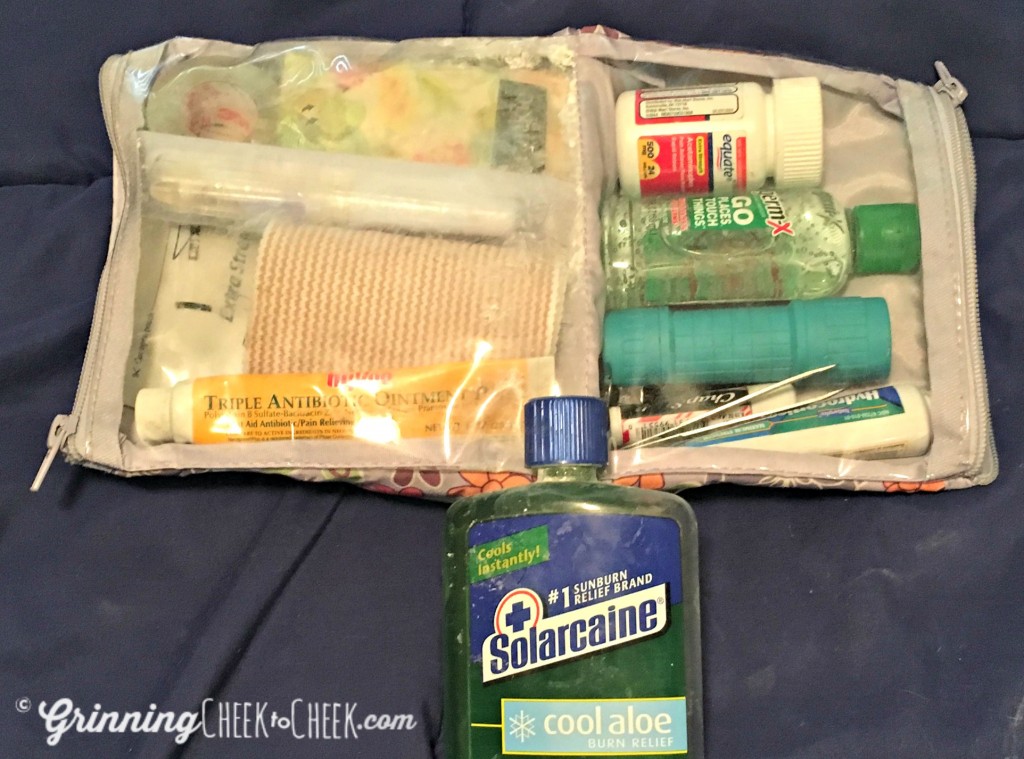 Tweezers– slivers can happen anywhere!
Flashlight – especially handy for late-night owies
Kleenex– for little tears and little cleaning jobs
Thermometer– not vital, but good for unexpected illness
Aloe Vera – outings go downhill fast when sunburn happens, aloe can help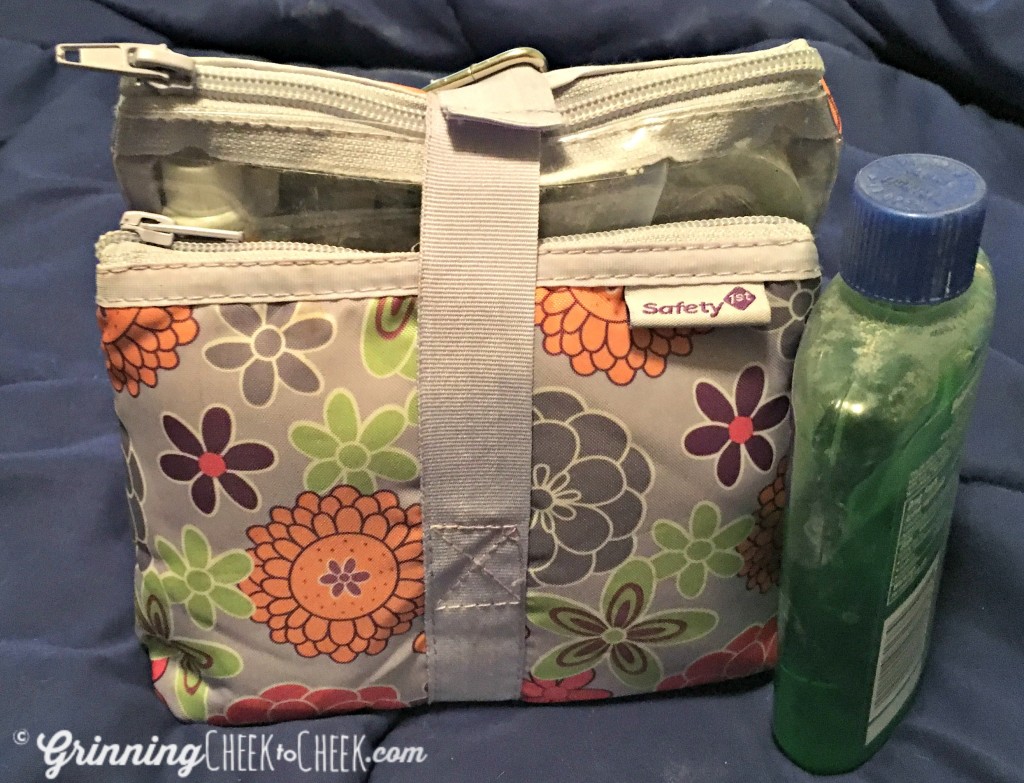 Moms and dads, anything else you would add?