We have once again crossed the country! We spent last weekend in Rochester, MN to pack and clean the house, Savage, MN to visit family, and Byron, MN to have a goodbye party with family and friends. Truly a busy weekend followed by leaving Monday with our Budget Truck (more about that soon), and my car with a baby and cat. The cat hated the trip but she'll live. Micah, though, did great! This time, Safety 1st provided us with their Safety 1st Elite 80 3-in-1 car seat. Yet another solid, comfortable car seat that made me feel like Micah was safe and secure while we drove 1800 miles.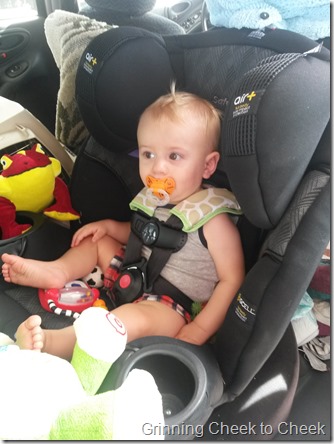 Safety 1st Elite 80 3 in 1 convertible car seat
Safety 1st is all about safety….of course! Check out the safety tips they provided last week!
The best thing about the Safety 1st Elite 80 3-in-1 convertible car seat is the adjustable harness height. Simply squeeze the trigger and higher or lower the harness and headpiece. It's quick and easy and no rethreading of the belts! Yay!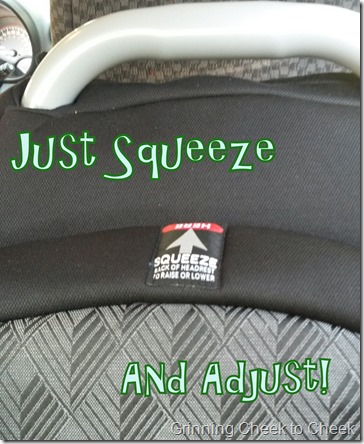 The other thing Micah loves about the Safety 1st Elite 80 3-in-1 convertible car seat: the cup holders! He spent many happy baby minutes putting toys into the cup holders then pulling them back out. It was great fun for him, and made me feel better about trapping him in a seat for 2-3 hour chunks of time all day long.
Safety First
The Safety 1st Elite 80 3-in-1 convertible car seat also has a solid metal frame, is super easy to install with either the LATCH system or a belt, and has Air + which makes it extra cozy and extra safe.
On the interstate in Mexico we saw a truck pulling a small camper change lanes into another truck and as I watched the camper bounce around (while the truck driver maintained great control of the truck, it could have been way worse!) and a small propane tank hit the front bumper of my car, I knew that Micah was safely tucked into his seat. And thinking back to how much worse the whole thing COULD have been, I know Micah would have been just fine.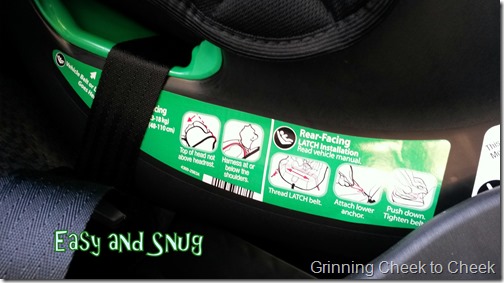 The harness has a rubbery backing to part of it, which makes it basically impossible for it to slip. Which is probably unnecessary because the tighten/release mechanism holds it strongly. And the rubber backing makes it difficult to tighten and loosen due to too much friction. I quickly figured out to reach around the back and pull the harness there while pulling the belt loose or tight from the front and it works just fine.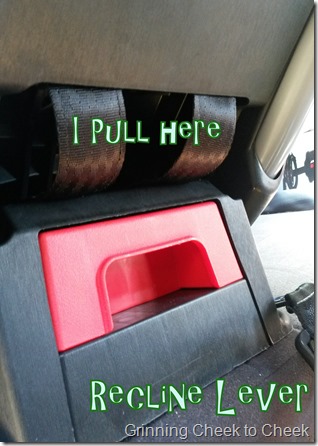 Flexibility
The Elite 80 3-in-1 convertible car seat is called a 3-in-1 because it can be used back-facing, front-facing, or as a booster. Since Micah is 9 months old, he is always rear-facing, but I look forward to trying out the other uses as he gets older. I love that we don't have to buy another car seat when he's a little older!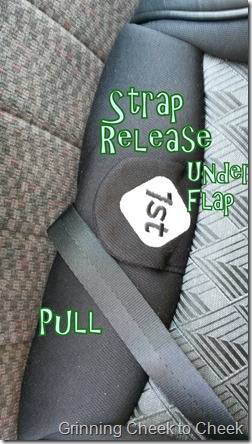 Check out the Safety 1st Elite 80 3-in-1 convertible car seat online for more information as well as detailed videos about installation and use of this great car seat. Or check out Safety 1st on Facebook and Twitter for information about car seats and their other great products!
We have used Safety 1st products in the past and they are definitely solid, trustworthy products. I have no doubt that Micah is safe. This isn't my favorite car seat ever, but definitely a good one at a decent price that can grow with baby so you don't have to buy 3 car seats for 1 kid!
Opinions are 100% my own.