A great way to show the person far away that you love them and you're thinking of them – is by sending them some gourmet food gifts.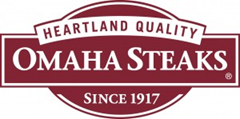 Omaha Steaks manufactures, markets, and distributes a wide variety of premium steaks, red meats and other gourmet foods. These products are custom cut and packaged to serve the needs of their various markets. They are a family business and have been since their founding in 1917.
But they also make for a great gift – and it's so fast to order your loved ones some steaks online!
Omaha Steaks sent me the ideal gift package including:
2 (5 oz.) Filet Mignons
2 (5 oz.) Top Sirloin Steaks
4 (4 oz.) Boneless Pork Chops
4 (4 oz.) Omaha Steaks Burgers
4 (5.75 oz.) Stuffed Baked Potatoes
6 inch Chocolate Lovers Cake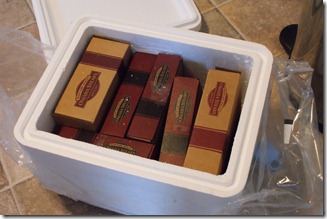 I love that they ship the package in a nice container with plenty of Dry Ice to keep it frozen through shipment.  They even offer free shipping on select bundles!  That's a great deal!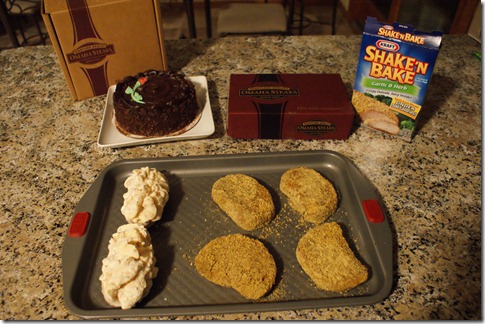 We have already made an awesome meal with it!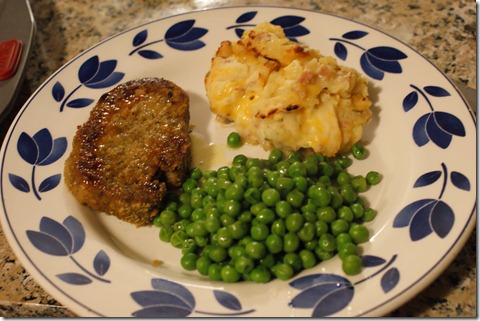 My favorite part was the Pork Chop – They were perfectly Juicy and Tender.. my husband *loved* the potato, and wanted even more.  We only baked two, because the boys typically don't like potatoes and we didn't want to waste our extra twice-baked potatoes on the kids!  They had pork chop and rice with peas.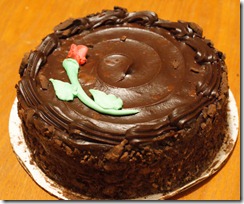 And the Cake?? Ooooohhh!!  The boys both approved! So did we.
SO this year when you're looking for some gift ideas: Check out Omaha Steaks- They've got a great deal going on right now on this package:
Give the gift of good taste with The Tasteful Gift Combo from Omaha Steaks. This gourmet collection includes our legendary Filet Mignons and Top Sirloins, juicy Omaha Steaks Burgers, meaty Boneless Pork Chops, delicious Stuffed Baked Potatoes and our decadent Chocolate Molten Lava Cakes. It's a gift that is sure to be treasured throughout the year. Best of all you'll get free standard shipping to every address in your order that includes The Tasteful Gift Combo.
The Tasteful Gift Combo 45776XE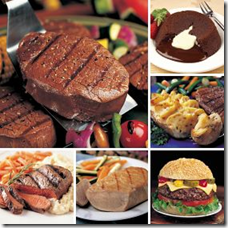 2 (5 oz.) Filet Mignons
2 (5 oz.) Top Sirloins
2 (4 oz.) Boneless Pork Chops
6 (4 oz.) Omaha Steaks Burgers
6 (5.75 oz.) Stuffed Baked Potatoes
4 Chocolate Molten Lava Cakes
Reg. $153.00 | Save $83.01 |
Now Only $69.99
I love receiving gifts like these, because it really takes the guesswork out of the shopping trip – AND out of dinner.  I've got simple items that pair perfectly together – and I have the reassurance that my meat is going to taste excellent!  Thanks Omaha Steaks!