So a little over a week ago I started my journey on Nutrisystem.  I shared my beginning thoughts about my new weight loss goals a few weeks ago.

Before starting my diet, I went to the grocery store to get my add-ins.  The produce at the store wasn't at it's finest, so I decided I'd stop the another day at a better store for produce.
That was my first mistake.  I didn't get the chance to get back to the store to get new produce until Friday, and so I was short on Veggies most of the week.
Some of my other mistakes?  Having food in the house that I typically buy for myself as snacks (like Gardettos), and starting on a week where there were several social activities (such as dining out with friends).  There are options for eating out, just none that I chose to follow last week. (How's that for an excuse?)
Ethan and I got sick last week last week also, which nixed my plans on being at the gym.  Not Good.  The good news is that it was warm outside, so were were able to take a few walks.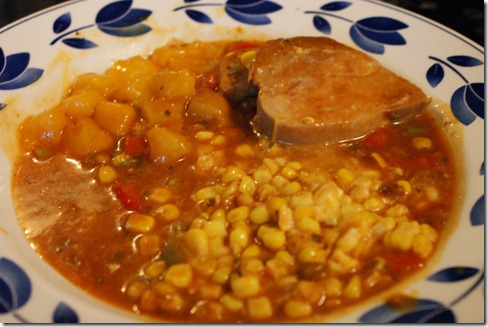 The food so far has been great!  That was my biggest worry.  I'm quite picky about foods, and have a hard time eating foods that taste yucky to me.  My favorite foods so far are the frozen ones – I really enjoy the omelets for breakfast, and the wraps and melts for lunch.  The pantry items are also great. 
Dinner is by far my hardest time, because I still have to cook for the family.  My family suffered a bit more food-wise because I chose easy meals for them to eat or let Joe take over the cooking responsibilities, so I wasn't too tempted.  My favorite night was Pizza night:  It was neat that I could cook my Nutrisystem pizza at the same time as theirs, and eat as if nothing was different.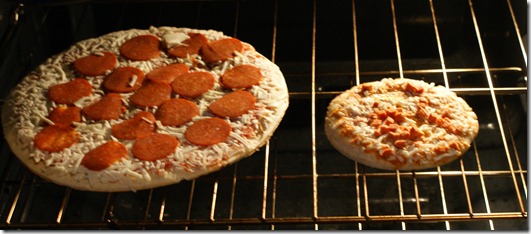 While I did cheat several times (a few outings, and a lot over the weekend) I still was making smarter choices and limiting my intake by measuring out my foods.  I also gave up my normal Mountain Dew habits, and purchased a 12 pack of Diet Dr. Pepper for those cravings of some carbonation – It's about the only Diet drink I can stomach. I try to save my 3 'extras' each day for some popcorn – which has helped significantly with my salty/crunchy needs.
Overall by the end of week one I was down 1.4lbs!! Which wasn't so bad considering I weighed less after my weekend of indulgence.  It's hard to tell though, because I seem to weight + or – 5lbs on any given occasion. 
With our weather being in the 70's this past week and Brandcation just a few short weeks away, I am definitely motivated to get as much weight off of me as possible – so I can feel confident in short sleeves, capris, and my swim suit!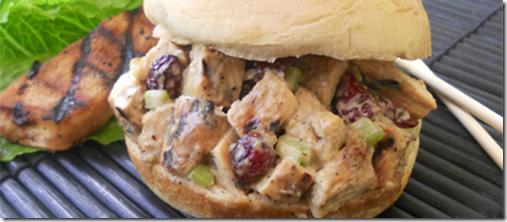 I'm hoping to have some extra time this coming week to search the recipes on Nutrisystem.com so I can cook healthier for the whole family for dinner, and not feel like I'm cheating at dinner.
I'll update again next week!
Want to lose weight and get healthy on Nutrisystem? Join today by calling  1-888-853-4689 or by visiting Nutrisystem.com
I received the Nutrisystem plan free of charge in exchange for my reviews and experience with Nutrisystem.  My opinion is 100% my own.