For the most part we are a pretty healthy family. We eat organic as much as possible. Stay away from the dirty dozen and try to limit our processed food intake. I try to feed my family home cooked meals several times a week. But lets face it. I am a busy mama. Between wedding planning, working and being a blog mom I don't always have time to make fresh from scratch meals for my family. I came across Nurture Life fresh, organic meals for babies, toddlers and kids. Boy was I thrilled! An organic delivery service for kids. I am immediately interested.
I always feel guilty when I cannot provide my son with a healthy organic meal and we result to something quick. But it's life, it happens. Nurture Life makes it possible to feed your little ones amazing organic meals that are easy to heat, serve and relax. The hard part is done.

What is Nurture Life?
Nurture Life is an organic food delivery service for babies, toddlers and kids. Nurture Life prepares fresh, organic ready-to-eat meals for your little ones. Meals are delivered weekly all you need now is a hungry little person who is ready to enjoy some delicious food. Thankfully my little person was more than eager to unpack his meals and dig in.
To sign up you check to see if they are available in your zip code. Subscribe by providing your kids ages and dietary preferences. Just like most meal delivery services you can change, skip or add more meals in your account settings. Meals are delivered cold but not frozen. They are labeled with a consume by date. Which makes it easy to keep track and serve meals accordingly. Nurture Life prepares meals for ages 6 Months up to 18 years of age.
Nurture Life Review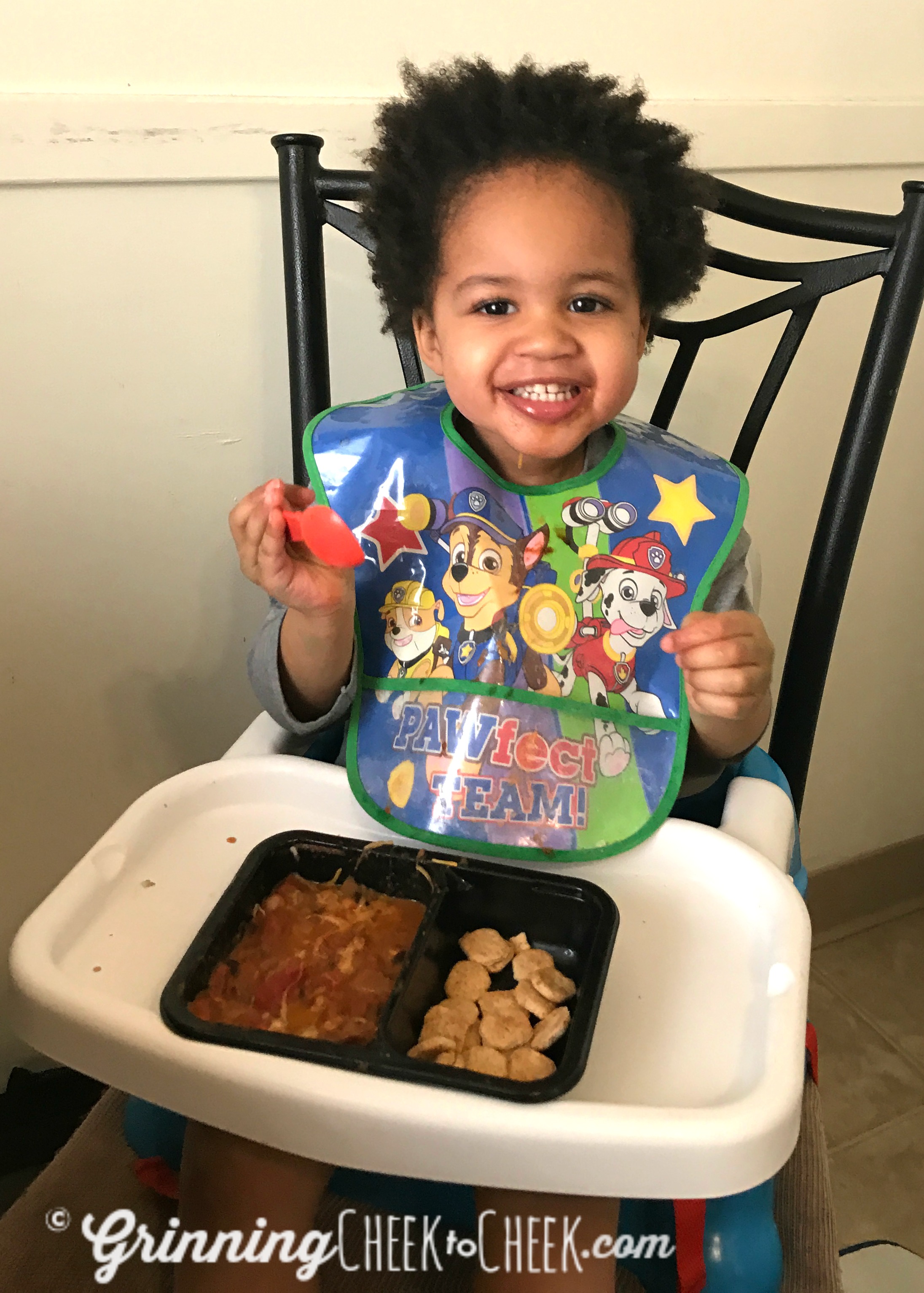 We were really excited to try Nurture Life. We selected the meals below. Which are a combination of Chef's Choice meals and selections from the Favorites Menu which includes a very healthy version of classic kids favorites such as Spaghetti and Meatballs. Some of the meals on the menu were very complex and my two-year-old had never tried. He is not a very picky eater so he agreed to try all of his meals. His favorite meal was the Slow Cooked Beef Sirloin & Three Bean Chili. Oh my was this meal tasty. I wanted an adult size portion for myself.
Chicken tenders, Mashed Yams & French Green Beans

Spaghetti & Chicken Meatballs with Cheesy Broccoli & Cauliflower

Spinach Stuffed Gnocchi with Vegetable Bolognese

Slow Cooked Beef Sirloin & Tthree Bean Chili

Swiss Chard, Ricotta & Parmesan Cakes with Ratatouille Couscous Salad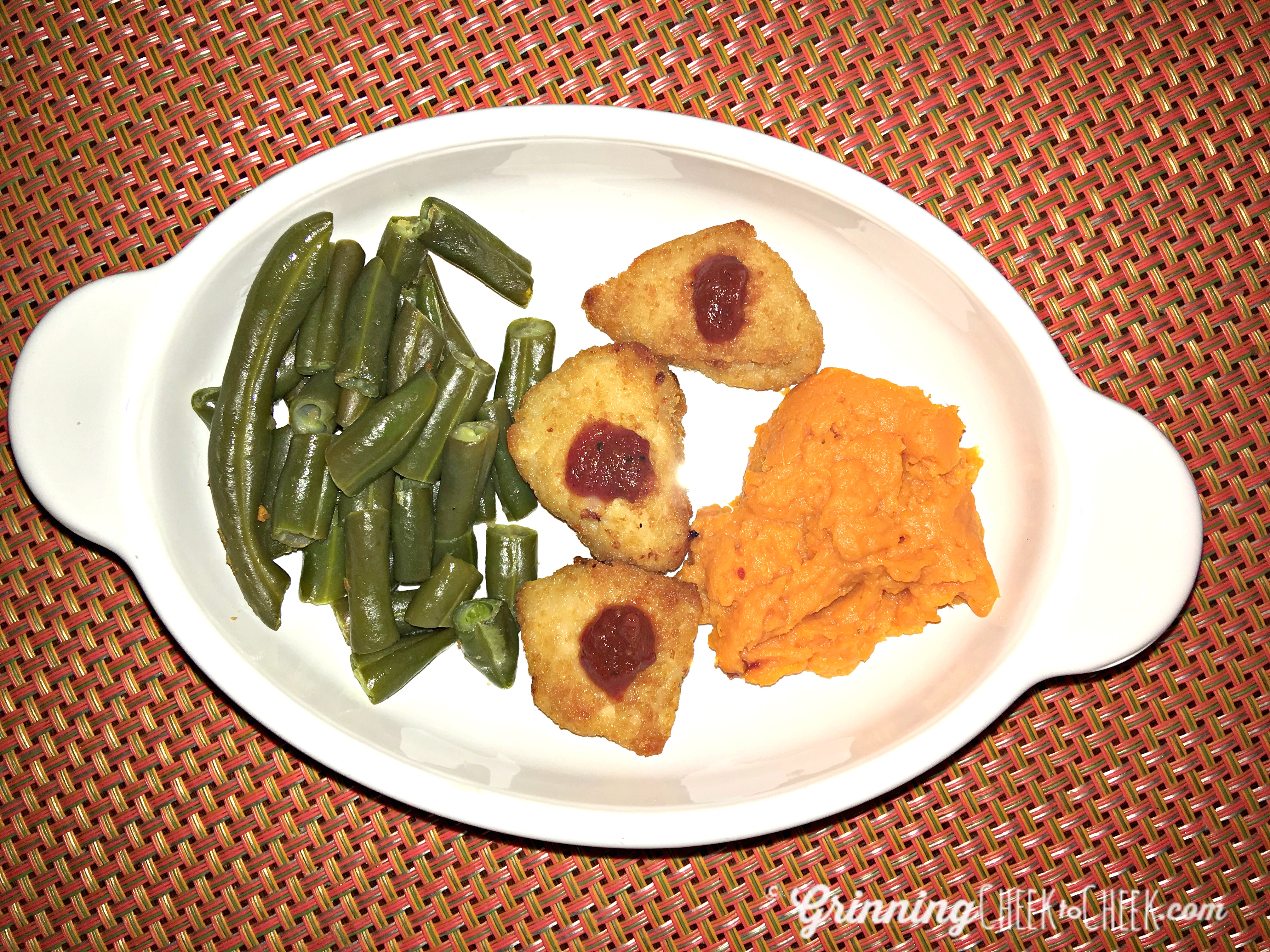 They offer a five meal plan and 10 meal plan for toddlers and children. For babies you can select from 8 meals or 14. Overall, My Nurture Life Review is you can't go wrong with this service. Are looking for a meal plan service created specifically for parents who value fresh, organic wholesome meals, that are ready to eat? Nurture Life was created with you in mind. I like the idea that I can schedule a delivery whenever we need it. With my current schedule I can see myself scheduling a delivery several times a year of whenever life gets busy.
Enter coupon code BREE30 at checkout for $30 off your first order. Good until February 28th, 2017.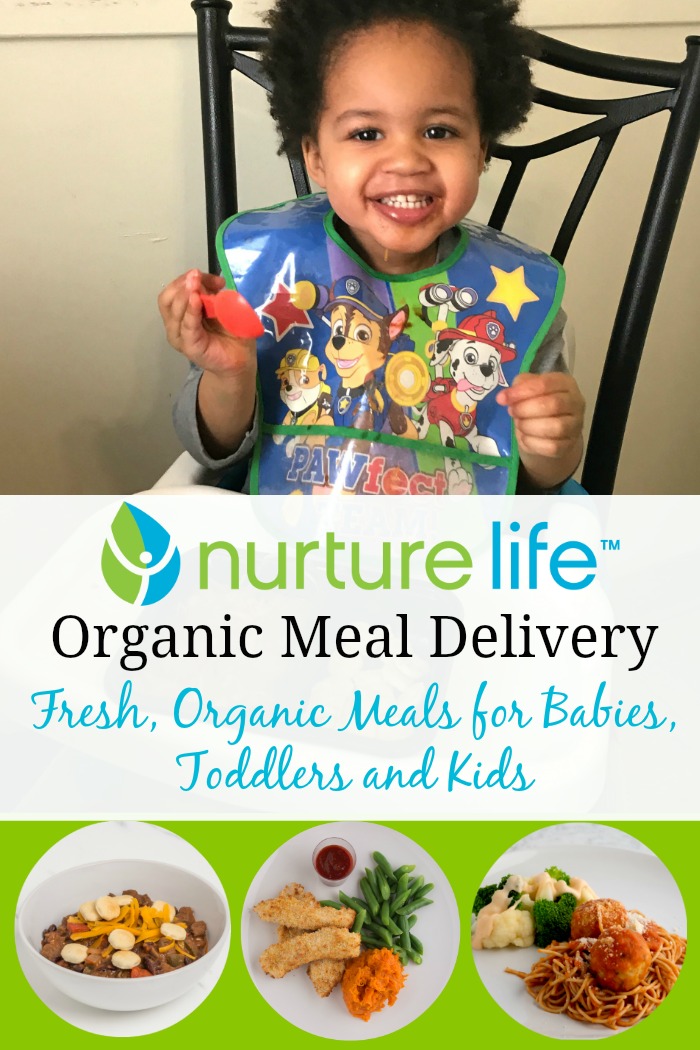 I received free products in exchange for a review. Opinions are 100% my own and not influenced by compensation.