Garden Fresh Fruitsicles from Nuby
My kids have been obsessed with "popsicles" lately. Specifically, frozen go-gurt popsicles. While this is fun and easy, when they eat 6-8 a day, it adds up and they go fast! So I was really excited to receive
Nuby Fruitsicle Molds
! Micah was so excited he instantly pulled it out of the box and begged to go to the kitchen to make popsicles. Simply fill the mold with yogurt, fruit, or whatever you want to make the popsicle from, put in the handle, and freeze. Viola! Delicious, easy to hold popsicles.
With summer around the corner, we are bound to continue loving popsicles! And yogurt-popsicles are so easy to make and healthy! My kids don't like milk, so yogurt is a great alternative for getting dairy on board. I simply have to put a few spoonfuls in each of the 4 molds and freeze, yum! The mold is a firm plastic and easy to hold, though I wish there was a 5th mold in the middle instead of empty space. The handles are bright with a rubber coating and big handles for easy holding by little hands. It's hard to pull out the popsicles once frozen, like with all plastic molds, but it gets a lot easier after running the backside under hot water. The handle and popsicles are protected from the hot water because of the wide plastic base. It's easy to clean with a bottle brush or throw in the dishwasher.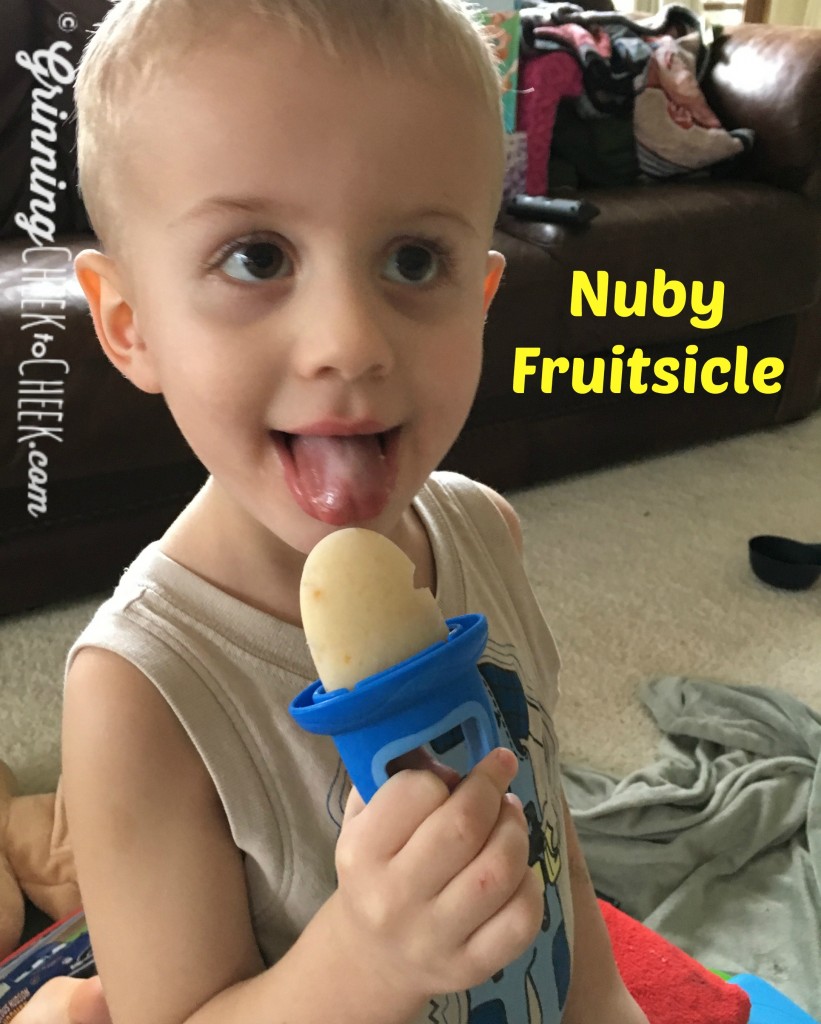 Nuby sponsored this post by providing me with a
Fruitsicle mold
. Opinions are 100% my own.