If you're like me – a last minute kind of person – you're probably feeling the crush, jussssttt a little bit. I swear, every year I promise myself I'll have my act together and be done shopping, decorating, and wrapping BEFORE Christmas Weekend – But it almost never happens.
This year I have made several trips into the heated crowds of the malls, the shopping areas, and large retailers like Best Buy, Toys R Us, and Target.  It's a ZOO out there! It's not only challenging to get through the isles with a cart-in-tow, it's nearly impossible to find the END of the check-out line!!
I've got a few random people left to purchase for, including a gift for a 'gift exchange' where I'm not sure who the recipient is… so I'm going to leave the last minute stuff to gift cards. If I haven't thought of a gift yet for that special someone, chances are – I'm not going to find it on a half-empty shelf in the scurry of the Holidays.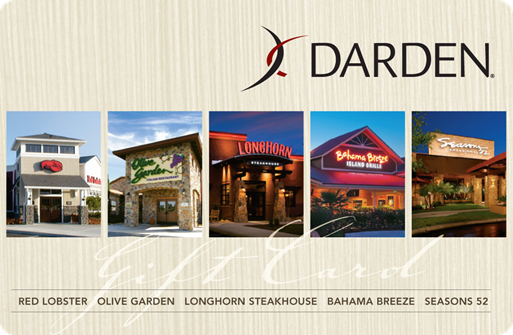 I love getting gift cards and options for families to have date-nights. I know how few and far between they can be for us, and to help offset the costs of hiring a babysitter, it's nice to have a gift card to enjoy a great meal together. I love the Darden group of restaurants gift cards – so I have the option of where I want to eat – depending on what mood I'm in: Olive Garden, Red Lobster, and the LongHorn Steakhouse.  Plus – it covers all the bases: Pasta, Seafood, and Steak (plus so much more!).
I also love that so many places this year are offering a 'bonus' gift card when you purchase a gift card as a gift for someone – so it's something extra for yourself to enjoy! For a limited time, you will receive an extra $5 bonus coupon for every $25 gift card purchased at Olive Garden, Red Lobster, or LongHorn Steakhouse Restaurants.
My husband and I have gotten back into the habit of going on regular date nights, ever since my sister in law and her 11 year old son (temporarily) moved in with us a few months ago.  It's nice to have a babysitter on-hand to just run out and go to Target together without the kids.
These impromptu dates mixed in with a regular date night have definitely re-kindled the communication and love for one another. It's amazing the difference that it has made with us, to be able to sit and have a great conversation with each other over the dinner table without worrying about the kids flinging food at each other.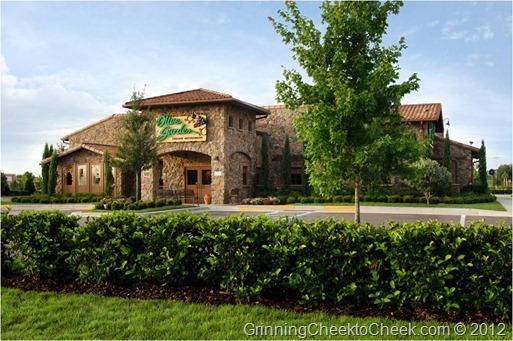 So instead of braving the lines: Give it up – and just go to the nearest Darden Restaurant – and purchase a gift card and call it "Done!"!
Are you braving the crowds this weekend??
I participated in a campaign on behalf of Mom Central Consulting for Darden. I received a promotional item as a thank-you for participating.