My husband and I love to watch movies when we just need to relax, especially on a rainy day. Now that our little man Micah has joined in our life adventure, we are always looking for kid-friendly movies. Recently I heard about a new movie coming out this November: Free Birds. And it sounds hilarious!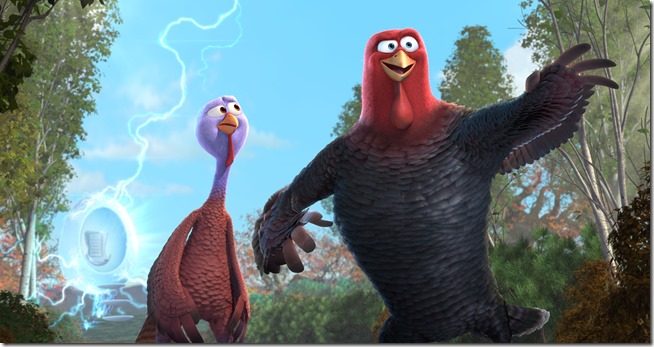 About the Film:
They're out to change the main course of history!
Two turkeys from opposite sides of the tracks (voiced by Owen Wilson and Woody Harrelson) must put aside their differences and team up to travel back in time to change the course of history – and get turkey off the Thanksgiving menu for good.
Starring Amy Poehler and George Takei as S.T.E.V.E.; the film is directed by Jimmy Hayward (Horton Hears a Who!) and releases in 2D and 3D formats on November 1st – just in time for Thanksgiving!
Cast:
Owen Wilson, Woody Harrelson Amy Poehler, Dan Fogler, Lesley Nicol, George Takei, Colm Meaney, Keith David, Eddie "Piolin" Sotelo, Dwight Howard
We are definitely looking forward to seeing this movie when it comes out! Watch for a giveaway related to Free Birds coming in October!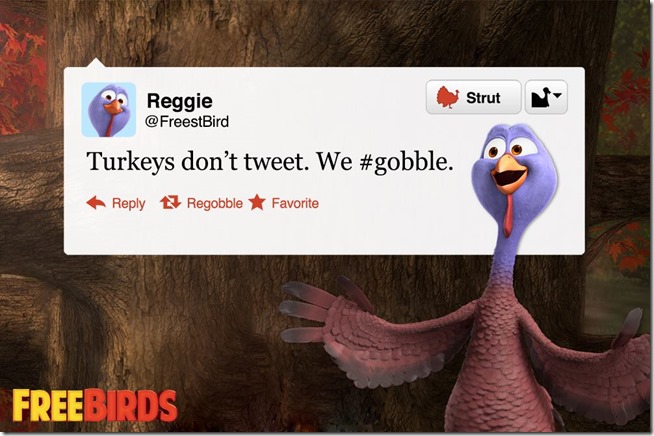 FREE BIRDS ONLINE
Like Free Birds on Facebook
Follow Free Birds on Twitter
#FreeBirds
I was given a gift card in exchange for sharing this bit of information with you all. My opinions are 100% my own and are not influenced by compensation.