Proud to work with 3M! All opinions are 100% my own.
My five year old is a pretty big dare-devil and thinks that he's as coordinated and agile as the 7, 8, and 10 year old boys on the street. He's constantly getting dirty and getting scrapes, bumps, and bruises! He's often riding his bike through puddles, testing his skills at the skate park, wrestling on the lawn, or digging for worms –  which means the majority of  the time he's walking around with a cloud of dust/dirt around him like that kid on Charlie Brown!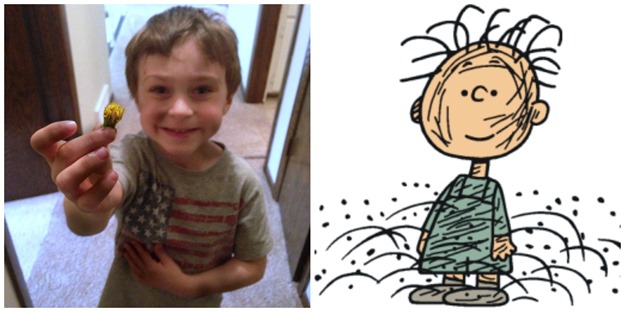 In these summer months bath time is imperative on a daily basis – and the water is usually tinged brown afterwards. A few weeks ago – he pointed out that his shoes were getting too small (no big surprise around here!). I made plans to get him to the store to get some new ones, but apparently he had already worn a spot on his foot! Bath time that night was NOT fun. He cried and cried and screamed when he got into the water, we ended up wrapping bags around his feet just to keep the water off of them because they HURT getting wet!  I needed a bandage that would keep water out, and STAY in place under his shoes to allow his foot to heal.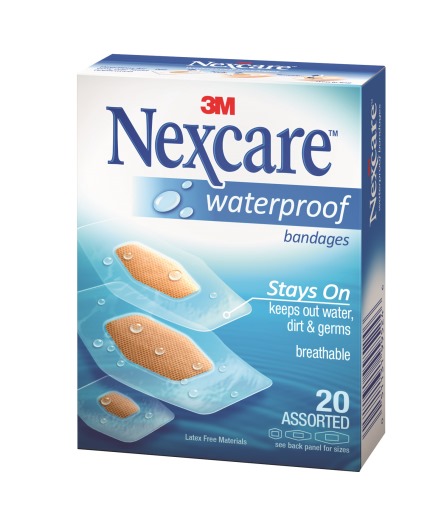 Amazingly, the next day we saw a commercial for the Nexcare Waterproof Bandages, which has a 360 degree seal that provides a protective barrier around his owies to keep out water, dirt, and germs! I was amazed and made mental note – but my 5 year old was instantly off the couch telling me that we *HAD* to get some because it would help him take a bath! (wow – music to my any moms ears!).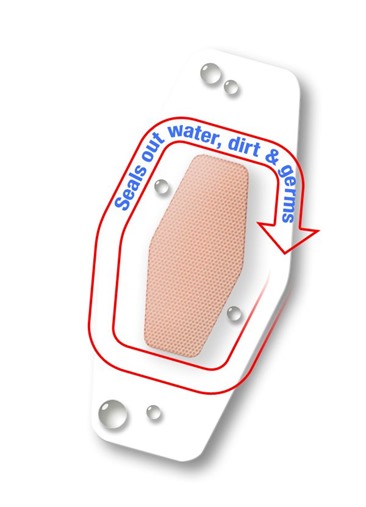 But were they strong enough to keep my living-on-the-edge 5 year old protected? Typically I have to replace bandages a few times a day because they're falling off. Well: Nexcare Waterproof Bandages' videos definitely proved themselves that they're tough enough for my family! The dramatizations in the videos show how the bandages can be used in everyday-life: which is exactly what we needed.
With the Nexcare Waterproof Bandages "Will It or Won't It" campaign, they enlisted an unexpected product tester: 'Nexcare Nana'. Nexcare Nana demonstrates through a series of over-the-top situations the strength and superior performance of Nexcare Waterproof Bandages – to show just how tough they really are! Nana's strength and toughness shine through in each video, symbolizing the staying power of Nexcare Waterproof Bandages.
Our Experience with Nexcare Waterproof Bandages
I give them a 10 out of 10! They're easy to apply without getting my own germs all over the bandage before applying to him – and they really do stay! I had just gotten the box and found the most recent scrape that Andrew got from falling with his bike – covered it up just before swimming and spending the rest of the night playing with friends.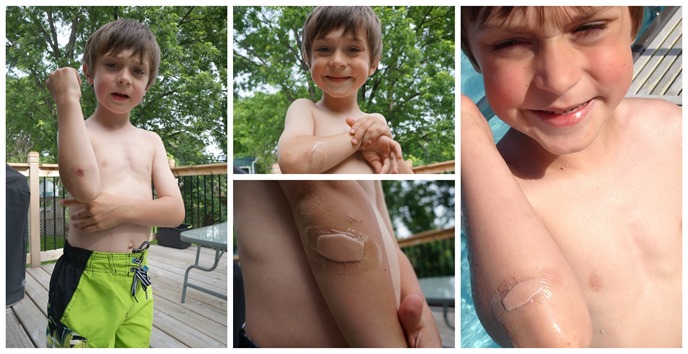 I completely forgot about it until TWO mornings later! It was still in great condition! Removing the bandage wasn't even terribly complicated: they sure stick well, but my son didn't complain a bit when I removed it – so it must not have hurt much! I'm definitely sticking with Nexcare Waterproof Bandages!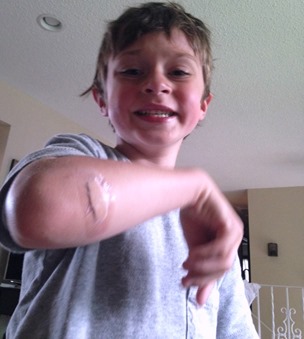 Check out the videos for yourself!
Visit nexcare.com/nana to follow Nexcare Nana as she goes to extreme lengths to prove that Nexcare Waterproof Bandages have staying power. While there, don't forget to nominate someone special in your life that is as daring as tough as Nexcare Nana in the Tough-as-Nana Sweepstakes, for a chance to win one of three trips including swimming with sharks, skydiving or a race car driving experience.