Everybody poops. Cats too. And litter doesn't always do a good job of covering it up. So Fresh Step challenged me with a garlic test and challenged my kitties with Fresh Step Kitty litter. Fresh Step provided the litter and compensated me for sharing this with you, but opinions are 100% my own. The results: Fresh Step kitty litter is definitely the smart choice for our cats!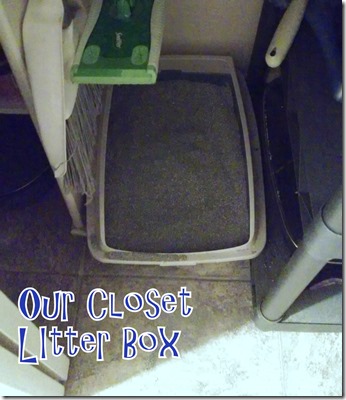 Fresh Step recently improved their litter with carbon and plant extracts to suck up and eliminate those icky kitty odors naturally and more effectively! Yay for #plantpower!
Which Kitty Litter is Best?
We have three cats and for a while we had three litter boxes because they were not cooperating. We tried different litters, locking them in the basement (where the boxes were) and all carpet sprays in existence. Eventually we ended up changing out the carpet for hardwood and using Kilz Paint to get rid of the odor. Then we moved to an RV and they actually used their litter box! But the stink was still there. It wasn't horrible, but it wasn't good either. We were using Tidy Cats, because the cats used it and it was among the cheaper brands.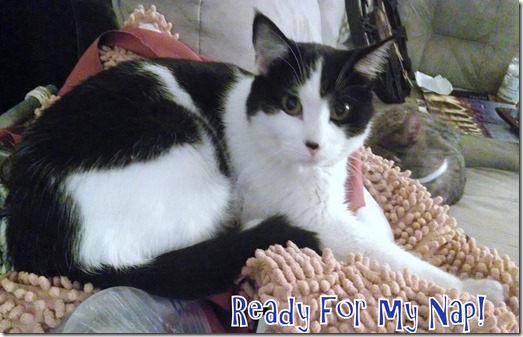 The Fresh Step Smell Test
Tidy Cats sent me three containers with a little litter and some garlic juice: Tidy Cats, Fresh Step, and Arm & Hammer. All good litters, as far as I ever knew, and pretty similar in price. So we did our smell test: shake the container, take a whiff, and pick the best before looking at the bottom. Bottle A: not horrible but still smells like garlic. Bottle B: wow! We barely noticed the garlic. Bottle C: Ick! No way. Not smelling that again.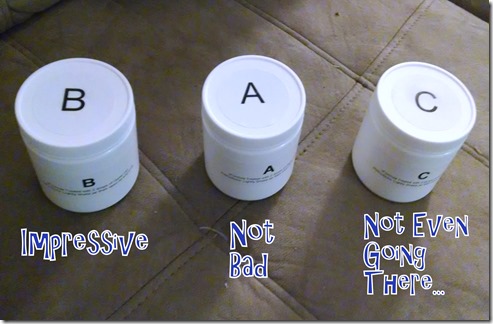 Fresh Step is Best
The Results: B is best, then A, the C loses. B is Fresh Step! Sweetness! A is Tidy Cats, and C is Arm & Hammer. So, we put Fresh Step in the litter box and brought the cats to the new rental house (smell free and cat-ready). So far, it's been awesome! We walk by the litter box many times a day while putting things where they belong, and I haven't been taken back by the smell at all. That reminds me, I better scoop it because it's full (and I still can't smell it, so I keep forgetting)!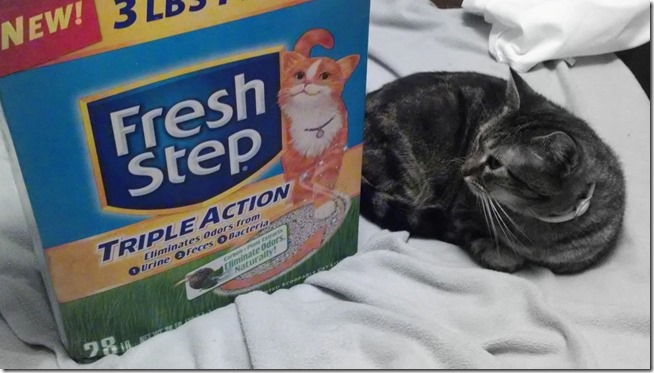 Fresh Step Giveaway
Win 1 of 5 Fresh Step Cat Litter coupons for a Free 14lb bag of scoopable litter!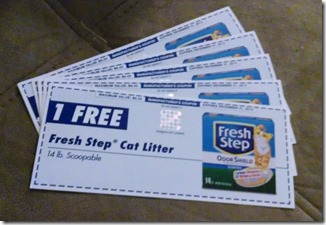 How to Enter: Leave a comment about your cat.
Then: Fill out the Rafflecopter form! And complete other opportunities for more entries!
Don't forget to come back every day to enter again!
Rules: You do not have to be a blogger to enter/win. An email address is required to enter. Entering this contest allows us the permission to use your email address for our Newsletter which my be unsubscribed to at any time. The winner will be chosen randomly through Rafflecopter and contacted via the email registered in Rafflecopter. A reply to the winning email is required within 48 hours before a new winner is chosen. One person entering per household please. US only please.
This giveaway ends at 11:59 PM EST on December 10th, 2013