Well – We all know that summer time means swimming time.  After having two series of swimming lessons for my 3 year old, he has wanted to be in the pool as much as possible!
But, with swimming so often – we have to be aware of the possibility and signs of swimmer's ear.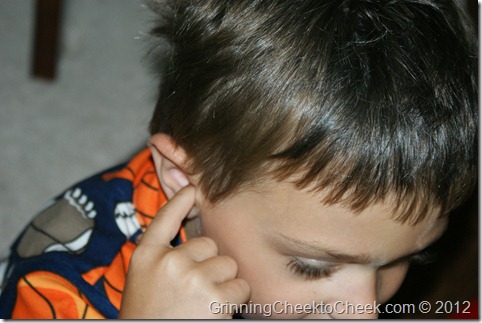 I remember how annoying it is.  The last time I went swimming with Andrew, I ended up with water in my left ear – and had a hard time for the rest of the evening – constantly shaking and hitting my head trying to get that water out of my ear.
How did I get rid of it?
I used Similasan's Ear Relief homeopathic ear drops.

The sensation of clogged, full, and troublesome ears can be distracting and annoying. Get soothing relief for your symptoms with Similasan's Ear Relief homeopathic ear drops.Ear Relief ear drops help clear water trapped in the ear and the homeopathic ingredients help stimulate the body's natural ability to soothe the ear, decrease the ear's sensitivity to external factors such as water, cold, and drafts, reduce the clogged sensation in the ear, and return the ear to a water-free and comfortable condition
Similasan's Ear relief helped ease the uncomfortable feeling in my ear, and ultimately helped the water to release.
I had the ear drops in my purse in the car (don't ask me why!! haha! I have no idea.) but since the car was really hot – the drops were nice and warm and felt good going in my ear.  I almost can't imagine using cold drops in my ear.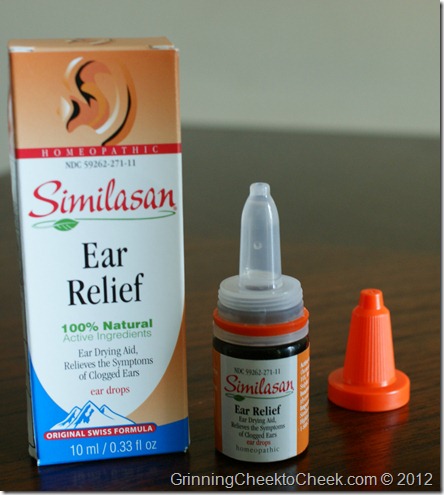 I'm happy that they use 100% natural active ingredients so I don't have to worry about putting another medicine into my body.  I'm also not afraid to use this on my kids when they might have pain in their ear.
Similasan is a company committed to helping people feel better.  They have several products in their line-up including: eye care, ear care, allergy relief, well being, and a whole product line for children.
You can purchase Similasan products at your favorite stores pharmacy departments.  To find out more, visit Similasan online, follow SimilasanUSA on Facebook or send them a message on Twitter @SimilasanUSA!
Did you know- Similasan Ear Relief was the #1 Pharmacist Recommended ear drop formula for the 10th year in a row!
** I wrote this post while participating in a blog tour conducted by Burst Media on behalf of Similasan. I have been compensated for my time commitment to the program, but my opinions are my own. **