So, even though the weather in Minnesota is way better than normal for this time of the year- the pools are still not opening until June. I am practically counting the days until the outdoor pools open so we can have some fun in the water!!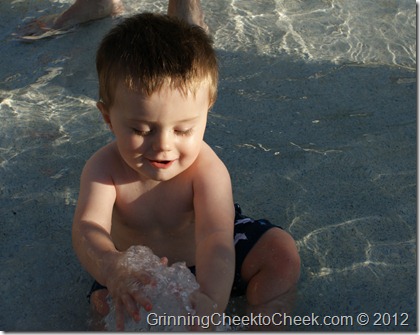 But in case if you didn't already know – National Learn to Swim Day is TOMORROW! Saturday, May 19th!
May is actually National Water Safety Month !  And with the upcoming Memorial Day Weekend, National Learn to Swim Day is an effort to raise awareness about the importance of teaching children to swim, and provide resources to parents for teaching their kids the important skill.
Many of you have seen the awesome SwimWays Swim Team badge on the sidebar of my blog.  It's because I have teamed with SwimWays for the summer to share with you about their great learn-to-swim products that they have for my cute little toddlers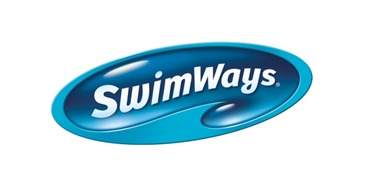 I can't wait to get to the pool to try them out and show you what I like and don't like about each of those things!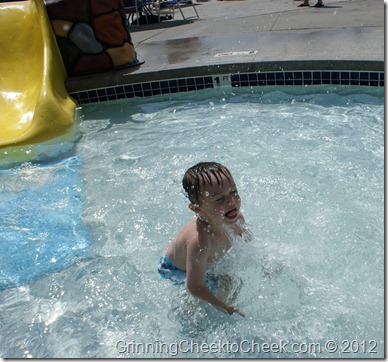 Some VERY alarming Stats about Swimming:
· According to the Red Cross, drowning is the second leading cause of unintentional injury-related death for children ages 1 to 14 years old.
· Statistics show that children ages 1 to 4 drown most often in home swimming pools.
· Children were often out of sight less than 5 minutes and under the care of one or both parents at the time of many home pool drownings.
Here are some great links to check out for some tips on keeping your children safe this summer!
· Swimming in Lakes, Rivers and Streams Safety Tips
· Water Safety in the Home Tips
There are many ways to get involved with your community on National Learn to Swim Day.
Some good ideas for tomorrow would be to introduce your children to the water with at home swim instruction, host a group swimming lesson, visit a community pool as a family, or enrolling children in swim lessons at a local YMCA or Boys & Girls Club.
Take advantage of this special day!!
For more information on National Learn to Swim Day and SwimWays, please check out TeachMetoSwim.com.