I'm just going to use this post to brag-up on my husband a little bit… is that Ok?  I give y'all permission to oogle at my hubby… but just for a teeny bit – then I want him back

. (Please excuse the crap pictures – we were married a long time ago and used FILM cameras for a while!!)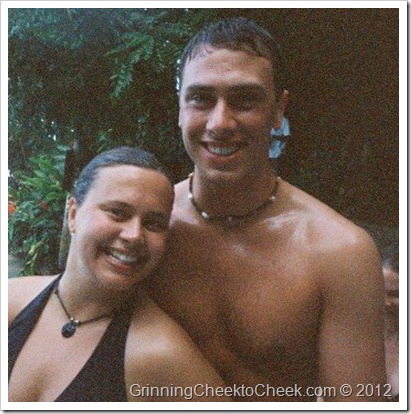 I've been married for 10 years and a few months – and one thing that hasn't changed with us is my attraction to his body type.
Since the day I met him – he's looked good in a plain white t-shirt. In fact – the day I met him, he was wearing Khakis and a pain white t-shirt – And you could see his rippling pectorals right through his t-shirt….
(Btw – this is one of the only photos I have of us dating…  Yes, he had longer hair that was dyed blonde – but LOOK AT HOW FREAKING SKINNY I AM!  *Sigh*)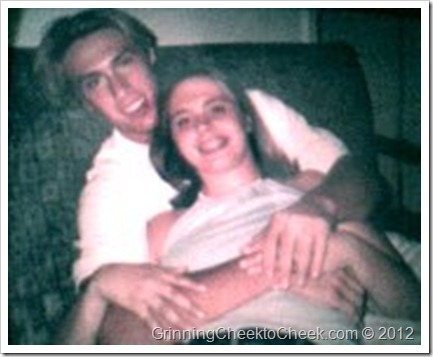 I think it has something to do with his broad shoulders – and he sorta has that 'V' thing going on with his neck.
But Now-a-Days….
Yeah, so he's into his 30's a bit, and has gained a few pounds here and there – turning his rippling pectorals into a few rippling love-handles… but He's still got that frame that I could just drool over any day. So he often still wears just a plain t-shirt around the house.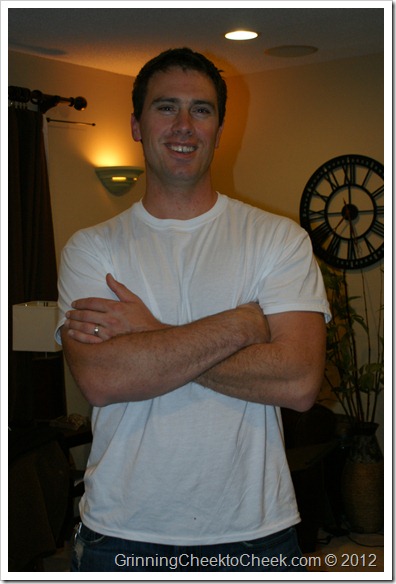 He loves the Hanes ComfortBlend shirts that we most recently received for review, because they are SO soft. My husband has a super long torso – so any shrinkage in his t-shirts lead to a tragic ending in the garbage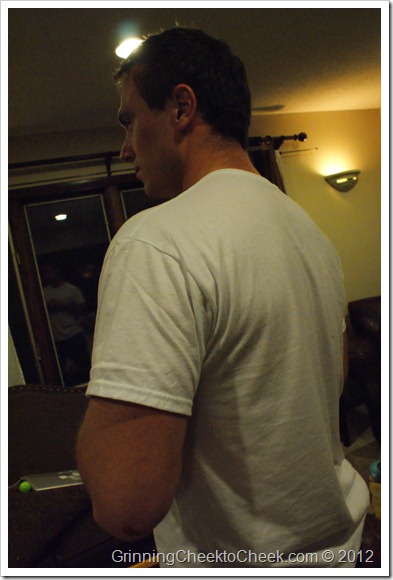 Hanes ComfortBlend t-shirts are made with a 50/50 cotton/poly blend that delivers superior softness with less shrinkage after washing. Perfect for an undershirt!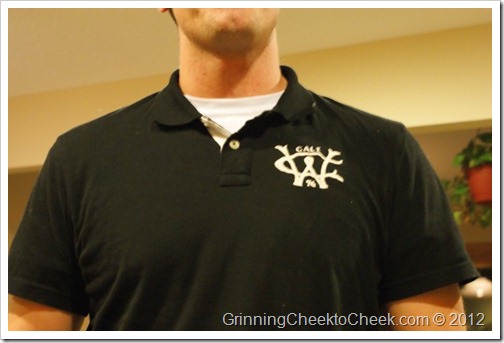 THe shirts do a great job of accentuating his hockey-player shoulders and his long torso – so we really love the new ComfortBlend collection.  I (and HE!) highly recommends that the next undershirts that you purchase come from the Hanes ComfortBlend collection.  You won't be sorry!