Todays discussion is sponsored by Weight Watchers and The Motherhood and I received a three-month trial subscription to Weight Watchers Online. However, all opinions are my own.
When I was pregnant with my first child, I thought parenting was a walk in the park, and that I would be supermom! Heck, I even had parenting down to a science a few months after he was born (so I'd like to think!). I had time for just about anything, including play-time and mom-time.  Now that I've added a second child into the mix – "Mom Time" has pretty much gone out the window! I'm even having a regular challenge putting dinner on the table in a somewhat timely matter most nights (not for lack of trying, either!).
Shortly after our second was born, I let our magazine, newspaper, and other subscriptions lapse. I did cancel them after I realized how big the stack was that I hadn't kept up with. It seems like all the time I have right now is just for little snippets of things at a time. So I was pretty excited to find Weight Watchers' Momfeeds on Flipboard.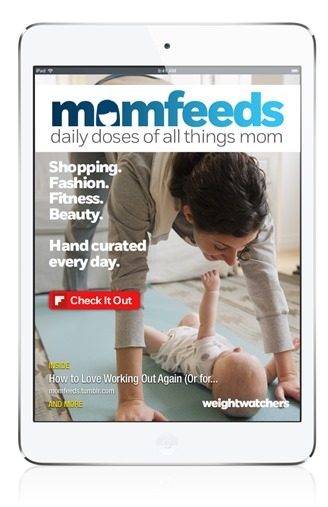 After watching this video and reading the description of Momfeeds, I knew Flipboard with Momfeeds was the perfect app for me:
For moms who don't always have time to read their favorite magazines cover to cover, Momfeeds has recipes, tips, deals and news, all served up in bite-sized portions or as I like to say, "mom-style".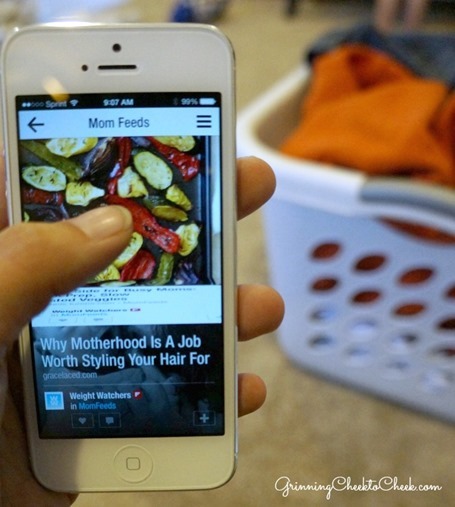 I quickly decided that sorting laundry was just going to be put on hold for a few minutes, while I downloaded Flipboard on my phone, and added Momfeeds. I was quickly drawn to the food articles, as I know that my dinner situation has been less than exciting lately. Being that Momfeeds is part of Weight Watchers, I know that all the recipes shown are also going to show Weight Watchers points and be based around healthy options.
I haven't actually started the point system yet, but I also am thinking about trying a 3 month online subscription to Weight Watchers to see if I can get back on track toward my weight loss goals!
To help make dinner a bit more healthy and definitely more exciting – Weight Watchers is providing me with two giveaways for two lucky winners!
Win it!!!!
*Weight Watchers provided the prizes, but did not design and is not administering this contest.
Two lucky readers will win The Ultimate Chicken Cookbook! The hardcover cookbook includes 250 of Weight Watchers' best-ever recipes focused around chicken!
(ERV $29.99)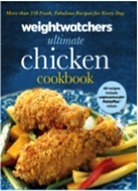 How to enter: fill out the rafflecopter below. Be sure you check the email that is associated with rafflecopter – because that's the email that I send to.
Rules: You do not have to be a blogger to enter/win. An email address is required to enter. The winner will be chosen randomly through Rafflecopter and contacted via the email registered in Rafflecopter. A reply to the winning email is required within 48 hours before a new winner is chosen. One person entering per household please. US only please.
This giveaway ends at 11:59 PM EST on November 11th, 2013