We've been busy with social functions here in Arizona! Normally, I'm an introvert. I enjoy quiet times by myself or just chilling with Micah. But I've been enjoying hanging out with people from Valley Christian Church and getting to know this new family we have. Just before Halloween, we went to a fun night of Bible dress up and games. It was great! Pretty much everything imaginable is in the Bible, so the costumes were basically unlimited. And the snack we brought: Minnesota Sushi. We had to introduce the Arizonians to it!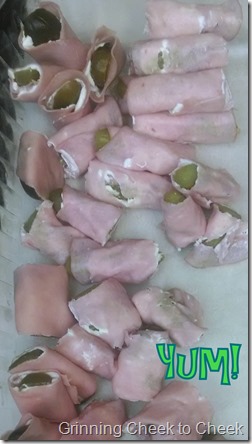 MN Sushi
It's actually really easy, and only three ingredients!
Thin-sliced meat
Cream cheese (whipped is easiest!)
Pickles (I like Dill best, Peter thinks sweet is good too)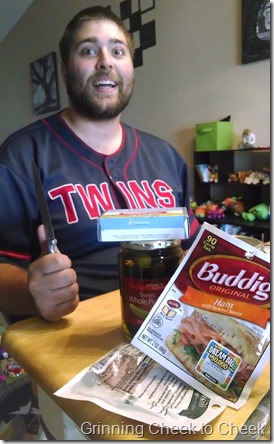 #1 Spread the cream cheese on each piece of meat.
Tips: this is easiest if you buy whipped cream cheese or let the cream cheese sit out a bit so it isn't so hard. Even then, it takes a while to get used to the light but firm touch it takes to spread the cheese without ripping the meat.
#2 Put a pickle in the middle. End to end.
#3 Roll the meat around the pickle.
#4 Cut into whatever size you like!
I tend to cut each roll into 3 bite size pieces for maximum enjoyment.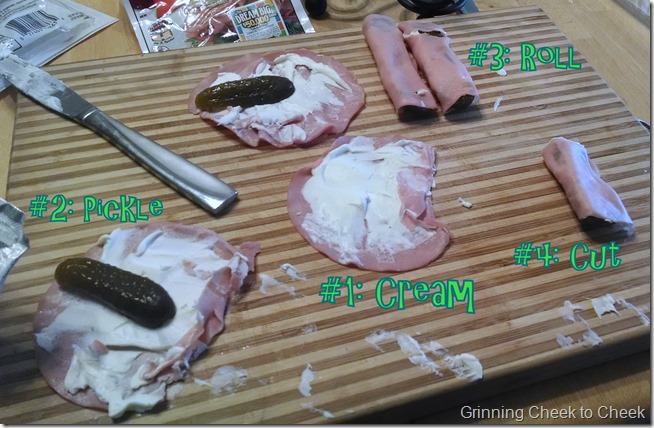 Enjoy!