Apparently I live under a rock… OR… I watch a lot of TV on my DVR

  Actually about the only TV programs that I watch *Live* are on the Sprout channel… Kinda Nuts.  Anyway –
Mirror Mirror, The Show White Legend Comes Alive is coming to theaters at the End of March – and it looks amazing.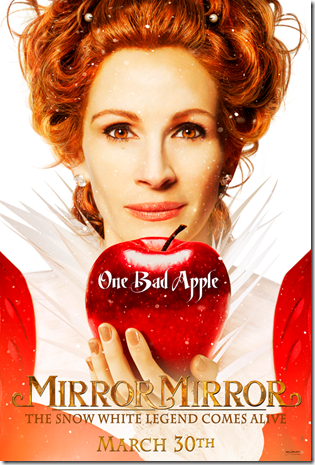 But anyway- I got this preview in my inbox yesterday, and I can't even say how excited I am… Julia Roberts as the Evil Queen?! Love her.
The Trailer is so great too

You can also download some Fun Valentine's Day cards with images from the movie! Click here for the PDF file.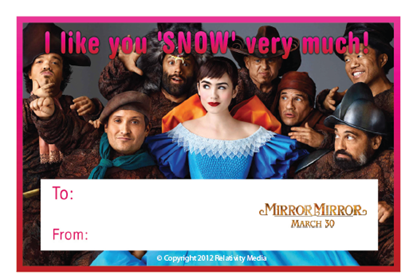 Check out Mirror Mirror on Facebook for more details and up-to-date news about the movie! 
I'll be hosting a giveaway soon

  Can't Wait!!