So, y'all remember when I said that I got my new MacBook Pro, that my other computer was retiring?
Well. It's still my main computer… It's a pain in the behind though – because it still has the same issues it was having previously –
Why???
Well a few reasons – One of them being that I am slower at getting around on the MacBook, due to inexperience and lack of time to 'dillydally' around on it.
When I'm at the computer to blog– I mean business… I don't have time to fool around – I mean.. I've got two toddlers running circles around me most of the time that I am writing!
Secondly: I'm not totally comfortable that my images are always harder to find (mostly due to my experiences with windows so far..)
Thirdly: I don't have all the right software on it just yet…

Microsoft Office is changing that though – They were generous enough to provide me with a product key for Office: Mac 2011 Home & Business.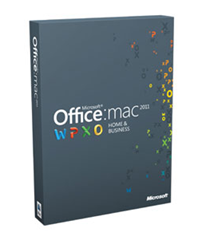 Now I can create new documents as well as download the documents that some PR companies send me; I can edit and forward my resume to potential dental hygiene jobs;  and I can download the really cute Power Point videos that my mom sends me via email, that I otherwise am forced to wait to watch on my PC.
It's so nice knowing that what I am used to in my desktop will be set up exactly the same (only better, on my Mac!) so that I won't have to get used to any new commands, formats, or interfaces!
I'll be able to share the documents between my Mac and my PC so much easier as well – which means much more time savings!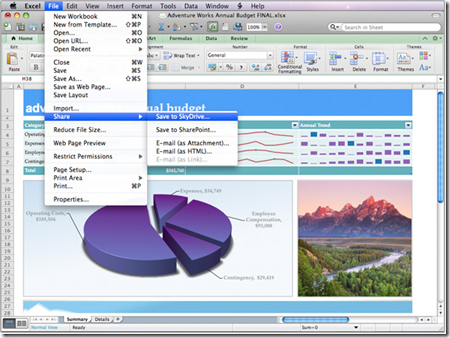 Office for Mac 2011 has some really great features as well:  One of the most used features that I work with are the Templates.  They've got hundreds or even thousands of templates that help me get whatever I might need – done.
I'm excited to get the full use out of my new friend Word and Excel on the Mac and looking forward to the full-transition over to the Mac… eventually

If you'd like to learn more about Microsoft Office: you can check them out on Facebook – or learn more about them on their websites for PC or for Mac, where you can also download free trials for each program.
Spring Fever Giveaway!!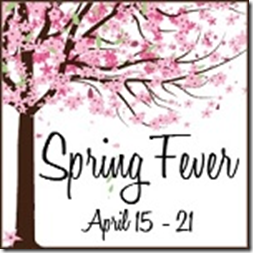 As part of the Spring Fever Event – I am able to offer a giveaway to one lucky reader – their choice of Office Home & Business for Mac or Office 2010 for the PC:  a $279.99 Value!
If you'd like to win your very own hard copy of Microsoft Office Home & Business for Mac or PC – Listen Up!
To Enter:
Mandatory Entry: Leave a relevant comment on this post:
Maybe about what type of computer you have, and whether or not you have Microsoft Office – or how old your version of Microsoft Office is!  Or if you've had a tough time getting used to your Mac, too.  Totally up to you.
Then:  Fill out the Rafflecopter to make your entry count!

a Rafflecopter giveaway
Rules:
You do not have to be a blogger to enter/win. An email address is required to enter. The winner will be chosen randomly through Rafflecopter and contacted via email. A reply to the winning email is required within 48 hours before a new winner is chosen. One person entering per household please. US ONLY please.
This giveaway ends at 11:59 PM EST on April 21, 2012.
 Want to enter some more great giveaways for the Spring Fever Event?
When you're done entering this giveaway: Check out some of the other amazing giveaways during the Spring Fever Event!