Our family got the Xbox 360 with Kinect shortly after Christmas.  We were looking for a new platform to play games with – and wanted one that we could get our bodies involved with.  I loved the idea of the Kinect; not needing any controllers – and we tried it out and had a blast together!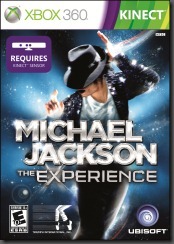 We were given the opportunity to review Michael Jackson: The Experience – and have found it quite entertaining.  We (mostly I) are not 'dancing' people.  I have to have SEVERAL drinks before I begin to think about moving my hips.. But I have a friend who loves MJ and loves to dance; so she came over to help me review the game (since she was DYING to try it

)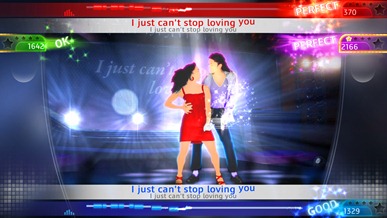 Michael Jackson The Experience is the ultimate interactive game that enables players to learn how to dance and sing like the King of Pop and perform to more than two dozen of his songs including some of his iconic hits.  Fans will get a chance to play with their family and friends via the multiplayer mode on both platforms where players can jump right in to dance and sing.

Players will be scored on their dance moves and how closely they are able to emulate the choreography with their entire body, no controller required.  They will enjoy a full performance experience, as they will also be scored on their ability to sing along to the most popular Michael Jackson tracks using the Kinect's built-in microphone.

For those seeking the ultimate challenge of learning Michael Jackson's performaces step-by-step, the MJ Dance School features professional choreographers who take players through some of Michael's most challenging moves.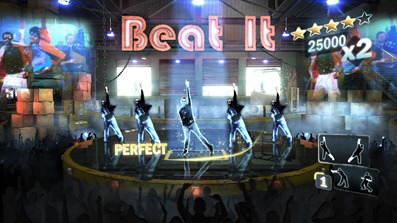 So after a few times of watching my friend; I did decide to give the game a try; and actually found it quite nice.  I figured with my two left feet; I'd get a horrible score and feel totally defeated – but it was quite nice on my ego; and let me loosen up a little.  The moves were pretty slow compared to the real videos; so that was helpful.  I was not really any good – but still had fun!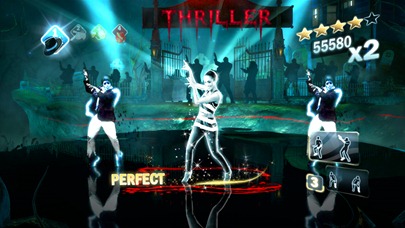 This game is currently on shelves as of April 14th, 2011 for MSRP: $49.99