Hey all! I was out for memorial weekend – Maybe you didn't notice too much, but I'll be getting back on track here over the next day or so.  Look for all the great Father's Day Gift Ideas coming here over the next several posts.  I'll probably be up pretty late tonight getting several of them done.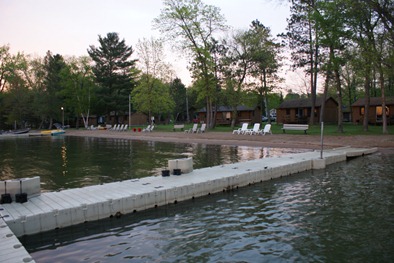 Over the weekend we went to my Mom and Step-Dad's Cabin up in Northern Central MN.  They have a nice trailer cabin on Woman Lake – where we spent much of our time fishing, and relaxing. It was great to get away.  They had limited internet, so I didn't get as much done as I was hoping as far as Father's Day posts go.
Andrew was able to drive the boat with Grandpa– which he loved

It was also Ethan's First Boat Ride! – He slept through it.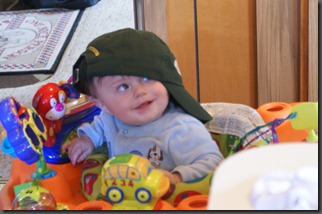 Grandpa and Ethan Played pretty well – he's so cute in grandpa's hat!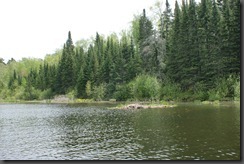 This was the area that we fished in most of the time. Right into the weeds.
We got up at around 4:30 am so we could get out right at sunrise before the wind and storms.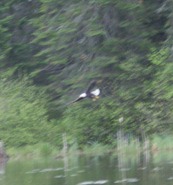 Some of the awesome wild life. We saw lots of Eagles, otters, loons, and other animals!  Right where we were

fishing, there was a bunch of little turtles.  We fed them a few minnows, and tried not to catch them – but Joe ended up reeling one up.  It let go just before the boat; and then popped his little head out of the water like – 'hey… what the heck are you doin'!?'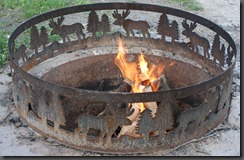 Then we enjoyed a bit of time out by the campfire.  It was so nice. S'mores! Yum!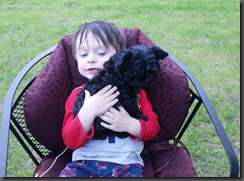 The neighbor had this cute baby puppy – and Andrew got to hold him

This was my 'big catch' for the weekend. I don't think I mentioned – I like to fish; but I don't touch the bait, bait my hook, touch the fish that I catch, or eat the fish.  I just simply enjoy holding the pole in the water and catching the fish. That's all.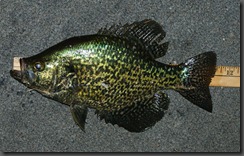 Oh yeah – of course we didn't have the camera out with us the ONE time that we needed it (as so it goes with fisherman's tales) But Joe caught a 10+ foot Walllog. (fights like a walleye, but its really just a log.) I took a mental picture.  I can't believe that he actually reeled the thing up onto the boat though!
So overall – besides the rain and the really cold weather that we had – it was a great relaxing weekend!  Glad to get back to the swing of things again and get the kids on schedule though!