I know May is almost over – but it's never the wrong time to talk about bike safety!!

Chuggington has been running a campaign for some time now: The 'Think Safe, Ride Safe, Be Safe!' campaign aims to provide safety and transportation guidance to children and families across the nation.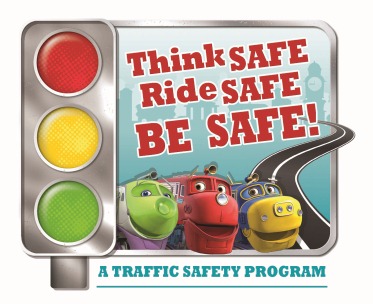 So with things heating up outside – more and more people are taking to the streets – Chuggington is working hard promoting and teaching safety techniques to help prevent injuries while riding bikes.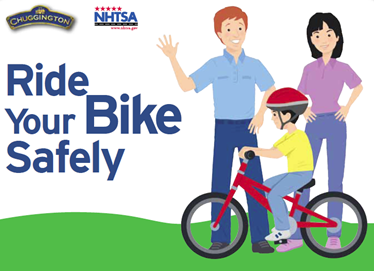 It is important for any trainee to know the importance of safety so they can ride the rails like their favorite Chuggers!
Here are some great tips!:
Always wear your Helmet! 
Make sure the strap is buckled under the chin.
Ride only with an adult!
Don't Ride in the Street!
For more bicycle safety tips from the 'Think Safe, Ride Safe, Be Safe!' Campaign – visit http://www.chuggington.com/safety/tips