My 5 year old has started Kindergarten!  In our school, it's called Prima (He goes to a classical education charter school). It's so weird to think that I'm now a school-aged mama! It's definitely something that's going to take some getting-used-to.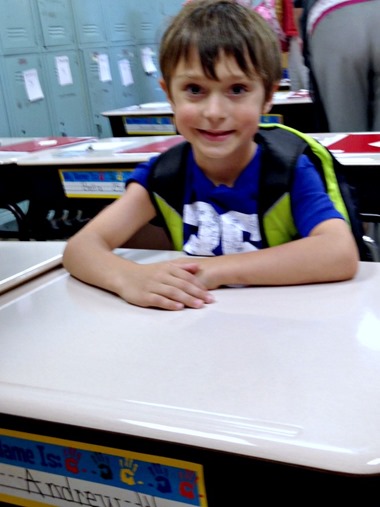 We did a Meet-the-Teacher day: where I got absolutely no good shots. All of them were either blurry – and/or he wasn't looking – and/or there was someone's behind in the shot! So I knew I had to bring my good camera on the first day of school.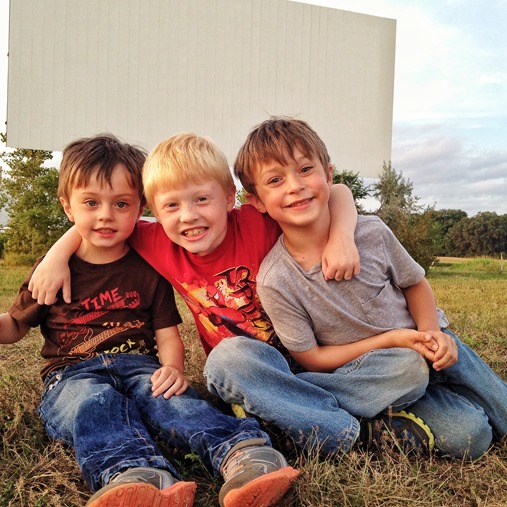 We had one more play-date with our friend – and went to the Drive-In theater to see Planes Fire and Rescue: which was very fun!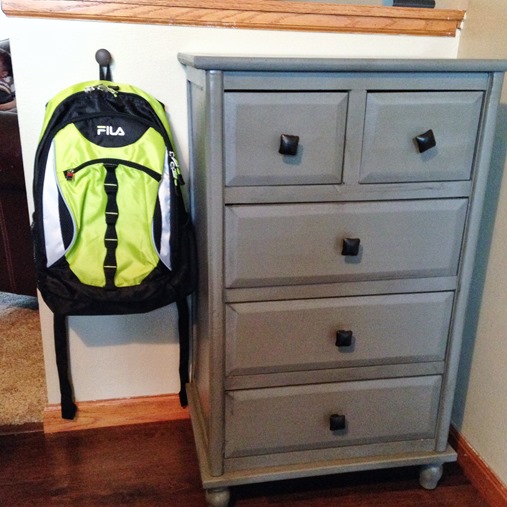 I spent Sunday trying to organize our homework area so that I could feel good about a place to have him sit down each day and spend time doing homework. Being that he is in a classical education school – it is  MUCH more rigorous. They told us to expect 'a rigorous 1st grade program for Kindergarten'. Meaning – they'll be reading chapter books and starting multiplication by the end of the year… Wowza!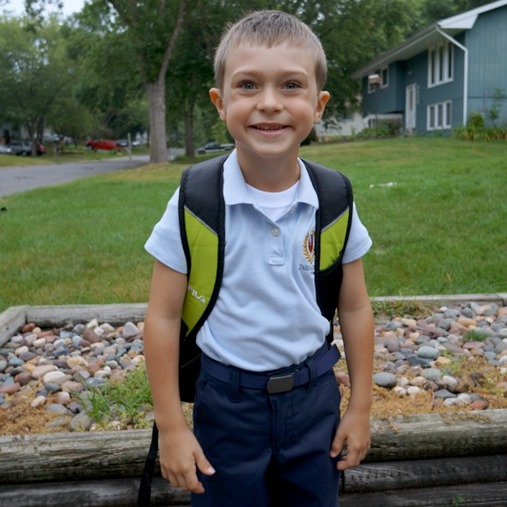 (Don't Judge – I clearly have not been paying attention to the weeds this year!)
I haven't cried once over him going to school: in fact I cried more last year because he was the only one of his friends NOT going to school! I literally had to turn off Facebook for a few days because I couldn't handle looking at all those back-to-school photos and my son was so bummed that he wasn't starting school.  This year – he's SO excited!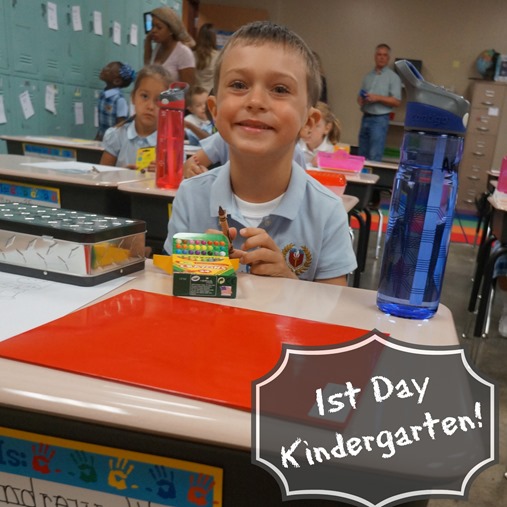 Our school has a fantastic lunch program: and while much of it sounds fantastic to me – it's not all that appealing to Andrew. He would much rather have PB&J every day.  So-  Meanwhile I've been packing his lunches and snacks (they have two snack times per day) – and of course they're not extravagant or beautiful by any means, but I'm going to be compiling a section featuring the lunches I pack so anyone else going through this situation can have some great ideas to check out! It's all a learning experience for me!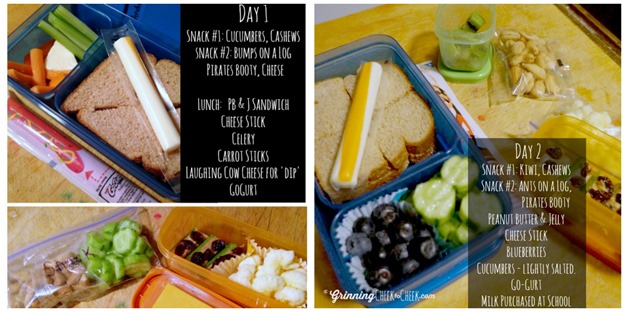 You'll have to excuse the photo quality as I am typically packing lunches after bedtime and the lighting in the kitchen is terrible when it's dark outside!
I've got a few great posts planned for you all – and Andrea has some awesome giveaways scheduled for the next several weeks: So stay tuned!!