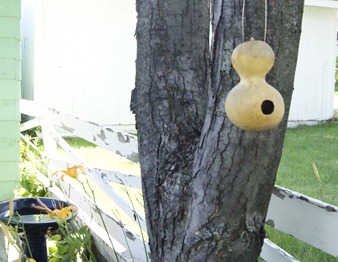 The project is really fast, and takes apx. 5-10 minutes, depending on how well the gourd cleans out.
First – you need a dry gourd.  The more sizes and shapes you have, the better!
Then, draw a circle where you want the opening to be.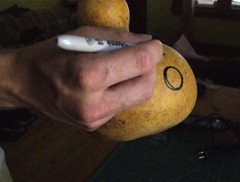 Use your Dremel 4000 or other rotary tool to open up the hole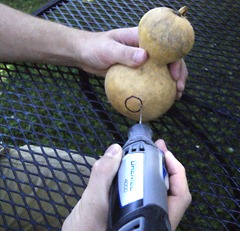 Clean out the insides of the gourd – We used a hanger and other misc. items that fit inside to scrape the junk out.
Drill a few smaller holes into the bottom of the gourd to help keep it dry.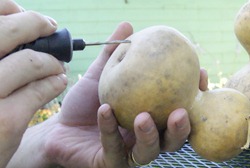 Drill the holes in the top for the wire to string through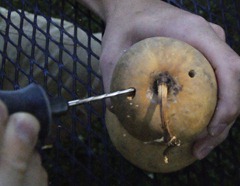 String the Wire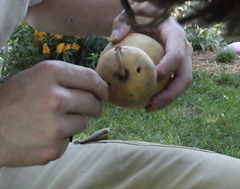 Hang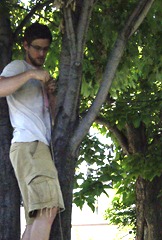 Enjoy!