I received scrubs to review for this post. Opinions are 100% my own.
I've started back to work! And a new job means new scrubs in a new color. Which means a great chance to check out more Maevn Scrubs! I LOVE my Maevn Eon scrubs, so I was so excited to review more!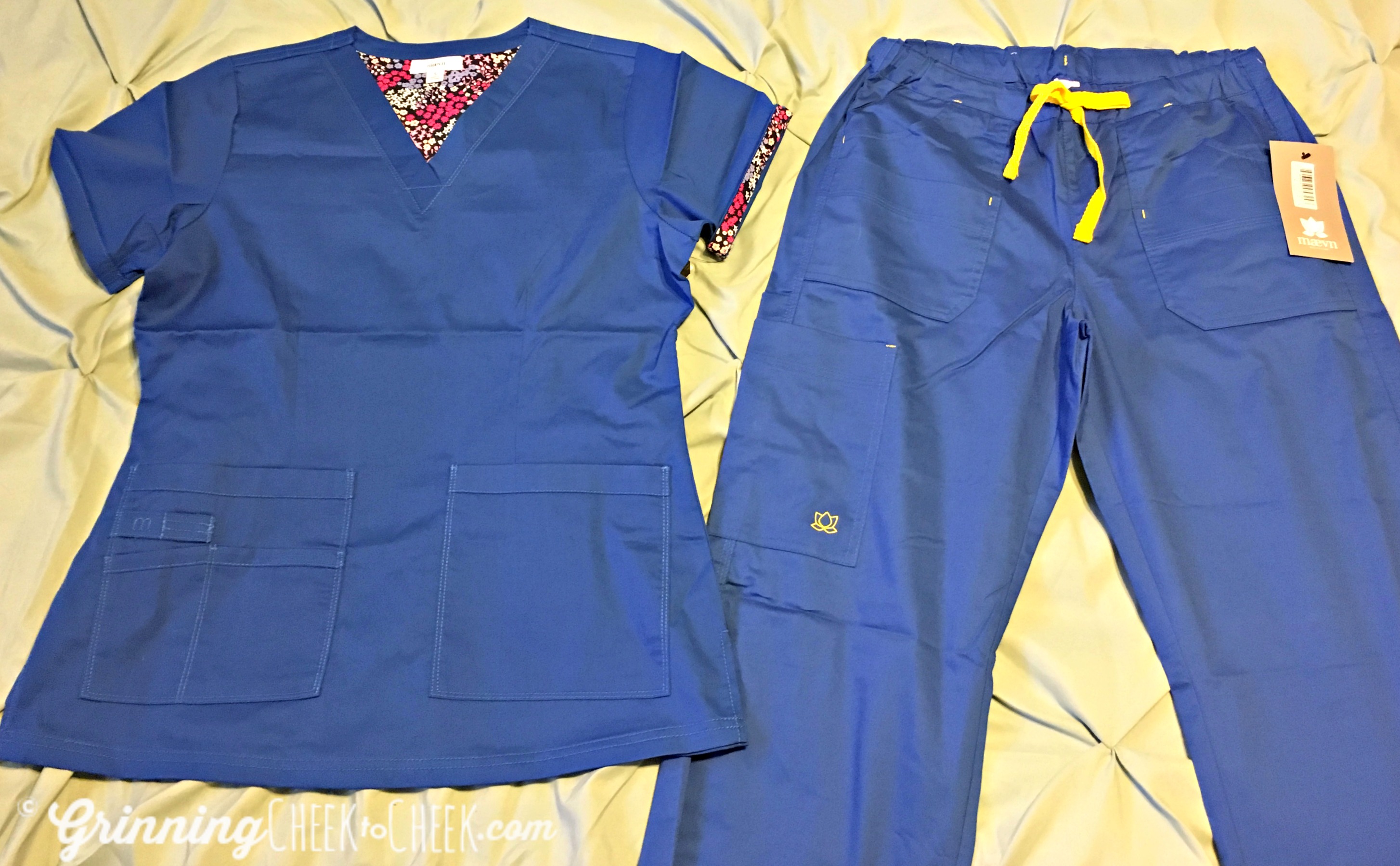 I LOVE my Maevn scrubs. I can't even pick a favorite. The Eon line are great for long trauma cases under lead aprons because they keep me cool. The built is mesh is breathable without cutting into style.
I'm also a big fan of the Primaflex line. They are comfortable and super cute. I can be in uniform with my royal blue while having a bit of flair with the flowers on the edge of the sleeves! The sleeves can be unbuttoned and flipped to hide the flowers if needed.
All of my Maevn scrubs are not only comfortable, they fit very well. With cheap scrubs, I often find the smalls are hard to get off and the mediums are baggy. With Maevn scrubs, the smalls are perfect. As far as pants, the measurements are right on the website, no hunting or guessing required. I wear size 6-8 in most pants, so the small-tall fit me wonderfully. The designs of each is also very detailed on the site, so I know exactly how many pockets each item has and exactly how it will look without even leaving my seat.
The color is bold and the fabric is strong. I have no doubt these scrubs will last me a long time.
Check out the Maevn scrubs for yourself
online
and on
Facebook
,
Twitter
, and
Pinterest
today! The website is a bit slow to load at times, be patient, it's worth it!
I received scrubs to review for this post. Opinions are 100% my own.