I am a member of the Everywhere Society and Everywhere has provided me with compensation for this post about Macy's. However, all thoughts and opinions expressed herein are my own.
For me, prom seems like it was just yesterday: but when I count the years…. well…  I won't go there.
I attended prom both Junior and Senior year. My Junior year I borrowed a dress that totally didn't fit me OR my style! The next year I knew better. I wanted to be in *LOVE* with my dress! I wanted to look amazing, and feel like a princess.
I think the important part of prom dress shopping is to really figure out what style dress you're going for.. There are so many styles now, that you really have to know how each one works and fits with your body..
For instance: I *adore* this dress…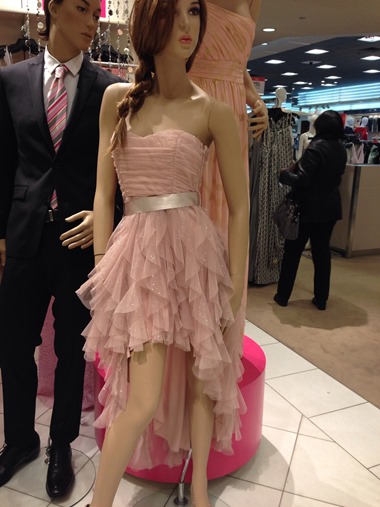 Remember it from last years Macys prom coverage? My friend Kelly tried it on, and it looked so fantastic on her! Well this year I found it in my size and put it on – and it was PERFECT… except… for my knees showing. I simply know my body and know that my knees are definitely not something I'm comfortable having shown. Knowing this about myself, I would know that I wouldn't be comfortable all night long in a dress like this.  So as much as I love the High-Low dresses… they're simply not for me. *insert sad face here*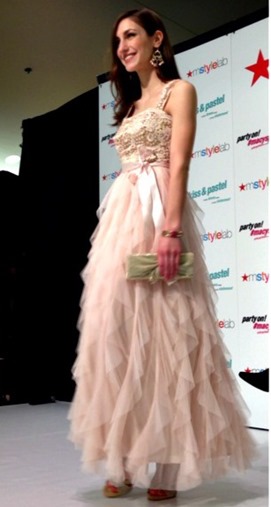 But that's OK – because at a store as great as Macys, you've got TONS of options! I again attended the Macy's Prom Fashion Show this past weekend and saw all of these great styles. If I was going to prom: the above dress is the first dress I would try on… and cross my fingers that it would look as amazing on me as it does on this model!  Do you think this dress might be a little much for a cruise?? I'm guessing so.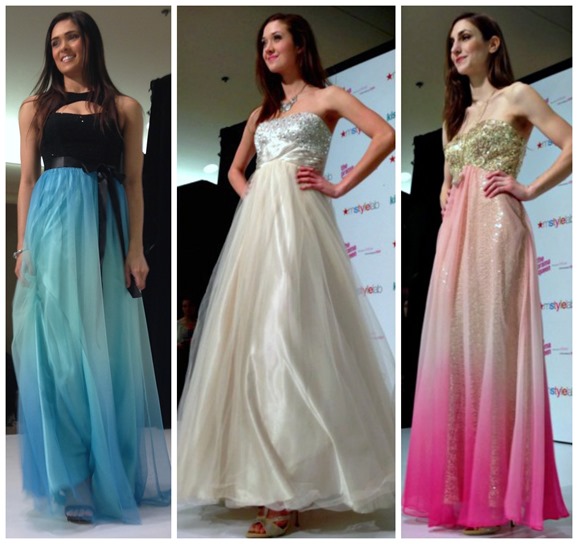 There are a ton of other really great styles I saw as well. But way too many to show here! You'll just have to go and check out Macy's for yourself to see all of the rest!
If you're in the area of one of the below locations: you can check out the Macy's Prom Shopping Party, too. There's tons of fun things to do – like hair stylists, and makeup artists dolling you up for dress try-ons! Also when you instagram a photo of yourself with a dress on using the hashtag #MacysProm you'll receive a fabulous cosmetic case full of goodies!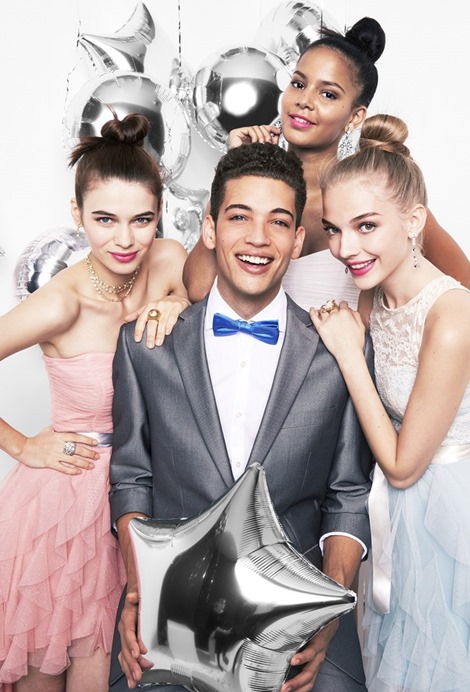 March 22nd 2pm:
Robinson Town Center – Pittsburgh, PA
*Special guests: teen sensation, AJR
Lenox Square Mall – Atlanta, GA
March 29th 2pm:
The Mall at Millenia – Orlando, FL
*Special guest: lifestyle & beauty vlogger, Meredith Foster! 
Roosevelt Field – Westbury, NY
*Juniors Dept. on the Main Floor 
April 5th 2pm:
Herald Square – New York, NY
Juniors Dept. on 4th Floor
King of Prussia Mall – King of Prussia, PA
April 12th 2pm:
Westfield Valley Fair – Sunnyvale, CA
*Special guest: lifestyle & beauty vlogger, Meredith Foster!
South Coast Plaza – Costa Mesa, CA
*Special guest: lifestyle & beauty vlogger, Meredith Foster!