One of my absolute favorite events from Brandcation – Blog Cabin was attending the Lumberjack Feud.  Originally I thought this would be a show that is more geared toward men… but my goodness – it was SO funny, and SO WORTH IT!
Not only was the gift shop covered in things to make us laugh our pants off, when we sat down – we started having a great time, within seconds!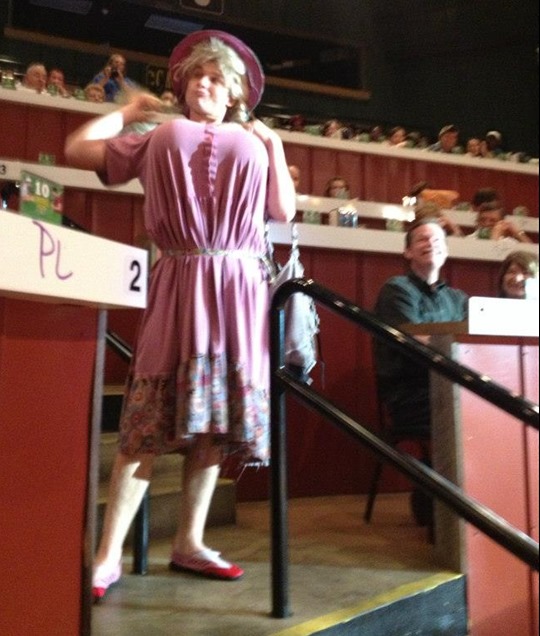 We were blown away by the comic side of the feuds, and loved the audience participation!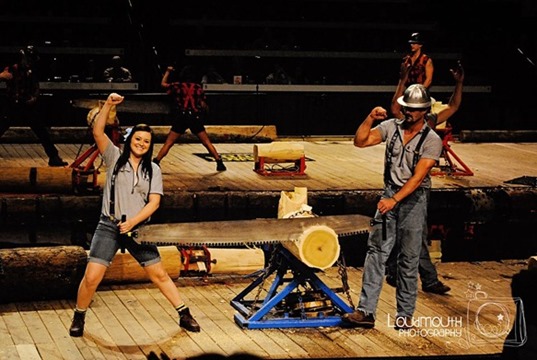 We were roaring and cheering on our 'team' so much – It was almost life and death to us!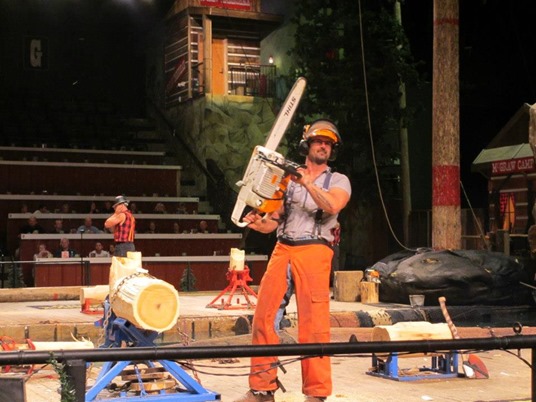 We couldn't get enough of the muscles, either…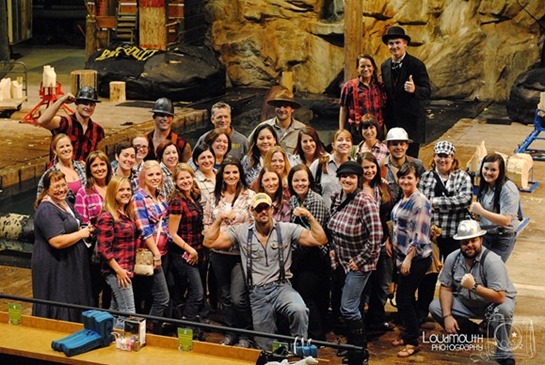 The food was not nearly as spectacular as I could imagine it should be – but it was still pretty good over all.  You're not there for the food anyway….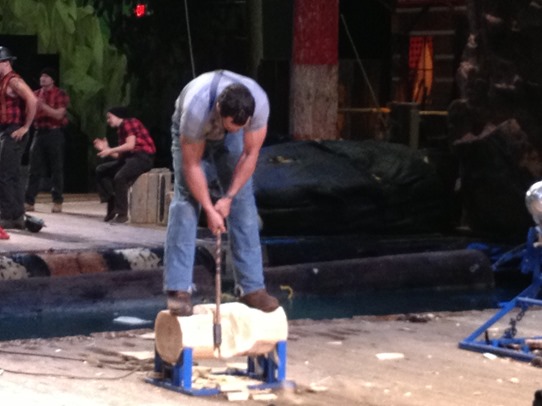 If you're ever remotely near Pigeon Forge Tennessee – Be sure to stop at the BIG RED barn for the Lumberjack Feud.. you won't be disappointed.
Our group was provided tickets free of charge as part of the Brandcation – Blog Cabin event.  We had a fantastic time, and that's why I'm writing about it!