I participated in a campaign on behalf of Mom Central Consulting for Reebok. I received a Famous Footwear gift card to purchase a pair of Reebok shoes to facilitate my review and to thank me for participating.
Last summer I bought a new pair of gym shoes – I thought in the store that they were great – and they sure fit my arches really nicely. But after a few times at the gym, I realized just how KLUNKY the shoes were. I could hardly walk because they felt so giant on my feet, even though they fit perfectly.
Then I got a new job – and I needed a pair of tennis shoes for work: My first day I wore that same giant pair because they were the cleanest and newest looking shoes I owned. I felt like a klutz – and like I had two left feet. Seriously! I resorted back to my old pair of tennis shoes, and just hoped that no one would notice how dirty they were and that they were clearly worn outside of work, (which as a Dental Hygienist is typically a no-no!). It's been on my list for a while now..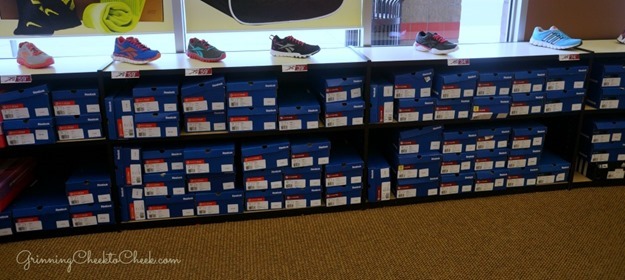 I finally got the chance to get to Famous Footwear and check out their tennis shoes. I knew I wanted something sleek, shaped to my foot so I didn't feel giant, and cute. I absolutely adore cute and colorful things, but I almost never buy cute and colorful things. But I figured I could go out on a limb for a pair of tennis shoes and get something that will look great with my 'blah' colored scrubs.
They had so many cute options there of shoes to buy from: and I really liked their Reebok shoe selection – not to mention they were so much less expensive on sale AND they were Buy One Get One 1/2 Price!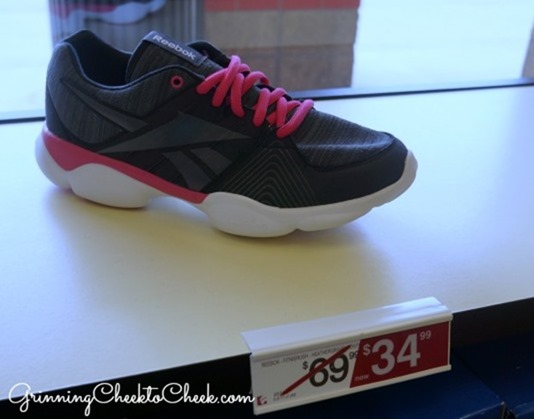 I definitely went straight toward this cute black and grey pair with bright pink laces. I figured if the laces become too bright for my work, they're easy to replace.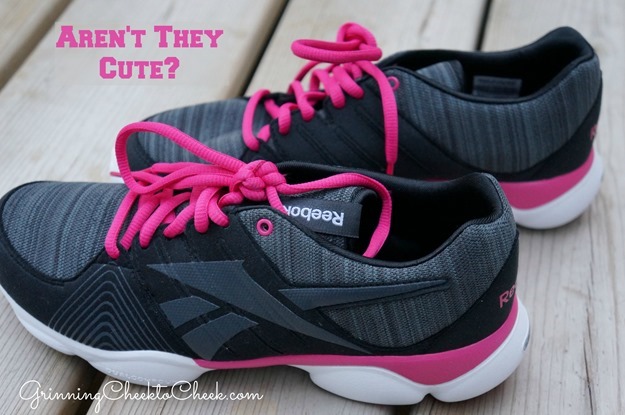 I love wearing these new shoes at work – they're so nice and slim, but so comfortable to wear. They ran true-to-size as far as I'm concerned (Although that line has been thoroughly blurred in my head… I range anywhere from a 7 – 9 depending on the brand… Mostly relying on 7 1/2 or 8 as my first 'guess'.  I was a 7.5 in the Reeboks.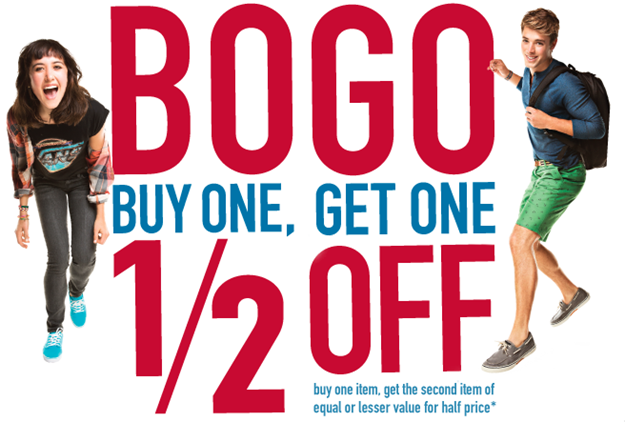 Famous Footwear is holding the Buy One Get One 1/2 Off until September 14th – and even has the option of buying one pair now, and getting a rain-check for the second pair at half-price. So when I wanted to buy my kids' shoes but couldn't figure out which sizes to buy – I just got the rain check. I'll be back! I'm thinking I need another Reebok pair for the gym, too!
Also – right now you can print a coupon on their website that saves you an extra 20% on your shoes on Top of the B1G1 sale. Check out the Reebok selection at a Famous Footwear near you, soon!