Disclosure:I'm so excited to be partnering with Yoplait to spread the word about their new Yoplait Fruitful. This post is financially supported by Yoplait as part of a paid-per-click campaign. Please help support this site by checking out the links below!
I love when fall rolls around – I could live with this weather for the rest of my life and never get sick of it. Fall makes me think of the great reasons for loving Minnesota – Apple orchards, pumpkin pies, the smells of cinnamon, apple crisp, and caramel apples.
All summer long we enjoy the great real fruits of summer – the kids gobble up strawberries, raspberries, and blueberries – and then August rolls around and we get into the melon cravings.. and then September. September is like the Grand Finale for me – Peaches, Nectarines, Apples… and Chilli.. (Oh wait, that's not a fruit!) – I must be getting hungry.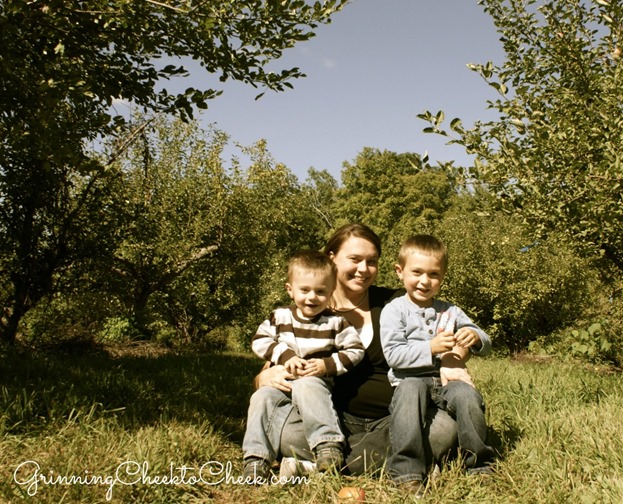 Our family visits the apple orchards, corn mazes, long drives to see the changing leaves, and lots more great photo-op times… these photos are all from last fall, but I'm sure we'll get some more good ones this year.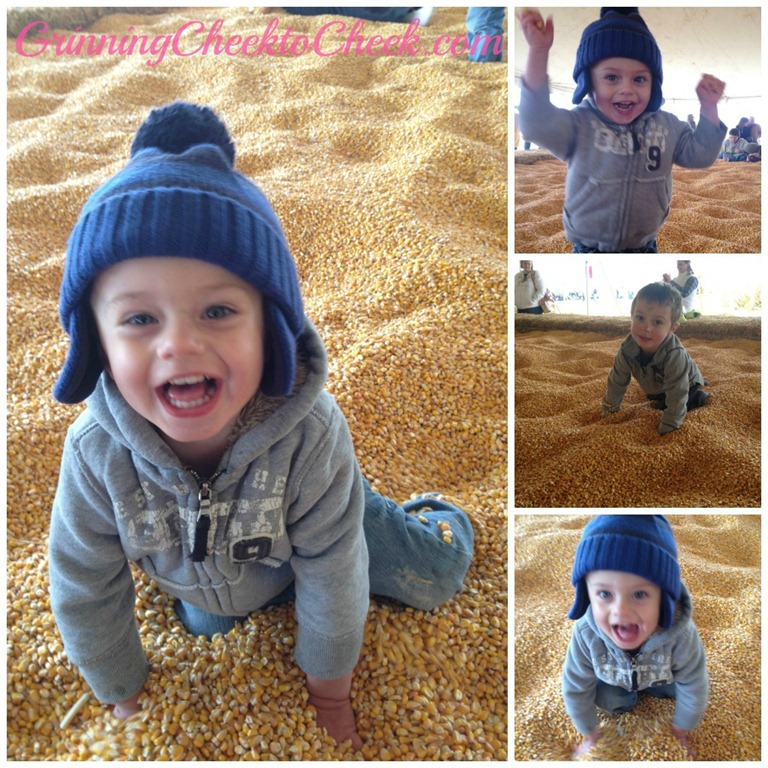 The only sad part of Fall is that right around the corner, winter will be here. Fruit will be super expensive and likely imported. So it will be harder to get the fresh fruit to add to my yogurt.
I have a texture thing when it comes to yogurt – I just can't eat it plain. It *needs* to have something in it, and I prefer fruit and yogurt and sometimes I add granola.  But now that Yoplait has come out with their new Fruitful yogurt – I can be sure to enjoy my yogurt with the textures and tastes of fruit added!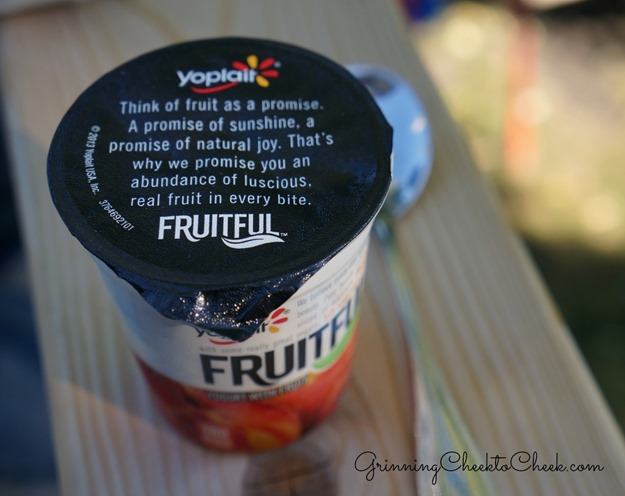 I love the saying on the top of the lid – it just reminds me of sunny days and playing in the yard in the fall, like we were today when I took this photo.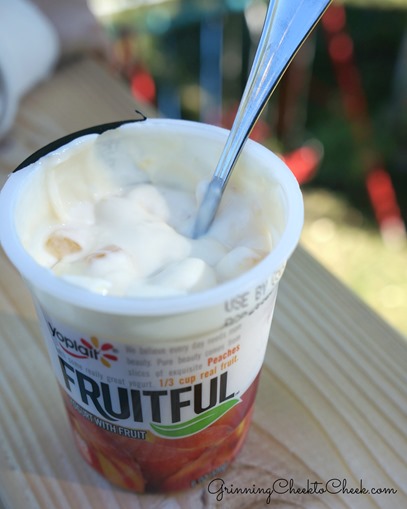 Love the chunks of fruit inside, too. I ate Peach today – which has chunks about 1/2" by 1/2" of peaches throughout the entire container!  I can't wait to try all of the rest – they're all in my fridge! The boys really enjoyed the yogurt, too.
Yoplait Fruitfuls contain 1/3 cup of real fruit in each serving with no artificial sweeteners or flavors. There are Six fruit flavors to look for in Yoplait Fruitfuls, and are available in the Midwest Central region. To find Fruitful nearest you, please use the product locator on the Fruitful website.
So- What are you waiting for? Be among the first to experience the goodness of new Yoplait Fruitful, with a $.30 off coupon available to download at the product website. The coupon is located on the right-hand side of the page by clicking on "Enjoy with a Coupon".
(Void in LA, NV, NJ, ND and TN)
Long Love Fruit!