Not that long ago, my brother and sister in-law had their home broken in to.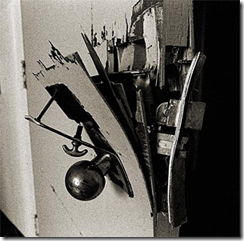 They were missing their computer, their DSLR camera, and their bedroom was torn through, taking all of the jewelry that she had – and later she realized that she was missing some undergarments.
Not only do you feel horrible that some of your possessions  have been stolen, but you also feel awful and violated, and very insecure about everything you do (including putting on your underwear before washing them all…).
The worst part of dealing with it all – is recounting your life prior to the break-in and figuring out each and every thing that has gone missing and filing the insurance claim.
It's not like the burglar leaves a note saying what they took… usually.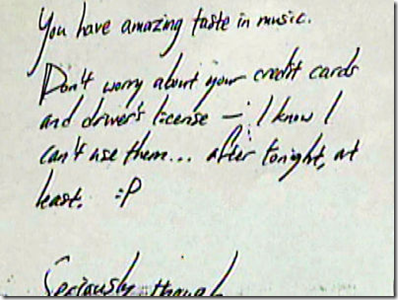 Her insurance company wanted proof of ownership and value for each thing that they wanted replaced.  Right. Proof of Everything…
They wanted a receipt for their digital camera and their laptop.  Even the programs that were on the laptop they were having a hard time getting replaced (like Photoshop, Office, etc.).
Anyway – It sounds like a nightmare.
I really wanted to learn my lesson from them.  I called my insurance company to be sure I have everything in order, should something like this happen to us. (Oh I *really* hope not).  I talked and talked with my insurance guy and he walked me through the process of claims with them.
It was nothing like what they are going through.  He said… 'if I tell them I had a couch, they'll pay for a new couch.  not the price that *I* paid for a couch 8 years ago… but they'll buy me a new couch.'
I gave Alicia a call and told her to call my insurance agent for a home insurance quote so she could be in better hands the in case something like this happens again.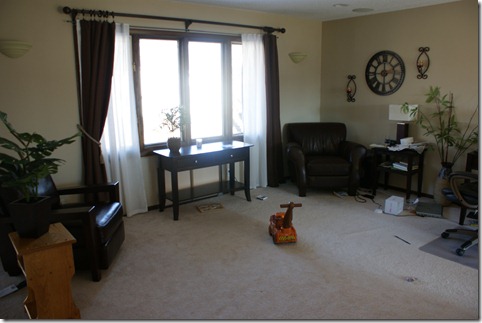 Meanwhile, I've gone around my whole house taking photos of everything I can specifically so I can help re-count what items I had in case of a burglary or fire.  I just need to get these pictures out of my house!
I'm thinking of sending a thumb drive with the photos to my insurance agent, just so he has them in his possession should something happen to our home.
It's definitely important to think about these things with your insurance companies before hand, so if you have to go through something like this, you're better prepared.  And make sure you have a good insurance – not just the cheapest…