I love toys that get my little guy's imagination going. He sometimes gets bored with most toys. Other than trucks and cars which he loves. I was so excited for him to play with a toy that has endless possibilities. The Learning Resources Robot Factory Building set is the ideal toy for kids to practice engineering skills as they build their very own robot factory. Continue reading for our Robot factory building set review.
The Learning Resources Robot Factory Building Set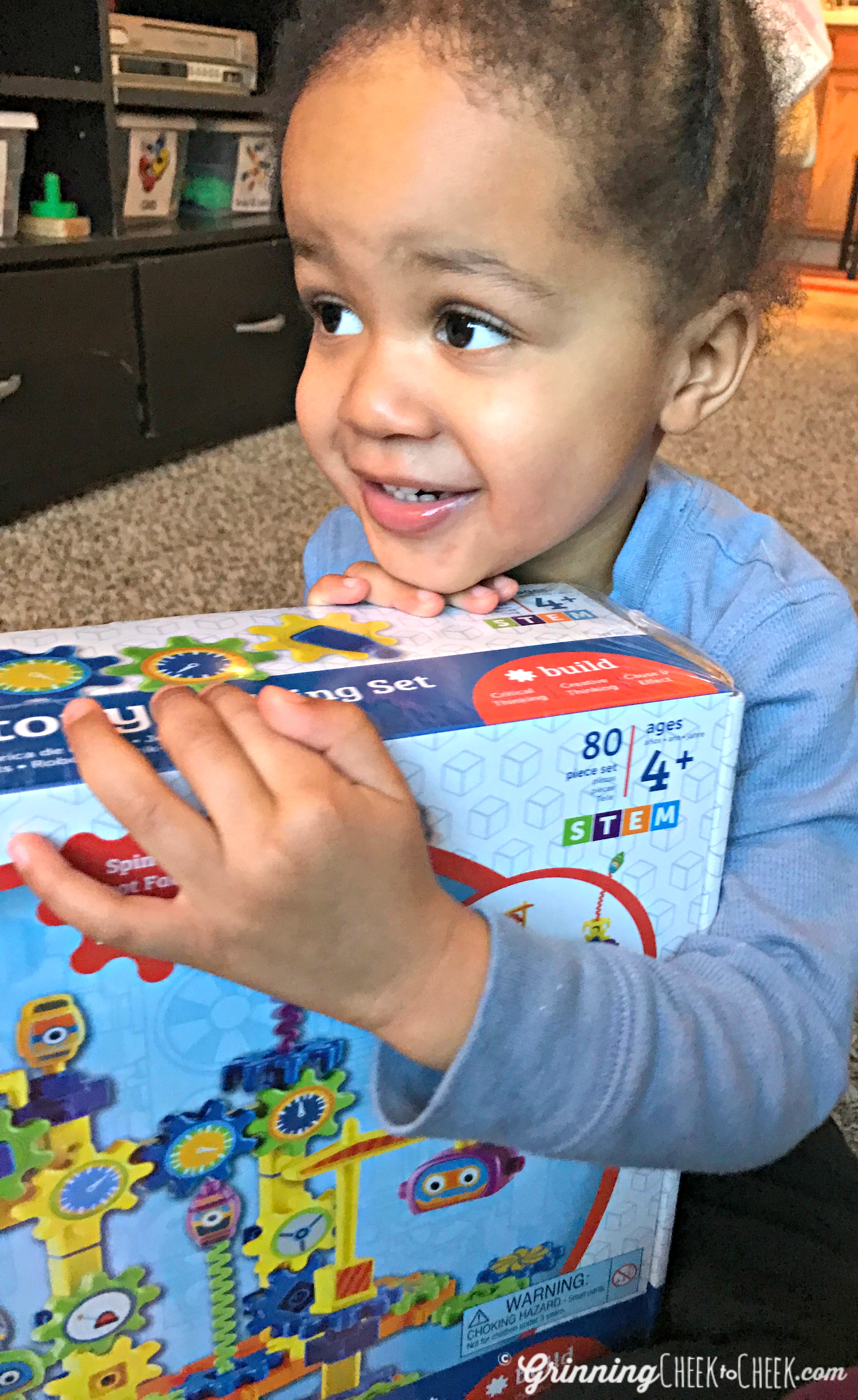 The Learning Resources Gears! Robot Factory Building set encourages children 4+ to explore the world of technology and engineering with colorful robots, cranes, springs and more. Children can use their imaginations to build their very own design with 80 colorful pieces.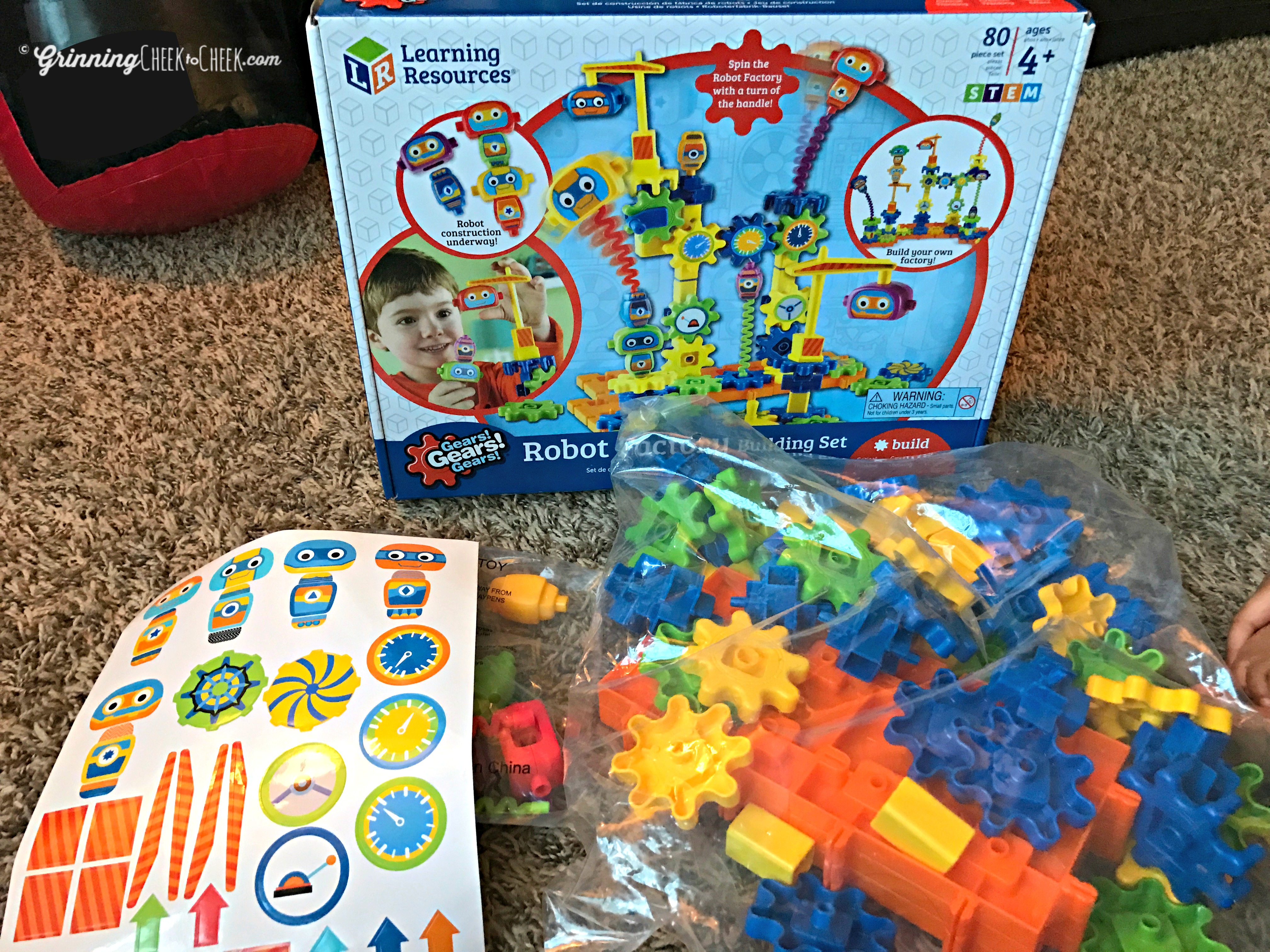 Setup for the building set is fairly easy. I would recommend opening the toy before your little one is ready to play. It took me about 15 minutes to help our son apply all of the stickers. After that, he was ready to go. I really like that the box is made to store the pieces in for later. When you are all day you can easily pack everything back into the box.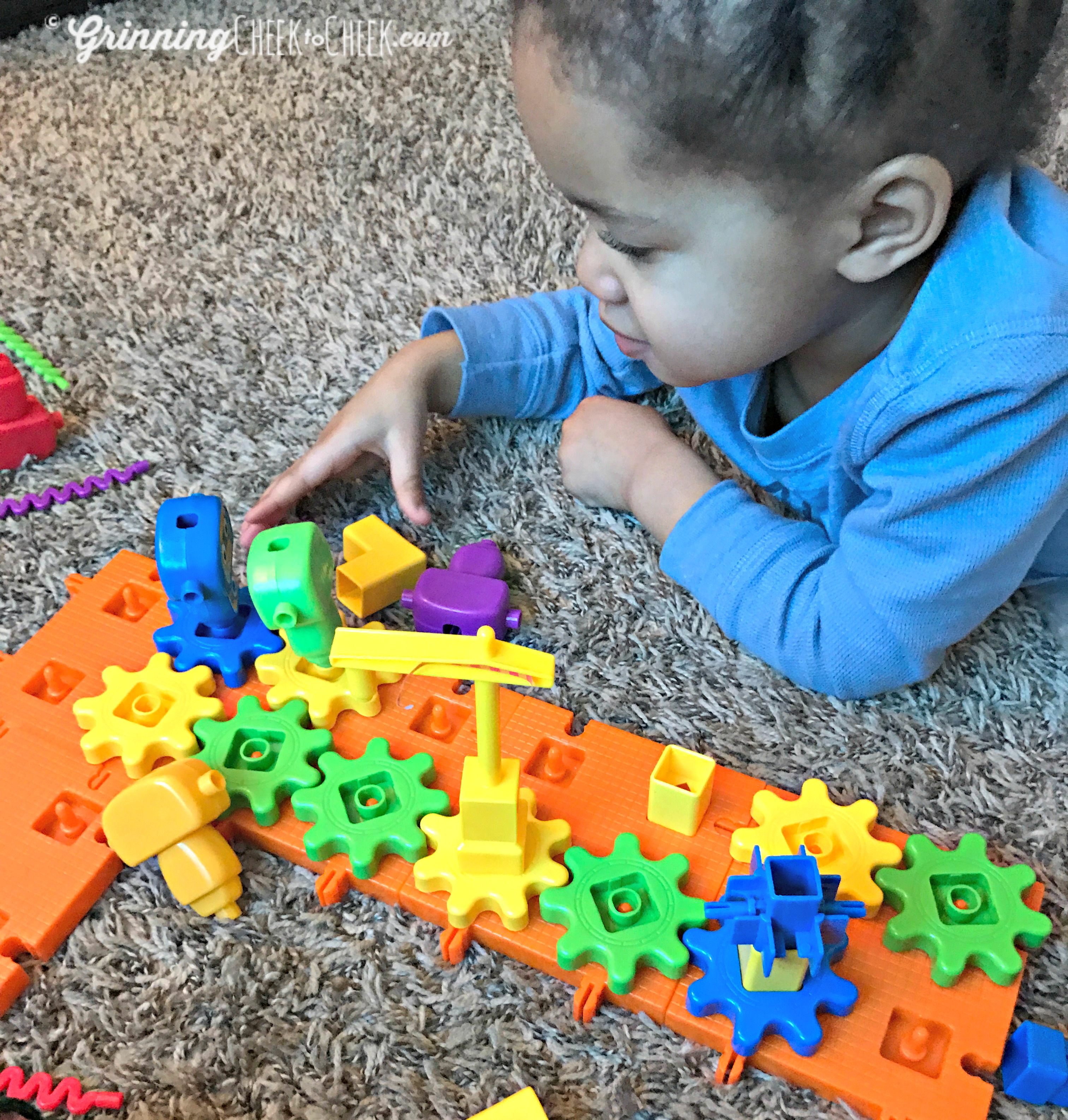 Robot Factory Building set review
We played with the Robot Building Set all afternoon. He enjoyed taking it apart and rebuilding new systems over and over again. This is an amazing STEM toy that really got our little guy excited. The Robot Building Set is an addition to Learning Resources classic Gears! Gears! Gears! building set. Our little guy loves this set so much we will be purchasing another set for his birthday. Due to the small parts, this toy is not for children under 3 years.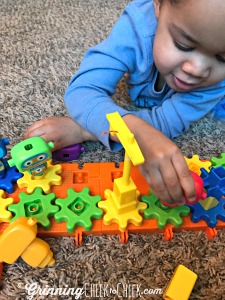 We love Learning Resources they have some of the best Educational toys for children.
Want to check out more awesome Learning Resources toys. Check them out on their website, Facebook, Twitter or Instagram.

I received free products in exchange for a review. Opinions are 100% my own and not influenced by compensation.