Over the past few months, I have been reviewing several children's movies.  Andrew has loved getting the mail and packages, and opening them to find some of his favorite characters inside.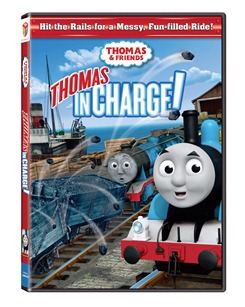 However, Being that I have been getting SO many other great items to review, and we have movies coming out of our EARS – I decided it was time to put a stop to it.  For now at least.
We had to buy a new movie case, because our pile of movies was never ending, and they somehow never seem to get back into their single cases.  Mostly because curious 2 1/2 year olds like to take papers out of them and use the plastic parts as jumping stones – skipping across the living room on them…  I swear I had a picture.. but I can't seem to find it!
Anyway.
I believe we have enough movies to last us through Andrew and Ethan's preschool days – Although I can guarantee he will want more Thomas DVDs- those will just have to be for special occasions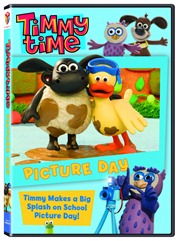 So without further ado, over the next few days, I will be adding the last handful of DVD's that I have received (although I cannot promise that there aren't any DVD's on their way here to be reviewed) and reviewed.  All of these DVD's were great fun to watch, and are perfect additions to our DVD collection.