These last few months I've been talking a lot about the great things that I'm working on with Best Buy. Last Fall we received the FitBit while in New York so we could track our steps taken while there as sort of a challenge. Then just last month around the time where my mouth started drooling from all the Holiday goodies, a few boxes showed up at my door.
They contained our next products to review: The Cuisinart – Compact Juice Extractor
, and the Fitbit – Aria Wi-Fi Smart Scale
.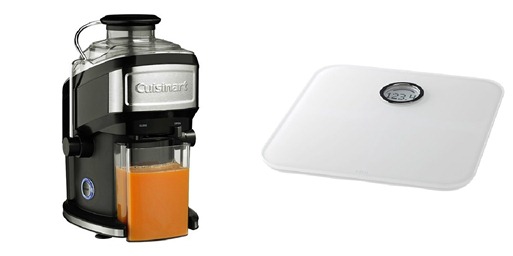 It's almost like they KNEW that I was being tortured by all the goodies my neighbors and friends were bringing me… including those that TheRebelChick.com's Jenn sent to me via mail from Miami… Get this: She was on a DIET, but baked a bunch of cookies – and wanted Meeee to eat them. I see how it is… They were delicious.
The Best Buy team wanted us to start thinking about our New Years Resolutions, which for many of us – included getting healthier!
I had to admit that I had never ever "Juiced" Before… I didn't even know that Juicing was a trendy thing! I was proven wrong by the HUGE response I got when asking my Facebook page about Juicing, and all the great recipes and advice that you all had!
I started searching Pinterest for some great recipes – and came across a great site belonging to a nutritionist that juices daily and has done several juice fasts. She mentioned to watch the movie, "Fat, Sick, and Nearly Dead." on Netflix – so I did. And wow. Motivating is the least of the words I could use to describe the movie…
I made my husband watch the movie that very same night – and then we left the house at 8pm to run to Costco and buy a whole bunch of fruits/veggies to start Juicing.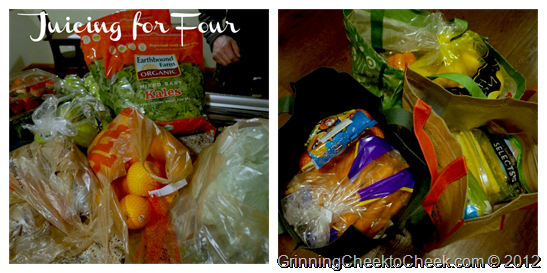 We didn't make it a goal to do a Juice fast (just yet) – but rather to incorporate Juice into our daily lives for the nutritional benefits! We figured it couldn't hurt to switch the kids over to REAL juice, too.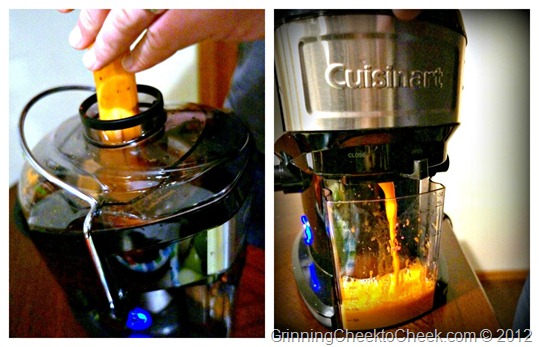 It seemed like it would be hard, or unsatisfying – but let me tell you, It was really quite satisfying to know that you had ALL of those veggies in that one cup of juice you're drinking. And it's filling, to boot!
The FitBit Aria scale works great, and incorporates flawlessly into the online system at FitBit.com along with the FitBit – and you can challenge your friends to keep yourself (and your friends) accountable!

I haven't seen too much movement on the scale – mostly because I'm not trying too hard… oops..
The nine of us are supposed to be working together this month to collectively walk one million steps – in our Million Steps Challenge. Unfortunately someone else is pulling my weight because I can't count my steps, but I do have an excuse, (don't we all)?? My FitBit charger is out of commission, and I'm waiting for Best Buy to send me a new one so I can charge up my FitBit. I'll try to make up for it as soon as my charger comes in!
Setting a group goal like the Million Steps Challenge with your friends would be a great motivator.. when you see how much you can add to your group – or when you're toward the end of the challenge and HAVE to walk those extra steps just to meet your groups goal… it's a great reason to get walking!
Coupons!!
Looking at purchasing a new small appliance or Health/Fitness item from Best Buy? I've got some great coupons for you as my friends/family! Click the links to print the coupons:
Enjoy 20% off any small appliance Valid through 2/13/13
Enjoy 20% off any Health or Fitness item Valid through 2/11/13
What are you doing to stick to your resolutions?
Have you ever Juiced before?
I received the Juicer and Scale as part of my Ambassadorship with Best Buy. This relationship in no way influences my opinion on these products.