Who couldn't use an extra step stool around the house when you have toddlers?  We had been using the step stool that my grandpa made for me when I was little for Andrew's hand-washing and teeth-brushing.
It was the only stool we had that Andrew could lift and move around.
Not any More!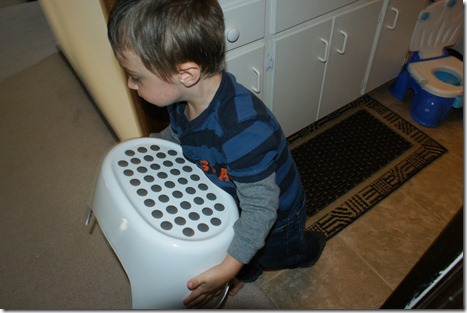 Now we have the Jahgoo Step Stool – It's a very simple, but very effective item.  I love that it's tall enough for him to reach the sink handles in the bathroom – and light enough to carry around.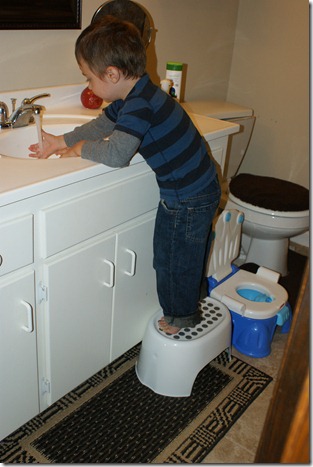 Have a look at this stylish and very stable step stool with anti-slip preventing sliding! This stool has the perfect height for young children to reach the sink. It looks so hip, that even mom uses it constantly in the kitchen to reach those hard to get places.
You can purchase this stool athttp://www.kastelinternational.com/