So. (what you might not know is that I start almost every sentence and every post with "So." but then usually delete it. – Good Trivia question

)
SO…
While the diaper 'Event' itself is over… I still have a few posts left to do.
There have been a few setbacks with Grovia – being that both of my boys had terrible rashes… I've had a hard time really getting a good feel of their Liners that I am reviewing, and just got my hands on their cream – So that post will go up as soon as things are thoroughly reviewed there.
I also have a few other companies who have come forward and would like me to test their diapers and stores – and so therefore – it goes on

Obviously I still have a lot to learn about cloth diapers and the whole process they take – and the frustrations and changes that go along with it will be shown here still.
However – I have to put a stop to the official words 'Event' Because Jen and I are starting our next event tomorrow! (The Birthday Boy Blast!).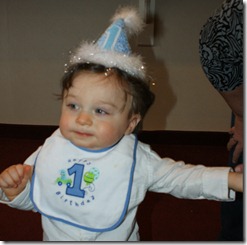 I am usually not as wordy with all of my reviews – although I try to be thorough – but 1300 words is a little overboard… so I'll be toning that down quite a bit.
I hope you all enjoyed your time here, getting to know me and my family – and I hope you all stick around for more!