http://ad-for-verizon.com/
Hi, it's me Kelly again from Muddy Flowers. I am still kicking it with the new Berryberry Z10 and the more I use it the more I wonder if it is even fair to try to compare it to other Smartphones.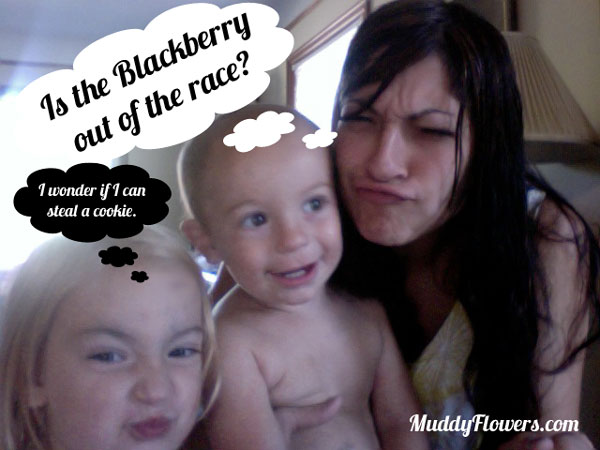 In case you may have just joined me on my adventure of reviewing the new Blackberry Z10 phone from Verizon for Amy's site, I wanted to tell you I have not used any Blackberry phones in the past. I can't tell you that it has come leaps and bounds since the most recent phone Blackberry released, but I can tell you I think it is a great phone. However, nothing is standing out making me feel as though it is the best choice out there right now.
The Blackberry Z10 vs. the world of smartphones –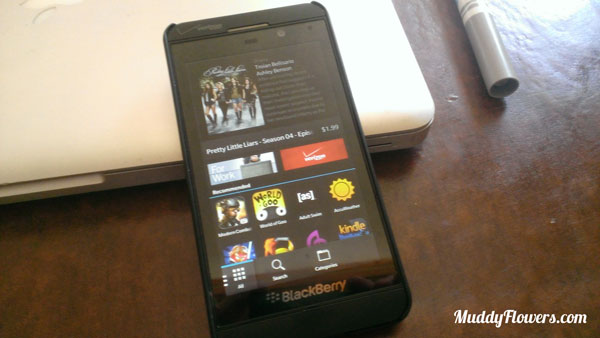 I must add, I am bummed out about not having a ton of apps at my fingertips. At least apps worth downloading. This is a common complaint about the new Blackberry Z10 and I don't want to sound like a broken record. However, having fun games, songs, videos, photo editing and what ever else you enjoy on the phone makes it more personal and worth keeping. Someday we should see more available that are up to higher standards, but we are not sure when that someday is going to be. I recently went into the Blackberry store to see what is new. I was hoping for instagram or something like a beautiful mess, but Blackberry came up short.
My Daily Instagram Search –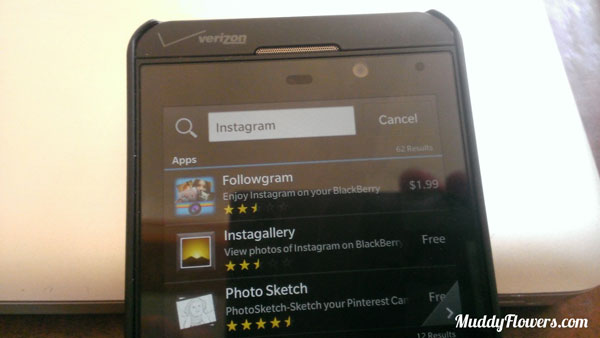 The big thing for Blackberry is the system it works off. I am impressed with how fast it can load pages and search while in the browser. I love the maps it uses because it is easy to understand and it hasn't sent me to the wrong place, yet. The Hub is super nice for a one stop spot before rushing off to something else. I also have to admit the heavier weight makes me feel as though it would be harder to break!
Take me Home Blackberry Z10 –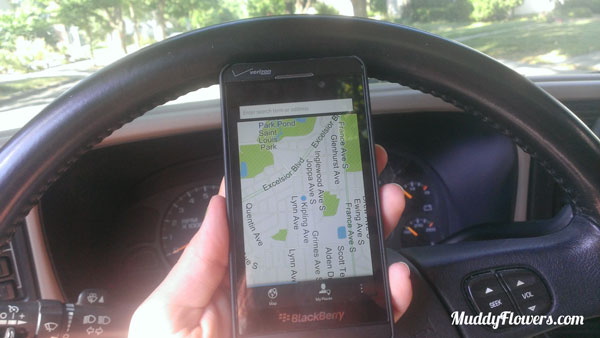 Overall, I feel as though the Blackberry loyal clients will continue to be loyal and if priced well the Blackberry Z10 will sell. For those who are like me and just want a decent phone to make calls with the Blackberry Z10 is a wonderful choice. Is it a knock out? No, but it will keep you down until the next big thing comes up!
Cheers, Kelly