When I go to a coffee shop, My favorite drink to order is a Caramel Macchiato.  I love that it's sweet, but not AS sweet as a Mocha, and it's something about the vanilla flavored milk, that just makes my taste buds go… 'MMmmMMMmmmmm….'
Even in the summer – I still have my one favorite drink.  Except – I get it Iced.
Up until now, I have only seen Iced Coffee at the grocery store in powder form.  Don't get me wrong, I'm sure the powdered iced coffee has GOT to be better than the powdered instant coffee – but it's nowhere near as good as an iced coffee from your local coffee shop.
But now?  International Delight has invented what I believe to be the most tasty at-home iced coffee drink, ever.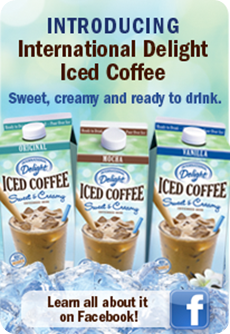 These Iced Coffee's from international delight can be found in the refrigerated section of your local stores, or at Walmart – typically near the milk/chocolate milk/creamers section.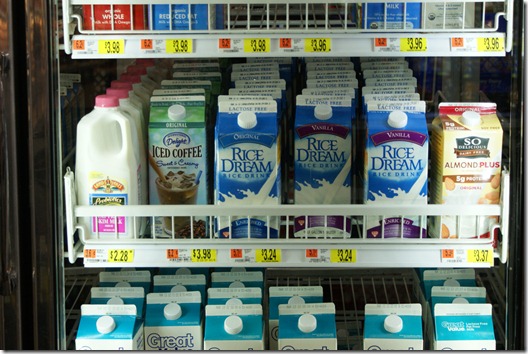 I went shopping to a few Walmarts – and had a tough time finding all three flavors at any given Walmart – and ended up getting the Mocha flavor at my local grocery store.  You can read more about my shopping trip through photos on my Google Plus album – New International Delight #IcedCoffee shop with #CBias.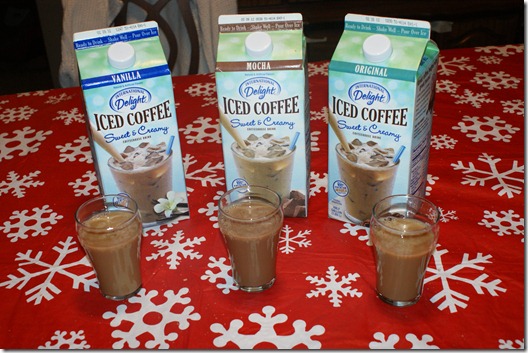 Then a few days later, got together with a few other awesome blogger mama's – Jen from LifewithLevi.com and Erin from TheSlackerMom.com and we sampled all three flavors of the International Delight Iced Coffee!
*We also realized that Jen was out of Ice in the house, and therefore we had non-iced iced coffee.*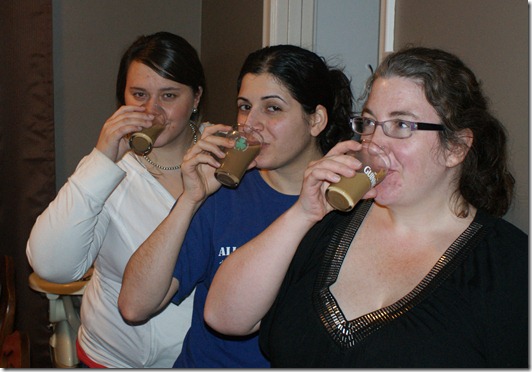 We all got to sampling.  But mostly just talking and having a great time toghether!
This is Jen and Erin Drinking the Original Flavor.  Delicious!  Not too sweet, and not too coffee-ish either.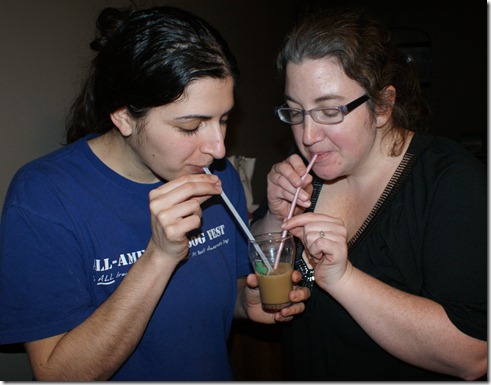 Jen and Erin found a Favorite! They both liked the Mocha flavor the best.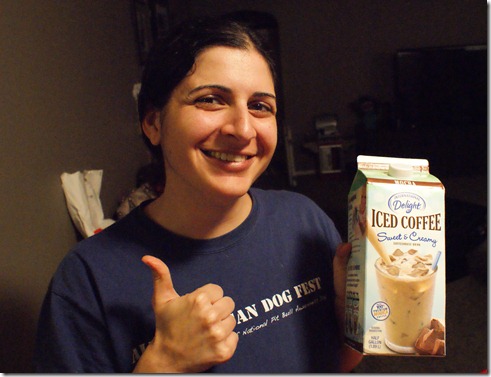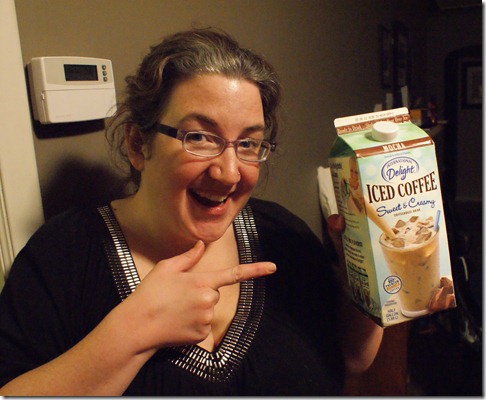 And then we got to the Vanilla –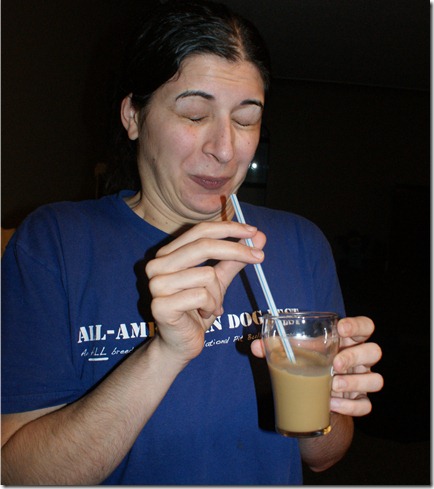 Jen thought the Vanilla was too sweet – Especially after having Mocha.
Me, on the other hand – I *loved* the vanilla the MosTesT! It reminds me most of my favorite Caramel Macchiato drink.
We had a Rockin' fun time testing out all three of these flavors of the International Delight Iced Coffees! – and all three of us agreed that we could see ourselves purchasing and drinking these again…  Especially in the summer when we're craving Iced drinks more.
Learn more about International Delight and their Iced Coffee's by checking them out on Facebook and Twitter.
This shop has been compensated as part of a social shopper insights study for Collective Bias. #CBias All Opinions are 100% my own and not influenced by any form of compensation.