Normally this time of year, Minnesota is covered in layers of snow at least a few feet deep of snow, and temperatures low into the negatives.
I mean. Don't get me wrong – I'm TOTALLY not complaining.  I love that I can enjoy our relatively new back yard, and can go out and play without worrying about getting all dressed up in snow garb.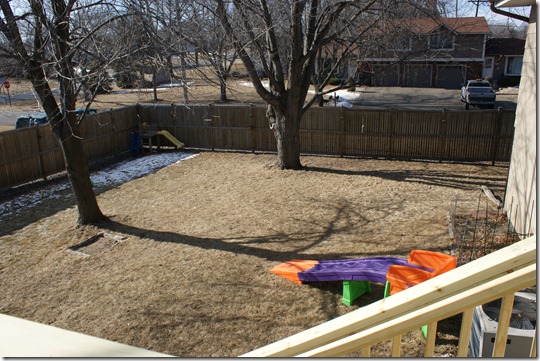 But seriously…
Where's all the snow?
Most every winter pre-child we would take a day or two and go skiing.  Granted, we don't have large mountains in Minnesota – but there still are some decent slopes.
But since we've had kids – I've been staying behind while Joe goes with a friend.  I'm getting the itch to go again, but this time, as a family!
The last few times that we had been skiing, we saw these little guys that must have been around age 3 or 4 that were pizza plowing the slopes, but they were amazing and looked like they were having a blast.  We always said that we would be taking our kids skiing around that age..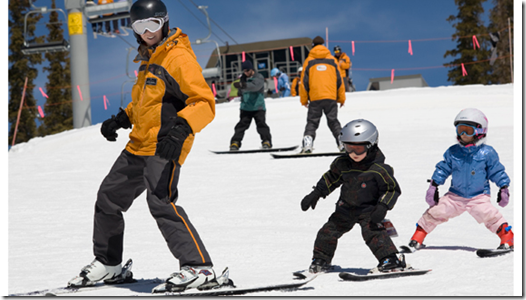 But.. Being that there's very little snow in Minnesota, I guess we're going to either hold off for another year – or possibly even plan a ski vacation around it when Ethan is old enough to enjoy it with us!
Mammoth Mountain in California has an awesome 3-6 year old ski lesson package, that would be so helpful for us.  It's for those kids who want to learn how to ski, but don't have the stamina for a full day of skiing.  Child care is also a part of the package so we can continue skiing even after the kids have had enough! (Just a note, they also have child care and/or skiing lessons available for all age categories.)
We're definitely considering this location for our first ski vacation, but we'll probably wait until Ethan is 3, so all of us can enjoy it together!
Have you taken your little ones skiing?  How old were they the first time they hit the slopes?