A little less than two years ago I purchased my first iPhone. Since then I've noticed our lives and our schedules become much less jumbled and hectic. The phone pairs perfectly with my laptop, and even connects up with my husbands phone so we can communicate and share a calendar seamlessly. I am 100% sure I'd be missing 'something' if I didn't have my iPhone (Hence, why I give all of my phone reviews to Kelly!). A few months ago though, I started noticing that my phone wasn't working quite as reliably. I would be out of state and unable to connect to the internet or send text messages every now and again. My husband's phone would work just fine out of state, and he has the same phone and service plan as me: so I was pretty confused about it. I was waiting semi-patiently for the day that I could upgrade to the iPhone 5. I was *sure* that my upgrade day wasn't until October of this year.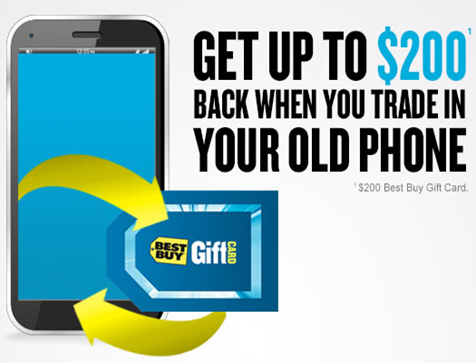 So when I started seeing that Best Buy Mobile would trade-in my old iPhone and give me a gift card worth up to a whopping $200 towards my new phone: I was *SO* excited that I would be able to get my new phone for much cheaper. I was *really* hoping that the promotion would be going on still in October. Although: to my surprise – I found out that they do these trade-in's EVERY DAY! Not just while they're running the promotions!

Just for the heck of it, I decided to type in my information to the Best Buy Mobile Upgrade Checker and see the *exact* date that I was eligible for trade-in. To my surprise, it said JUNE 1st! I started getting really excited and packed my stuff up and went straight to my closest Best Buy Mobile store. I could hardly wait.
My phone was worth $150. Which just so happened to be the exact cost of the iPhone 5 upgrade when I signed a new two year contract with Sprint. I had to pay the taxes and I also bought the Best Buy Geek Squad Protection plan for this phone: because there are just far too many mishaps with a phone when you have toddlers.
Unlike the regular Sprint warranty plan that is $11/month and $175 out of pocket when your phone breaks – only to receive a refurbished phone in exchange: the Best Buy Geek Squad Protection is a flat fee (or it could be monthly, but it works out to cost more in the long run) does not charge you when you need to use the warranty. It also covers more than just the phone: it covers the accessories that are included with the phone: including the charger, cord, and earbuds that come with an iPhone. I'm sure this will come in handy at some point in the next two years!

I also wanted to get a few accessories for my new iPhone: like a charging connector – because my husband still has and uses his iPhone 4s; and the chargers are different. So I bought one of those: and then the LifeProof Case for the iPhone 5 to keep my phone in tip-top shape as long as possible! Best Buy Mobile Stores has all of these accessories available: and so much more!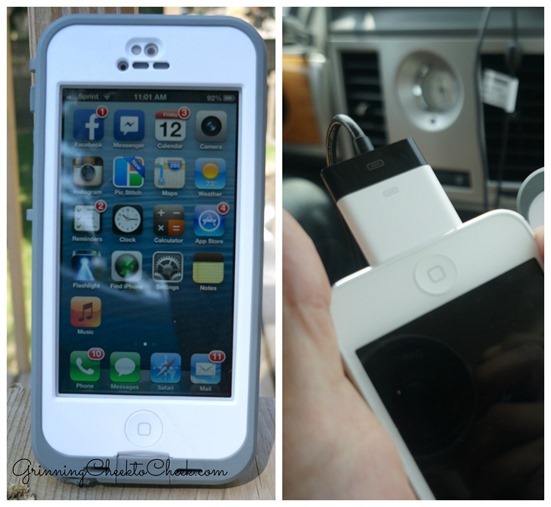 The people at the Best Buy Mobile store were so friendly, helpful, and professional. They were able to show me the right equipment I needed, and I could see they were helping several other people who were unsure about which phone they wanted next. The employees there were pretty enthusiastic about helping you love your phone. They are also non-commission, so they're not pressuring anyone to buy a phone or any certain accessory. I love that they are trained so specifically on each and every phone in the store so they are fully able to help you in choosing the right phone.
Before I left the store, they had all my contacts transferred over, and had me double check to be sure that all of my other items were backed-up at home (which I had done just before bringing the phone to trade in). They also showed me the process of how they were wiping all of my personal information from the phone and let me check to be sure that the phone was cleared before putting it away under the counter. I love that I was able to leave with a working phone that was charged and ready to go!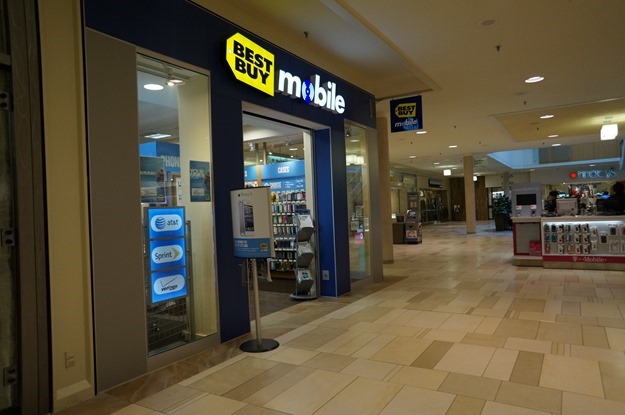 So: If you've got an old (working) phone in your drawer, or want to upgrade your current phone to another one: check out the Best Buy Mobile stores. I highly recommend them. Find your nearest Best Buy Mobile Store here: www.BestBuyMobile.com.