This post is brought to you by ConAgra Foods and The Motherhood, and I've been compensated for my time. However, all opinions are my own.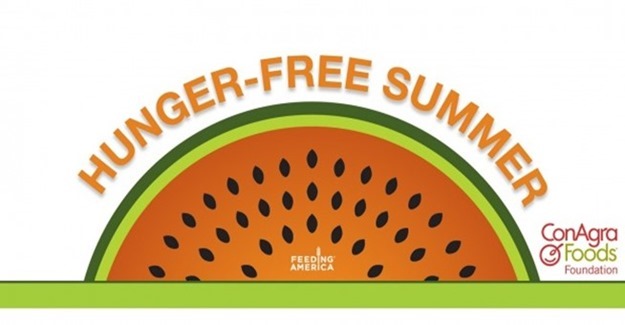 A few weeks ago I wrote to you about the Hunger-Free Summer campaign with ConAgra Foods.  Last week I had the chance to visit a local site in my area who serves lunches to the neighborhood children ages 0-18. It was a fantastic visit, and nothing like I had thought it was going to be. I was able to meet with someone from ConAgra – who has supplied grants for several organizations to be able to participate in the Hunger-Free Summer programs.  Also there, were two ladies that work with Second Harvest Heartland – which is the Upper Midwest's largest hunger relief organization and had received a very helpful grant from ConAgra.

Second Harvest Heartland is super impressive. I was so blown away by the impact that they are making through their efforts throughout Minneapolis & St. Paul; much of Minnesota and Western Wisconsin.
Their philosophy is to reach beyond the food shelf.  Yes, food shelves are great and necessary and they run a few of them, too– but it is simply not enough.  They are trying to reinvent hunger relief on a MUCH larger scale by developing programs and services that get to the root of the hunger problem in our community that is not being reached by food shelves – or not being served enough by food shelves.  It's simply fantastic what they are doing in this area.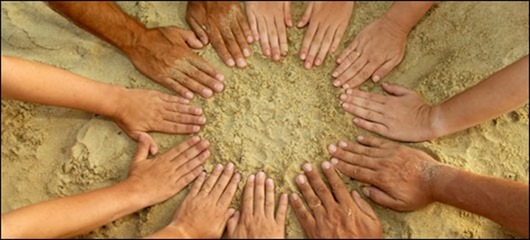 Second Harvest Heartland is even acting as a Grant-Giver and instead of re-inventing the wheel and starting new programs in under-served areas – they are reaching out to the programs that already exist and helping them to serve more people. So for instance: after some surveying the area and some major statistical analysis being done; SHH found the certain pockets of the communities that are being underserved.  So rather than opening another center for distributing food that will reach that one area; they helped to fund a Food Truck.  The food truck can then visit different places each day, and reach several areas that are being underserved.  They really take the literal sense of 'Joining Forces' with other community outreach areas and making them stronger, together.
So going back to the Hunger-Free Summer Program: ConAgra has supplied monetary resources for Second Harvest Heartland in order to help several locations around the area to participate in the Summer Food Program and 'Catch a Free Meal'.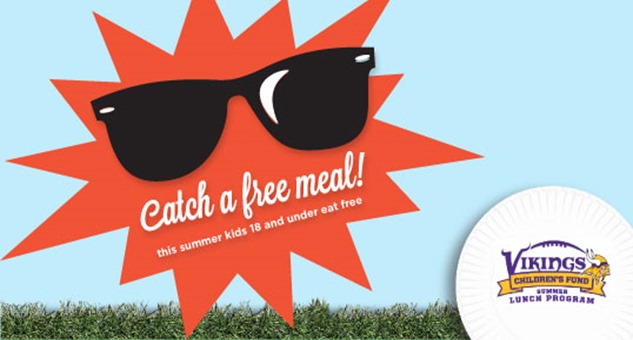 There are several areas around the area of Minneapolis that are working on this program; and after searching my address – I found two places within walking distance from my home! Both of which serve Breakfast and Lunch.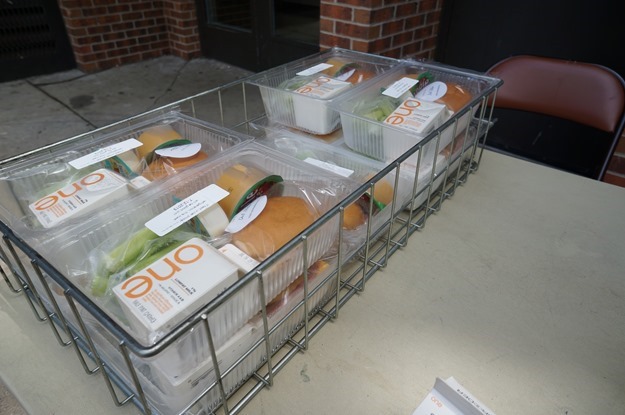 They really wanted to make it easy to find food in your area: so you can either text 'Summer Food' to 612-516-3663, or visit 2harvest.org/summerfood, or Call 612-516-3663 to find the location nearest you for a free meal. I love that they don't ask you for I.D. or even to have to write your name down. It's a totally anonymous program that just serves so long as you're under 18. Fantastic.
To learn more: visit ChildHungerEndsHere.com/TakingActionfollow or FeedingAmerica.orgfollow.  Follow along with ConAgra Foods on Facebookfollow and Twitterfollow to keep up with their latest details and progress.
Again – for every View of this video: a meal is donated! so Watch away!!