The weekend and evenings have been so hard for Joe and I.  We really like to snack – and we crave substance in our mouth more than anything.
The first few days I was determined to not cheat one bit.  I'd sit on my hands in the evening and suck it up.  But the temptation got the better of me on Saturday night when Jen (www.lifewithlevi.com) invited me out to a Harvest Party some of her friends were having…
I cheated.  BUT, I still lost weight the next day – so I got a little…  … cocky?
Since then I've been incorporating small changes that make the diet a bit easier for me to live with – but not going out of control on food.
For instance – I've added one ounce of shredded cheese onto my salads – had a portion of chips ahoy cookies along with a small glass of milk, last night I made meatloaf – and couldn't bear the taste of the ketchup in the recipe book, so I grabbed my own heinz ketchup. *GaSp!*
I'm trying not to sweat the small stuff and just eat smarter, without sacrificing normalcy.
Typically through the day my challenges are eating off of my kids' plates, taking small bites here and there of Macaroni and Cheese or Goldfish crackers.  I hardly even realize that I do it!  But for most part I do well in the day time with very little cheating.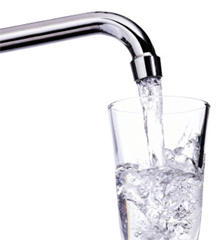 I have a really hard time drinking THAT much water.. and I don't necessarily enjoy Tea.  On a good day I get about 7-8 cups of water in… which should be good, but we're supposed to get 8 cups of tea as well… Not happening.
A few harsh realizations:
I dislike cooking with "imposter" ingredients.
Stevia tastes ok in teeny quantities, but any more than 1-2 drops and you can ruin your whole meal.
Fresh squeezed lemon juice can also ruin a whole meal if added in the quantities mentioned in the cookbook.  I'm not big on 'lemon' flavored anything.
Cabbage any more than once per week can make you ill.
Through trial and error we're learning how to live the diet.  My weight loss might not be as much as some others that stick strictly to the diet – but I'm still happy overall with the outcome – and I'm not totally losing my sanity.
I do feel that this diet is the kick-start that I need to get my butt into some smaller jeans – but I have no intentions of making this my 'life change' of never eating high fructose corn syrup or carbs ever again..  I fully intend on working the things that I learn through the diet into maintaining a normal but healthier lifestyle.
Want More?
If you're interested in trying out the HCG Diet – Check out HCG Program Direct. They've got great prices and awesome 24/7 support there to answer your questions or give encouragement.